READ
The Most Ridiculously Extravagant Summer Camps

Oh, summer camps! Where kids socialize, learn important life skills, and practice various sports. For wealthy children, however, summer camps aren't just a fun escape from their boring summer routines. They're also an opportunity to spend thousands of dollars to swim with sea turtles, train to become a princess, or bring their golf game to the next level. As long as parents are willing to come up with often ridiculous amounts of money, the fanciest summer camps promise top-notch facilities and a plethora of activities for the little ones to choose from. But before you get out your checkbook, be aware - the most expensive summer camps fill up fast, so you might want to act now.
Train for Your Career as a Stunt Man, Secret Agent, or Trapeze Artist at Pali Adventures
Depending on how long campers are enrolled, the camp costs anywhere from $2,145 to $19, 305.
Swim with Sea Turtles at ActionQuest

A marine-focused summer camp in some of the most exotic and exclusive locations in the world? Yes, please! Here are just some of the trips provided by ActionQuest: swimming with sea turtles in the Galapagos Islands, snorkeling in Bora Bora, adventure travel in Peru, and whitewater rafting in Australia. ActionQuest will make sure every participant's schedule will be full – with scuba, watersports, land excursions, cultural immersion, tropical marine biology, and community service. Of course, all this jet-setting doesn't come cheap - prices are around $5,000 for three weeks.
Learn How to Act Like Royalty at Princess Prep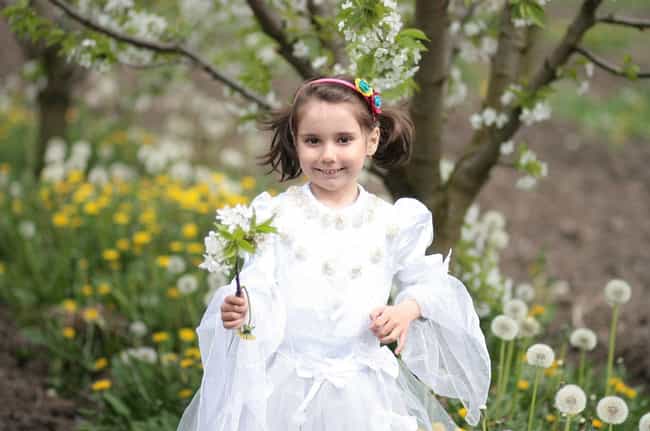 If you're keen on sending your little one across the pond, Princess Prep is the place to be for every little girl who dreams of becoming a princess. This time, think something more elegant than cabins and campfires: daily etiquette lessons, tea at Kensington Palace, horse riding in Hyde Park, a night at the theatre, and many other proper activities for future royalty. GIrls learn everything they need to learn to attend a royal fête, including what to do when there's food stuck in their teeth. Plus, meals are served by Jeeves, an English butler, in the formal dining room.
The camp was started by adult princess fan Jerramy Fine, who
describes herself
as an "a
uthor, anglophile, royalist, feminist."
Prices for a seven-day sleep-away session are $4,595 per princess, flight not included.
Play in the Snow All Year Long at High Cascade Camp

Who said summer is reserved for swimming and scuba diving? If you're looking for a place to practice winter sports, High Cascade Camp will provide you with ample summer snow on the slopes of Mt. Hood, Oregon, and training with Olympic-level coaches and trainers. If you're nervous about tackling their 70-foot ski jump, you can start on the "BAGJUMP," a giant that cushions your landings. All this off-season fun costs around $2,000 for a week.