Total Nerd
Here Is Who Would Play The Avengers If They Were Cast In The '90s

Updated September 24, 2019
180.6k votes
16.8k voters
590k views
20 items
List Rules Vote up the actors you think would have been perfect for a '90s Avengers film.
Avengers: Infinity War has finally hit theaters, and fans of the Marvel Cinematic Universe are naturally asking the most important question of them all: what if The Avengers was made in the 1990s? It's a question as old as time, or at least as old as the '90s.
It's always fun to hypothetically cast the most popular actors of a decade, and attempt to fit their personality and on-screen presence to a specific character. Who might have played Iron Man (considering Robert Downey Jr. was still an avid socialite)? What would happen if the MCU started 20 years ago? There are dozens of actors and actresses who almost made it into Marvel movies, and several of them could have led their own franchises at the height of their '90s popularity.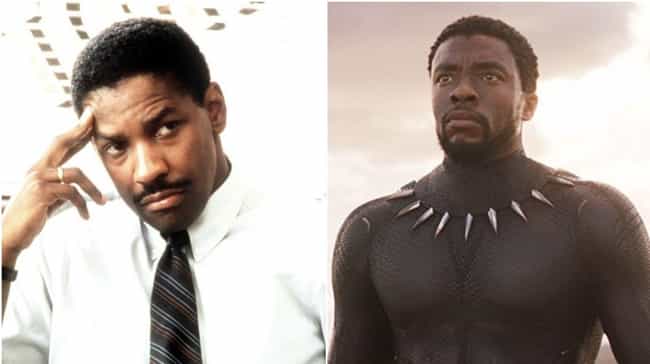 Denzel Washington is arguably one of the best actors of his generation. He has continuously demonstrated his talent, and was formally recognized with two Academy Awards. In the '90s, he dominated the industry with roles in Malcolm X, Philadelphia, Crimson Tide, Courage Under Fire, and The Preacher's Wife.
If Marvel had any intention of casting T'Challa/Black Panther during that decade, they wouldn't have had to do more than make a phone call. No other actors in that time period could have played T'Challa as well as Washington, who would have played the role as perfectly as Chadwick Boseman did when he starred in Black Panther in 2018.
Age: 65
Height: 6'0"
Could this actor play this hero?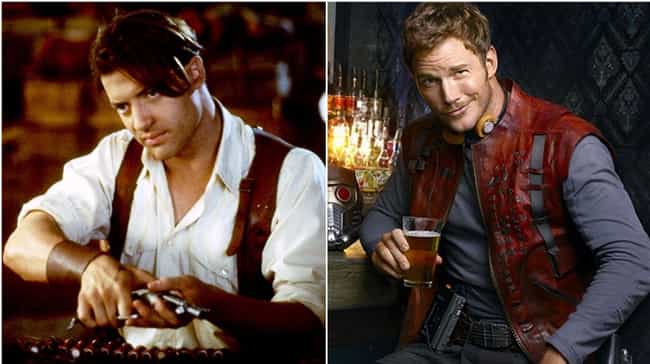 These days, it seems Brendan Fraser has been all but forgotten by Hollywood, but back in the '90s, he was a mega-star. He starred in 22 films in that decade alone, with breakout performances in School Ties, George of the Jungle, and Blast from the Past. His biggest role came in 1999 with Universal Studios's The Mummy, a movie that spawned two sequels.
Fraser's boyish good looks and carefree attitude would have been the perfect fit for a '90s version of Peter Quill/Star Lord. While Chris Pratt has cemented himself in superhero history as the character in the 21st century, Fraser would have absolutely owned the role in the '90s.
Age: 51
Height: 6'3"
Could this actor play this hero?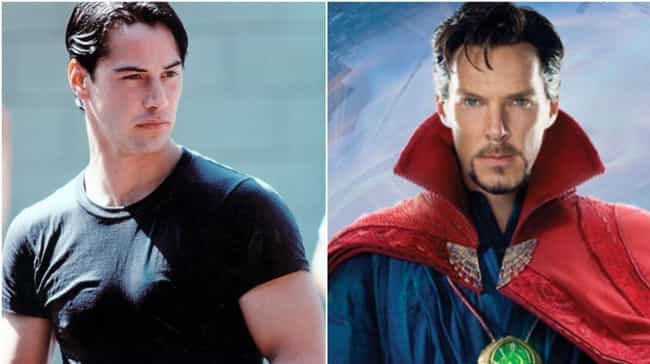 Doctor Strange played a large role in what went down at the end of Avengers: Infinity War, making him one of the most important characters on screen. Marvel/Disney made the right choice in casting Benedict Cumberbatch for the role. He not only naturally looks like the Doctor, he is probably one of the best actors working in film and television today.
That being said, he wouldn't have been the choice to play the character in the '90s because that role would have gone straight to Keanu Reeves. Forget what you know about Reeves today; he didn't step into the role of John Wick until fairly recently.
Back in the '90s, this guy was all over Hollywood with hits including Point Break, Bram Stoker's Dracula, The Devil's Advocate, Speed, and The Matrix. Reeves proved he could not only pull off serious action-focused roles, but he also had a natural wit and a wonderful sense of humor, à la the Bill & Ted franchise. With his range of talents, Reeves would have nailed the character.
Age: 55
Height: 6'1"
Could this actor play this hero?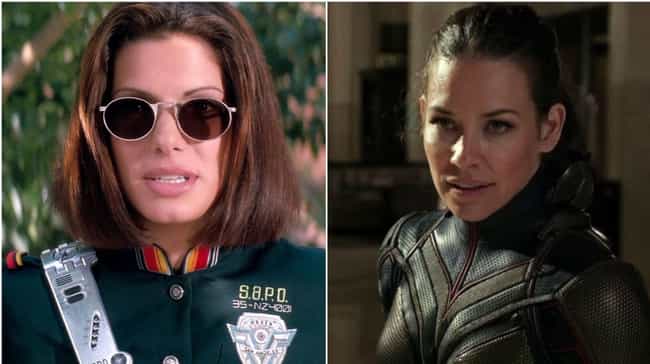 Sandra Bullock's career kicked off in the early '90s with Demolition Man and Speed, which made her a household name. As the principal female lead in that movie, she established herself as a bankable actress, and she worked in blockbuster films for decades thereafter. Throughout her stellar career, Bullock has played well in drama, comedy, and action movies, which could have easily prepared her for a role in the Marvel Cinematic Universe.
Bullock would have perfectly embodied Hope van Dyne/Wasp. Evangeline Lilly played the character in 2015's Ant-Man, but were the film released a couple decades before, the part would have gone to Bullock. Her comedic style and notable action-movie chops make her the obvious choice for the role.
Age: 55
Height: 5'7"
Could this actor play this hero?