Airplanes

Farman Airplanes and Aircrafts

List of all Farman airplanes and aircraft types, with images, specs, and other information. These active and retired Farman planes are listed in alphabetical order, but if you're looking for a particular aircraft you can look for it using the "search" bar. The Farman aircrafts on this list include all planes, jets, helicopters, and other flying vehicles ever made by Farman. Unless you're an aviation expert you probably can't think of every aircraft made by Farman, so use this list to find a few popular Farman planes and helicopters that have been used a lot in the course of history.
List is made up of many different aircraft, including Farman F.220 and Farman MF.11.
This list answers the question, "What aircrafts are made by Farman?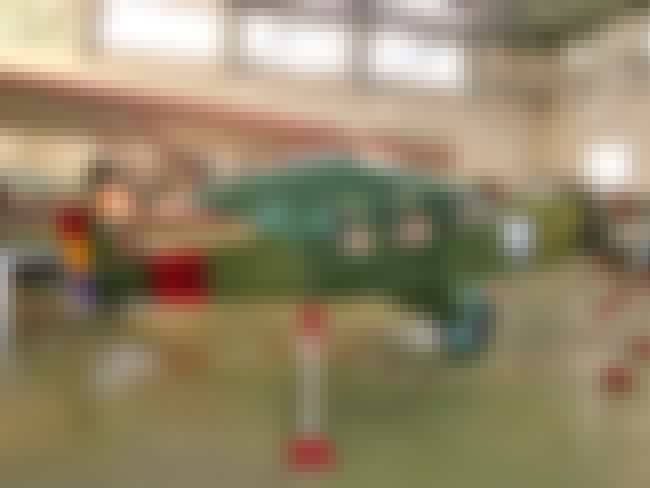 The Farman F 400 was a 1930s French three-seat cabin high-winged monoplane which was designed and built by Farman. ...more on Wikipedia
Manufacturer: Farman Aviation Works
Length (m): 8.25
Wingspan (m): 11.71
Maiden Flight: Jan 01 1934
see more on Farman F.400
The Farman F.180 Oiseau Bleu was a 1920s French biplane airliner. The F.180 was designed to fly non-stop between Paris and New York, but when the crossing attempt was cancelled three aircraft were built as luxury transports to operate from Paris to nearby European capital cities for the company's own airline. ...more on Wikipedia
Manufacturer: Farman Aviation Works
The Farman F.200 was a civil utility aircraft produced in France in the 1930s. Derived from the F.190, it featured a revised fuselage that did away with its predecessor's enclosed cabin. Instead, it was a parasol-wing monoplane with open cockpits in tandem for the pilot and one or two passengers. Intended primarily as a trainer, it was also marketed as being suitable as a photographic platform or a mail plane. ...more on Wikipedia
Manufacturer: Farman Aviation Works
Maiden Flight: Jan 01 1929
The Farman F.220 and its derivatives were thick-sectioned, high-winged, four engined monoplanes from Farman Aviation Works. Based on the push-pull configuration proven by the F.211, design started in August 1925 and the first flight of the prototype was on May 26, 1932. The definitive F.222 variant was the biggest bomber to serve in France between the world wars. One variant was designed as an airliner. ...more on Wikipedia
Manufacturer: Farman Aviation Works
Length (m): 21.5
Wingspan (m): 35.99
Maiden Flight: May 26 1932
see more on Farman F.220