VOTE
The Most Beautiful Farrah Fawcett Photos

26.6k votes
5.9k voters
942.3k views
16 items
Farrah Fawcett is one of the most beautiful women of all time. Farrah Fawcett was an American actress best known for her role as Jill Munroe on the 1976 action crime series Charlie's Angels. She was nominated for several Golden Globe Awards for her film and TV work, including roles in Extremities (1986) and The Burning Bed (1984), as well as an Emmy nomination for a guest starring role in The Guardian (2003). After a long public battle with cancer, Fawcett died in June 2009 at age 62.
There are few women in the world who have withstood the test of time as well as Farrah Fawcett. Even after decades in the spotlight, she is the subject of some of the most beautiful pictures ever taken. Farrah Fawcett will go down in history alongside stars like Marilyn Monroe and Cindy Crawford as one of the world's classic beauties.
These Farrah Fawcett young pics were taken from a variety of sources, including several magazine editorials and ad campaigns. They are now a virtual Farrah Fawcett image gallery, curated by fans, containing only the cutest pictures and jpgs from around the Web. While there are many Farrah Fawcett photos, these are some of the best around.
For decades people have been searching for Farrah Fawcett nude or naked but these photos are the next best thing.
Farrah Fawcett in Front Zipper Out

Like this photo?
Farrah Fawcett in White Bikini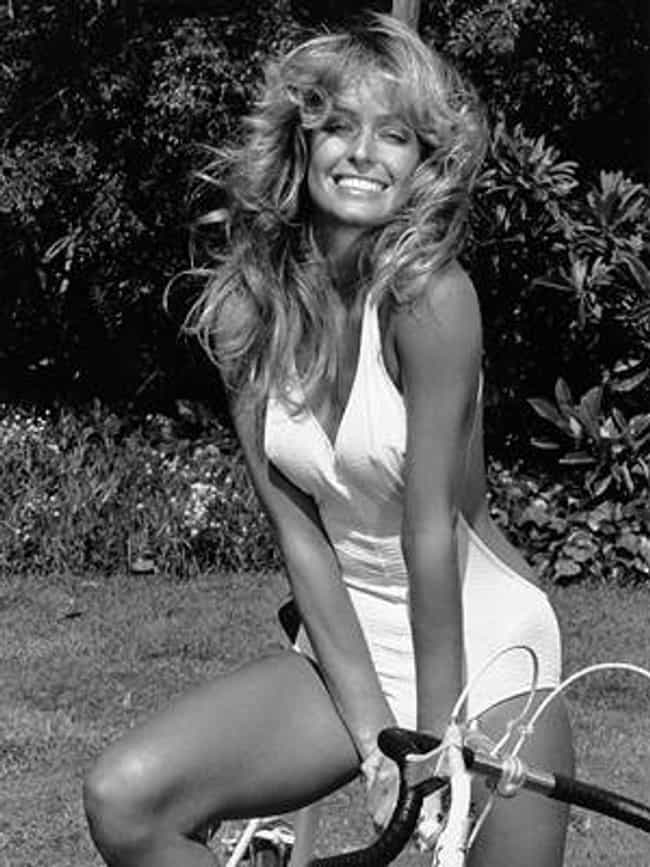 Like this photo?