Behind The Scenes
The Hilariously Petty History Of 'Fast And The Furious' Behind-The-Scenes Drama

Updated November 6, 2017
16.2k views
15 items
Who knew that, in 2001, a little movie about illegal street racing would lead to one of the largest film franchises in history? The Fast and the Furious series has spawned numerous fan theories, a theme park ride, and some delicious Fast and the Furious behind-the-scenes drama.
The actors from the series may play cooler-than-cool BFFs, but there have been some hilariously petty feuds started by Fast and the Furious stars like Dwayne Johnson and Vin Diesel. Some of the arguments took place off-set (mainly on Instagram), but a few of the Fast and the Furious cast arguments that happened during production were so bad they caused major plot holes in the movies.
Whether you're a fan of the franchise, or you just like reading about macho celebrities acting like they're in high school, you're going to love diving into all the feuds on the Fast and Furious set.
Vin Diesel Refused To Come Out Of His Trailer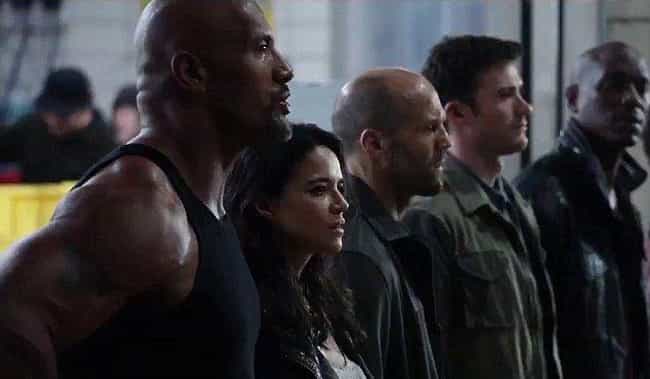 What could have set off an atomic bomb of drama in a group of people who constantly refer to themselves as family? It couldn't have been something so petty as Vin Diesel hanging out in his trailer. But according to The Hollywood Reporter, that's exactly what it was.
The article says that, while filming Fate of the Furious, Dwayne Johnson was left waiting around on set for Diesel to come out of his trailer so they could film one of their final – and only – scenes together. Johnson apparently was left hanging so long that he finally got fed up.
Dwayne Johnson Called His Male Co-Stars "Candy Asses"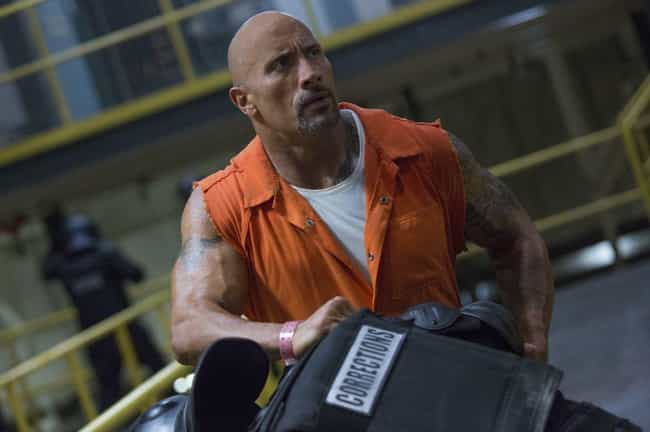 After waiting for Vin Diesel to come out of his trailer and mumble some words, Dwayne Johnson decided to take to social media and air his grievances. In the interest of #family it seems like he decided to keep from calling out anyone specifically:
"There's no other franchise that gets my blood boiling more than this one. An incredible hard working crew. Universal Studios Entertainment has been great partners as well. My female co-stars are always amazing and I love 'em. My male co-stars however are a different story. Some conduct themselves as stand up men and true professionals, while others don't. The ones that don't are too chicken sh*t to do anything about it anyway. Candy asses. When you watch this movie next April and it seems like I'm not acting in some of these scenes and my blood is legit boiling – you're right."
Dwayne Johnson And Vin Diesel Had A Secret Meeting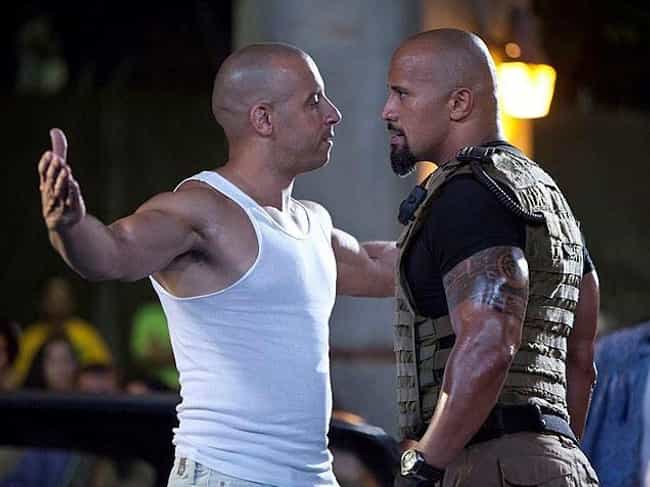 Obviously when you're working on one of the biggest film franchises of all time you can't have the two biggest stars feuding on set. It's not good for morale, it's not good for business, it's not good for anything.
According to TMZ, production on Fate of the Furious pretty much stopped so Vin Diesel and Dwayne Johnson could have a face-to-face meeting about their issues and air their grievances. Judging from the ensuing drama, it doesn't seem like anything was resolved.
Tyrese Inserted Himself Into The Great Candy Ass Debate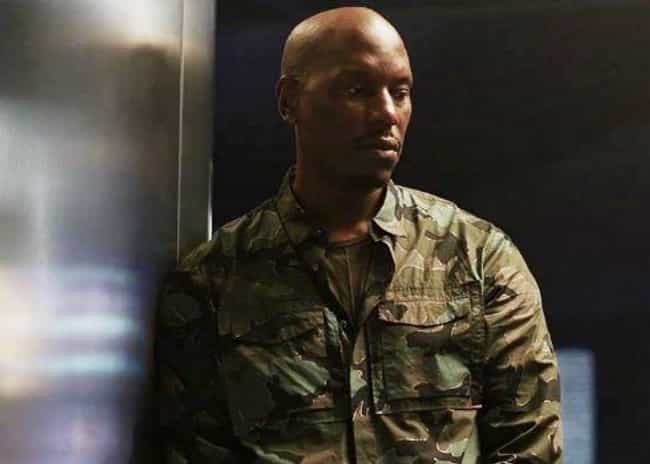 Tyrese, co-star of a few Fast and Furious films, tangled himself up in the on-set drama. In an Instagram post, Tyrese made sure to let everyone know that he's never had a problem with Dwayne Johnson, and that he will never have a problem with him. Tyrese somehow managed to make the drama even more vague while pouring gas on a raging fire:
"Does any of us know why bro decided to jump out there with his post? No... Would one assume that IF he's going to jump out there and generalize and say 'Male Co-Stars' he would be more clear and call out names??? Of course he should of – Let me calm you guys all the way down... I don't know WHO he has a problem and I don't have any details of WHAT those problems are – as a matter of fact if I DID know I would tell you sh*t!!!!"