VOTE

Fast & Furious Quotes That Prove Dom Is Truly Wise

2.6k votes
415 voters
41.5k views
27 items
Follow
List Rules Vote up Dom's most insightul quotes from the Fast and Furious series
There is a man from Los Angeles with the arms of a comic god, the voice of a demon, and a need for speed unseen since the days of Top Gun. He is the sage of Boyle Heights, he is a man who fights for honor and family, he is a man who speaks in simple yet profound grunts and growls. This man is Dominic Toretto and he may just be the wisest man alive.
It's always important to know what you believe in and to stand up for it at any cost, rarely does a man do this to the extent that Dominic Toretto has and does. Rarer still is a man who voices those beliefs and morals with such eloquent prose mixed with street jargon. As played by Vin Diesel, Dom is a man of the people, a brawler and street racer with the wisdom of a monk. He articulates the philosophy of the Fast and Furious films, a philosophy as profound as any in history.
This list of Dominic Toretto quotes honors the fictional character and the code he lives by, tackling everything from family and honor to the whether or not it's important to win by an inch or a mile. So take a look back at the wisdom of the
Fast and Furious
films as expressed by Dominic Toretto and remember to always live your life a quarter mile at a time.
"It don't matter if you win by an inch or a mile. Winning's winning."
This one is fairly straightforward, but sometimes good philosophy is. With so many things in life it's not about how much of something you have, it's that you have it. Excuses or rationalizations are functionally meaningless when you get down to brass tacks. To see the world through Dom's eyes, we must strip away unnecessary detail, examining only the most essential facts. In this case, who crossed the finish line first.
Is this smart?
"No matter where you are, whether it's a quarter mile away or halfway across the world, you'll always be with me."
"I used to say I live my life a quarter mile at a time and I think that's why we were brothers - because you did too. No matter where you are, whether it's a quarter mile away or half way across the world, you'll always be with me. And you'll always be my brother."
This sentiment is a reminder that love transcends all distances, all borders, and all boundaries. Brotherhood as expressed here is actually more fundamental. Love, whether between a man and a woman, family members, or a criminal and the undercover cop sent to bring him down, is stronger than any other force on Earth. No matter how you live, where you live, or what has come between you, once you love someone deeply, that are always a part of you, and you remain a part of them.
Is this smart?
"Chances are, sooner or later, we're gonna end up behind bars or buried in a ditch."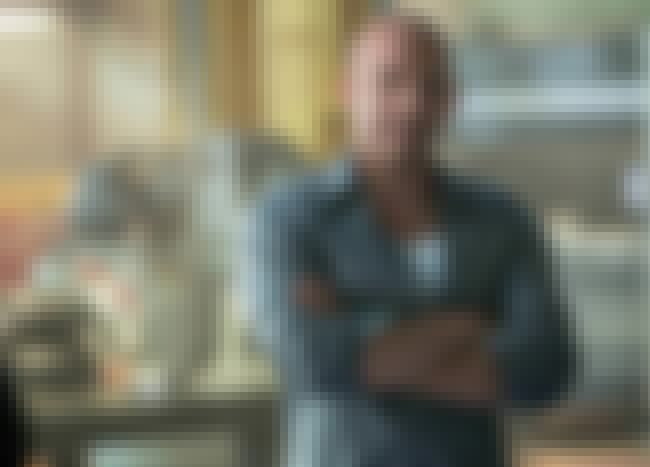 "... But not today."
Ever the battlefield general, Toretto is a master tactician. Here, he reminds us all that it's important to not only know your situation and assess it realistically, but also never to give up hope. Facing insane odds, you should always be honest about your chances while also pushing past the temptation to think fatalistically. Always believe in today, always fight for today. Deal with tomorrow tomorrow.

Is this smart?
"You can't tell someone they love you."
In response to the amnesiac Letty asking, "Why didn't you tell me we were married?" Dom said, "You can't tell someone you love them.
Dom is a man of action, and, of course, actions speak louder than words. In matters as important as love, you can't just
tell
someone what you feel, you must
show
them. More importantly help people see things and know things for themselves. Love cannot be explained or demanded, it must be felt.
Is this smart?