Weird History
What 'Fast Food' Looked Like In Every Decade Since The Turn Of The 20th Century

March 23, 2020
2.3k views
12 items
In the 1950s, fast food was all the rage. McDonald's, Burger King, and Taco Bell dished up food across the country, and fast food restaurants in the 1960s expanded into delivery service. 1970s fast food restaurants served up the first fast food breakfast menus, including the world's first Egg McMuffin.
But what was fast food like in the other decades since 1900? Early 20th century fast food seems almost unrecognizable today. In Manhattan, hungry tourists and workers could pop into a store to buy meatloaf and mashed potatoes from a giant vending machine. In the 1940s, In-N-Out created the first modern drive-thru. And in the 1990s, fast food restaurants pioneered value menus to attract more customers.
Even since the 1990s, fast food restaurants have changed their look and menus. But how else has fast food changed since 1900?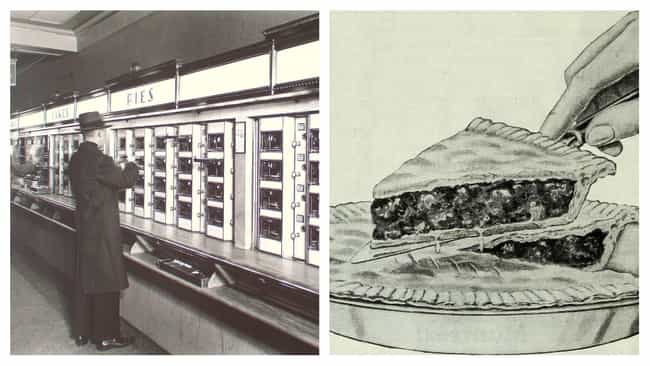 1900s: The First American Automat Opens Introducing Americans To Take-Out Dining
Fast food was brand new at the turn of the 20th century. The recently invented automat offered a new, high-tech experience for hungry diners - diners would insert coins into a massive vending machine to receive their meal. Horn & Hardart unveiled its first automat in 1902.
"New Method of Lunching," a New York Times advertisement declared. "Try It! You'll Like It!!"
What did people buy from automats? The vending machines contained sandwiches, chicken pot pie, and hot slices of pie. The hot food options included steak, soup, and mashed potatoes. Behind the machine, food service workers refilled empty slots to keep the machine running smoothly. The slogan promised "less work for mother."
Horn & Hardart opened another automat in Times Square, truly kicking off the fast food era.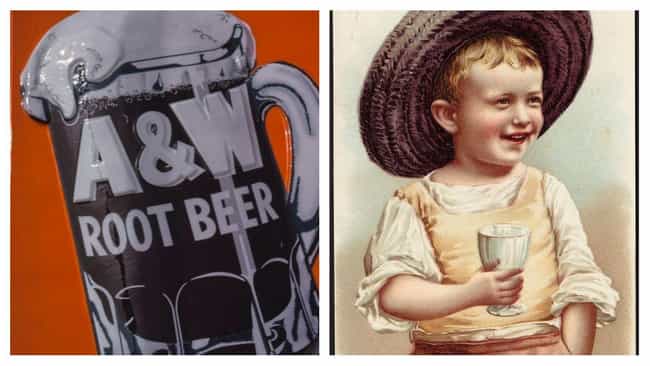 1910s: A&W Sold Handmade Root Beer From A Cart At A Parade
As veterans came back from WWI, they found a new drink available for sale: root beer. The first mug of root beer was served at a military homecoming parade in California.
Soon, A&W started offering drive-in service from its California locations. Cars pulled up and a server brought out a frosty cold mug of root beer served in a glass. In the 1920s, A&W expanded its locations, bringing delicious root beer to thousands of customers.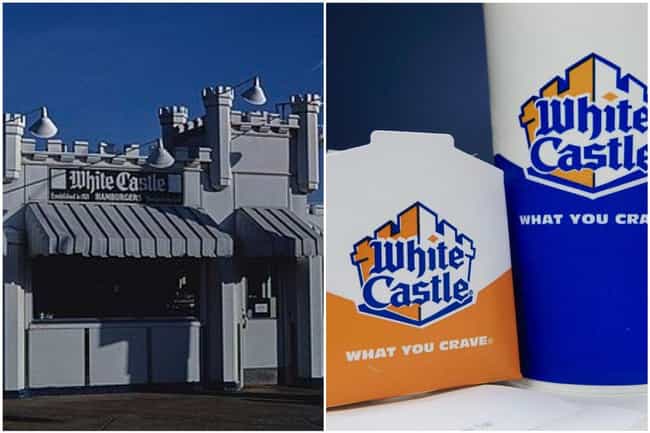 1920s: White Castle Marks The First Traditional Fast Food Restaurant Opening
In 1921, Walter Anderson and Billy Ingram opened the first White Castle in Wichita, KS. By 1924, the chain had multiple locations in Kansas and Missouri.
But White Castle wasn't just the first fast food restaurant. It also pioneered the most popular fast food: burgers. Anderson invented the hamburger bun and developed the assembly line as a method to cook fast food.
Thanks to White Castle, burgers soon became an inexpensive, fast option across the Midwest, where the chain quickly expanded.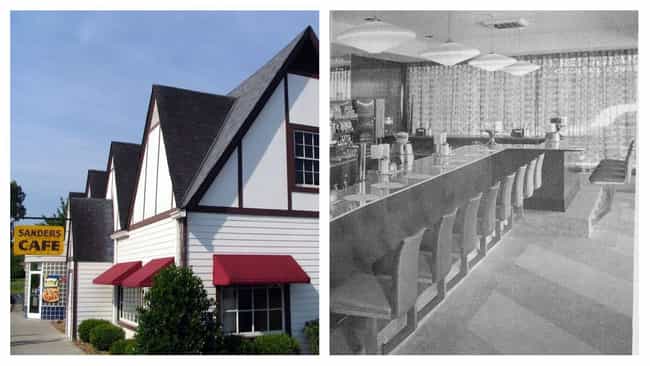 1930s: QSRs Were Slow To Grow During The Great Depression
The Great Depression was a tough time for quick service restaurants, but several important milestones occurred during the 1930s. In 1930, Harlan Sanders opened a restaurant in Corbin, KY, which he named Sanders' Court & Cafe. The roadside restaurant serviced fried chicken to travelers and locals.
Sanders didn't turn his cafe into the Kentucky Fried Chicken franchise until 1952.
Also in the 1930s, Howard Johnson came up with a new idea: he would let other restaurant operators use his name for a fee. Johnson, an ice cream seller, thus invented the restaurant franchising model, which soon became standard in the fast food industry.