Psychology
What Your Favorite Horror Couple Says About Your Relationships

To an outsider, horror and romance might seem like an odd mix. But horror fans know that the best scary movies balance tension, terror, and the romantic interactions between those doomed to die. Horror movie relationships are often stretched to the limit, testing everything the couple believes about themselves. If they can survive the terror of a zombie apocalypse, or a group of demons hell-bent on swallowing souls, they can survive anything - even dinner with the Sawyer family.
The best horror movie couples work together to overcome whatever challenge they need to face, but that doesn't mean they're all aspirational. Some horror movie partnerships are scarier than the spooky stuff happening on screen. If someone looks at a couple like Jack and Wendy from The Shining as inspiration for their own future relationships, they may need to rethink their concept of love.
A person's favorite horror movie couple can say a lot about them. It shows what they think about romance, the realities of longevity in a partnership, and how the other party should be treated.
back to page 1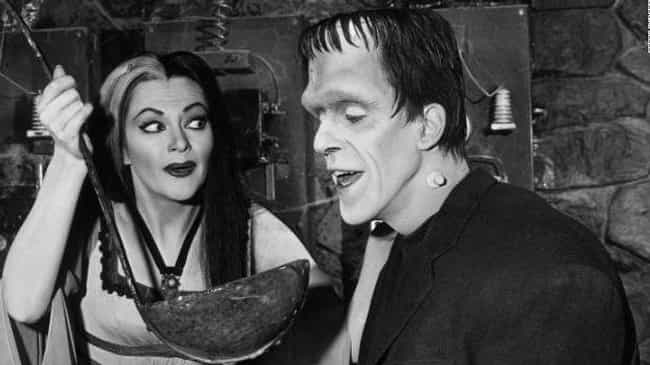 Herman and Lily Munster demonstrate that even the best relationships take work. Herman's a great guy (or a great collection of guys), but he can be stubborn, and if there's a dumb decision to make he's going to make it. Lily ends up fixing a lot of Herman's mistakes, but she's not happy about it. She lets Herman know when he's screwed up, and even though Herman loathes being on the receiving end of her short temper, he still manages to make a mess of things on a weekly basis.
The Munsters are a really great couple, and those that relate to their partnership know that a relationship takes work. You know someone can't just walk away when things get bad, and that the only way to build something is to put your head down and get to work.
see more on The Munsters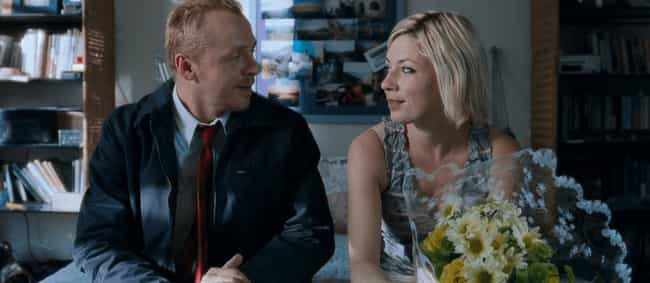 At the beginning of Shaun of the Dead, Shaun and Liz aren't in the best place. He doesn't listen to her, and spends all of his time at the Winchester with his mooch of a friend. Liz knows that Shaun is full of potential, but that he's wasting his life. Unfortunately, it takes a huge breakup (and a zombie apocalypse) for Shaun to step up to the plate and turn his life around. Liz doesn't have everything figured out either, but she has the emotional intelligence to realize she's at a turning point in her life. To bring out the best in Shaun, she resorts to drastic measures.
Shaun and Liz are definitely one of the most "real" couples in the horror genre. Saying they're your favorite romantic partnership is a bit like saying you and your partner are your favorite couple - and that's great, but it means you probably have a lot to work on. These are two complicated, well-meaning people who are trying to navigate their late 20s/early 30s, probably like yourself. You fall into a rut easily, and you can let things coast for far too long. In fact, you don't take time to work on yourself until there's a major emergency.
see more on Shaun of the Dead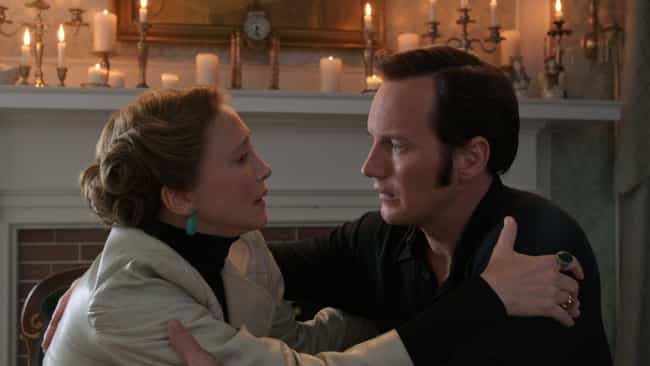 Ed and Lorraine are a stellar couple. They somehow manage to work and live together without having any major blow ups, and they've literally fought demons together. Despite their very intense relationship, they manage to keep a cool exterior, and they even help other couples navigate the choppy waters of a haunted marriage.
If the Warrens appeal to you, you're probably a little conservative. You don't show your emotions, and even if you don't go to church every Sunday, faith is still a huge part of your life.
see more on The Conjuring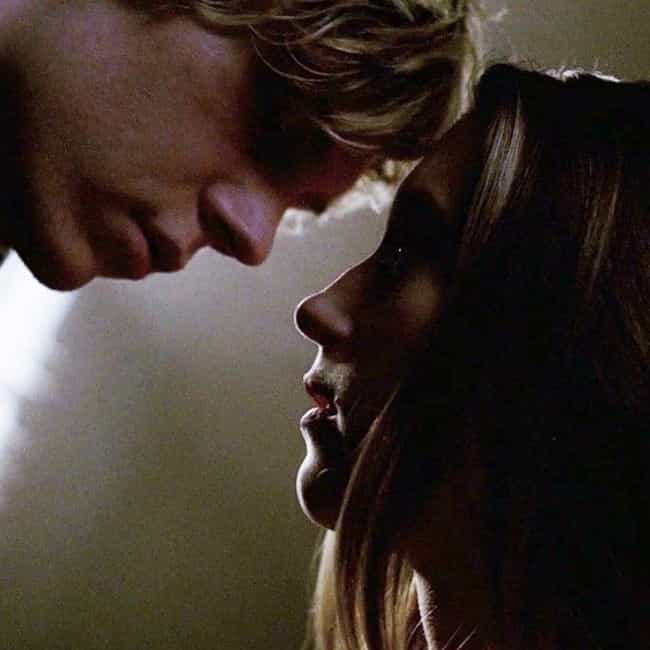 Young love between a ghost and a depressed teenage girl: is there anything like it? Initially, Tate and Violet's relationship is the thing that angsty teen dreams are made of. They compare physical and emotional scars, and bond over being trapped (figuratively and literally) in a house they hate. After Violet's death by suicide, the two teens grow closer, but it's unclear if these soulmates will be able to survive together for an eternity.
If you consider this to be your favorite horror couple, you might be dealing with arrested development. When you fall in love with somebody you fall hard, regardless of the consequences.
see more on American Horror Story