Music
Favorite Recipes From Legendary Musicians We Lost Too Soon

Updated July 12, 2019
3.6k votes
998 voters
45k views
12 items
List Rules Vote up the recipes you will actually try.
You may have thought about partying like your favorite rock stars to honor their legacies, but have you ever considered making their favorite recipe instead?
Many celebrities enjoy the finer things in life, food included. Others like to dine on foods that speak to their heritage and bring them comfort. When a well-known artist passes unexpectedly and leaves us with a sense of emptiness, trying one of their favorite recipes may help fill that void.
Whether doing the cooking themselves - something Johnny Cash and Peggy Lee were known to do - or having meals prepared for them like Bob Marley, the favorite recipes of some of music's greats can help you connect with them on a whole new level. However, you may need to take a trip to the local market for some ingredients first.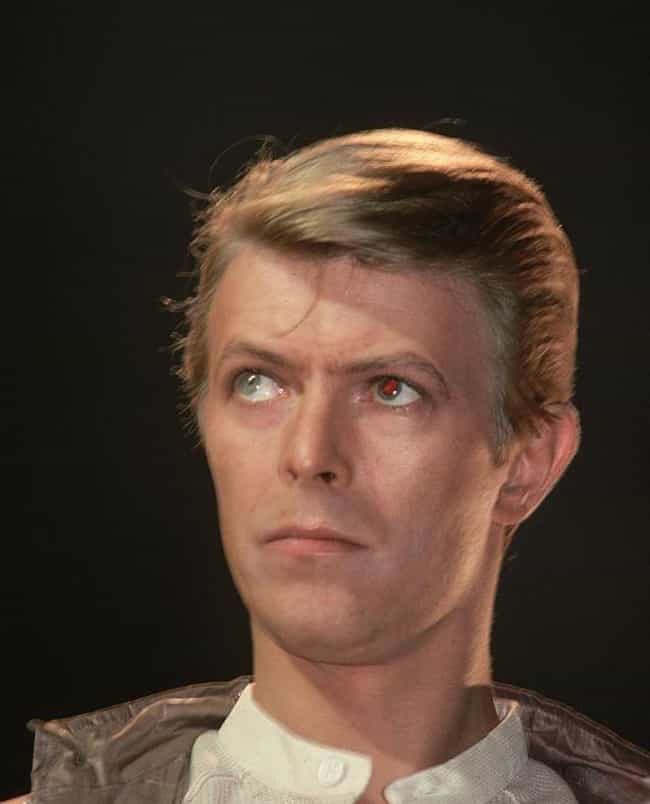 David Bowie was no stranger to Shepherd's Bush Empire in London, where fellow musicians honored the eclectic rocker in January 2018. The similarly named Shepherd's Pie was also a staple in Bowie's life as one of his favorite dishes. Bowie's wife, model and entrepreneur Iman, cooked Shepherd's Pie for her husband and their family often. It was featured on the menu of a David Bowie-inspired restaurant in Japan, though that version featured chili beans and cheese. Traditional Shepherd's Pie includes a hearty mixture of meat and potatoes with vegetables.
David Bowie's Shepherd's Pie
¼ cup (65 mL) olive oil
1.1 lb (500 g) ground lamb (or ground beef if making cottage pie)
1 medium onion
2 medium carrots
2 sticks celery
2 cloves garlic
14.5 oz (411 g) can of chopped tomatoes
1 cup (250 mL) vegetable stock
6 dashes Worcestershire sauce
Salt and pepper to taste
1 small turnip
1 Bosc pear
5 medium Russet potatoes
5 Tbsp (75 mL) butter
Cook the lamb in oil over medium-high heat until brown, remove it from the heat, drain excess oil, and set aside. Dice vegetables and garlic, and saute over medium heat for 10 minutes. Combine the mixture with the lamb, adding tomatoes, stock, and Worcestershire sauce, as well as salt and pepper. Let the dish simmer for 20 minutes. Peel and chop the turnip, cover with water, bring to a boil for 12 minutes, drain. Place the chopped pear into a roasting pan and bake it with the whole, scrubbed potatoes for 35 minutes at 350 degrees. Once the potatoes are cooked, cut them in half and remove the insides, mashing them and adding in the pear and turnip. Blend in the butter, and spread over the lamb and vegetable mixture that's been put into a casserole dish. Bake it for about 30 minutes at 375 degrees and increase the temperature to 425 degrees for the final 5 minutes, making sure it's golden brown on top. Variations on Shepherd's Pie may include capers, Madeira wine, and anchovies.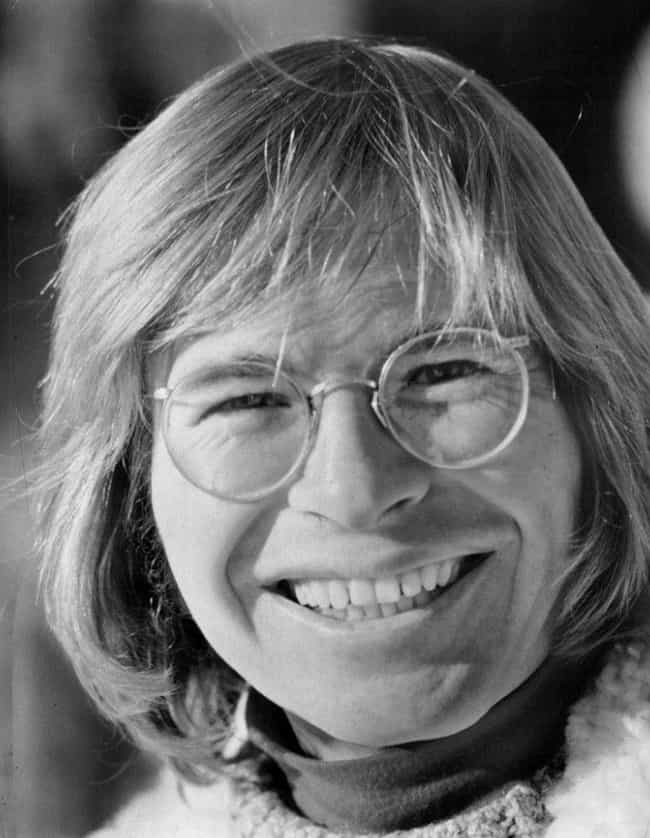 John Denver's music was of the folk variety, especially his hits "Take Me Home, Country Roads" and "Rocky Mountain High," but one of his favorite foods had a decidedly international name. Denver enjoyed Flemish Apple Cake, a dessert made out of apples, flour, spices, and a hefty amount of butter.
John Denver's Flemish Apple Cake
2 pounds Golden Delicious apples, peeled, cored, and cut into eighths
¼ cup butter
¼ teaspoon nutmeg
1 teaspoon cinnamon
Pinch of salt
¼ cup maple syrup
3½ cups whole wheat flour
2 teaspoons baking powder
1 teaspoon baking soda
1 teaspoon ground ginger
1 cup unsalted butter (at room temperature)
1 cup honey
3 eggs, beaten
½ cup sour cream or yogurt
After sauteing the apples, season them with nutmeg, cinnamon, and salt before adding the maple syrup. Set those aside and sift the flour, baking powder, baking soda, and ginger. Cream the butter and honey before adding eggs and sour cream (or yogurt) to the mixture. Then, mix the wet and dry ingredients together before folding in the apples. Pour the batter into a greased loaf pan and bake at 400 degrees for 35-40 minutes.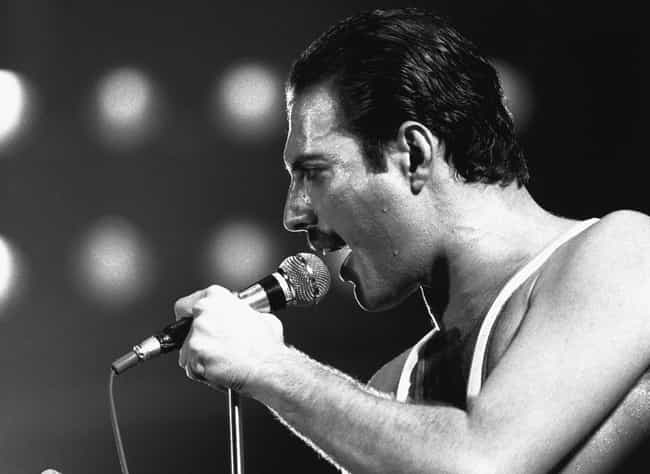 Arguably one of the most creative and talented musicians of all time, Freddie Mercury and his music entertained and inspired millions of people - and continues to do so. Born Farrokh Bulsara in Zanzibar, Tanzania, in 1946, Mercury never lost sight of his family's Parsi heritage nor his taste for traditional Indian food. Mercury's favorite was Chicken Dhansak, a dish that combined various spices and vegetables, meat, and lentils.
Freddie Mercury's Chicken Dhansak
2 tablespoons of channa, moong, and red lentils
4 tablespoons toor lentils
½ cup oil
1½ pounds of cubed boneless chicken
3 medium onions
2 cloves garlic
2 cups tinned (canned/chopped) tomatoes
1 medium aubergine (eggplant) chopped
1 large potato chopped
½ cup spinach (frozen)
Fresh coriander
Fresh mint
1 teaspoon cumin seeds
1 brown cardamom
5 cm (2 inches) cassia bark
½ teaspoon black mustard seeds
1 teaspoon turmeric
1 teaspoon ground coriander
1 teaspoon ground cumin
¼ teaspoon ground fenugreek seeds
½ teaspoon chili powder
Salt
To begin, wash the lentils and soak them overnight. Afterward, cook the lentils while frying meat until it's brown. Once both the lentils and meat are ready, put them aside and combine the cumin, cardamom, cassia bark, and mustard with onions, garlic, and salt. After that mixture has browned, mix in tomatoes and other chopped vegetables before reincorporating the lentils. Add the meat and remaining spices, and cook for roughly 40 minutes before finishing off with mint and coriander. Chicken Dhansak is best served over plain boiled rice.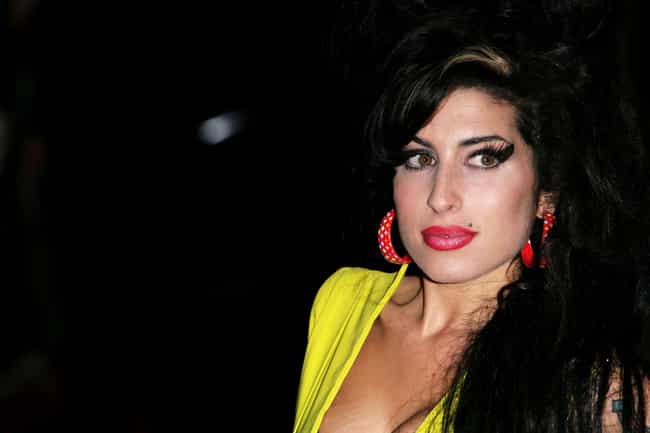 English singer Amy Winehouse had a voice as powerful as her personality. In fact, she once insisted she would not return to her native United Kingdom unless she could bring her favorite Caribbean chef with her. Winehouse lived and worked on the island of St. Lucian where, according to a source, she fed her own soul with loads of messy "good old-fashioned soul food." Winehouse's favorite foods - including jerk chicken and meatballs - were once thought to be featured in one of her songs on her never-finished third album.
Amy Winehouse's Jerk Chicken
½ cup malt vinegar (or white vinegar)
2 Tbsp dark rum
2 Scotch bonnet peppers (or habaneros), with seeds, chopped
1 red onion, chopped
4 green onion tops, chopped
1 Tbsp dried thyme or 2 Tbsp fresh thyme leaves, chopped
2 Tbsp olive oil
2 teaspoons salt
2 teaspoons freshly ground black pepper
4 teaspoons ground allspice
4 teaspoons ground cinnamon
4 teaspoons ground nutmeg
4 teaspoons ground ginger
2 teaspoons molasses
1 (5- or 6-pound) roasting chicken, cut in half, lengthwise
½ cup lime juice
Salt and pepper
To begin, mix the vinegar, rum, peppers, onions, oil, thyme, spices, and molasses in a blender and pulse until mostly smooth. Then pour the mixture over chicken that's been placed in a large plastic bag or baking dish and coated with the lime juice. Seal the bag or cover the dish and let the chicken sit overnight in the refrigerator. Remove the chicken from the marinade. Put the marinade in a small sauce pan and bring to a boil, lower the heat and simmer for 10 minutes. To cook the chicken, you can grill it or bake it in the oven, coating it with the marinade as you go. Once the chicken is thoroughly cooked, cut it into pieces and serve with black beans and rice.