Weird History
The True Story Behind 'Fear And Loathing In Las Vegas'

Updated October 17, 2019
16.6k views
14 items
Over the course of his career, Hunter S. Thompson became one of the most influential, divisive, and important figures in the history of literature and journalism through his groundbreaking and pioneering creation of what he termed "Gonzo" journalism. Arguably his most famous work of all, Fear and Loathing In Las Vegas: A Savage Journey to the Heart of the American Dream is both a fictionalized retelling of real events in his life and a brutally honest, revealing insight into both Thompson's psyche and the American counterculture at the beginning of the 1970s.
Fear and Loathing In Las Vegas will forever be immortalized by the impressive film adaptation - featuring Johnny Depp and Benicio Del Toro and directed by Terry Gilliam - and it was a truly revolutionary work of unparalleled literary genius that swept over the American counterculture. The events behind the book's conception and the real legacy of its two main characters - Thompson and Chicano activist and attorney Oscar Zeta Acosta - are perhaps even more surreal than what Thompson penned. The Fear and Loathing In Las Vegas true story depicts what happened behind the scenes that led Thompson to write his version of the great American novel.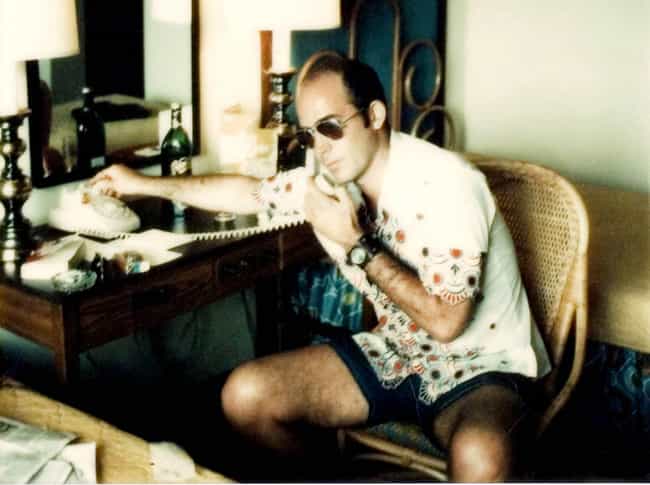 The Book Was An Accident That Evolved From Two Separate Journalistic Assignments
While fans know that Thompson's telling of Raoul Duke's substance-fueled adventures in Las Vegas with Dr. Gonzo took place over the course of one particularly surreal week, Thompson's brilliant metafictional roman à clef is actually based on two distinct trips to Sin City, both of which he took with his friend, Chicano activist and attorney Oscar Zeta Acosta.
The first trip through the desert in March 1971 came as an excuse to get away from prying eyes amid social unrest in Los Angeles at the time. It was during this trip that the impetus was formed for what would eventually become the beloved novel. Thompson returned one month later under the guise of a different assignment but with the ulterior motive of hunting for the elusive concept of the American dream and finishing the book he'd started.
It was not Thompson's objective, when he first set out, to write Fear and Loathing in Las Vegas. The entire novel came together as a result of a wild, weird, and unexpected confluence of circumstances that put Thompson in the right mindset and sparked a visit from his muse (with a bit of help from amphetamines).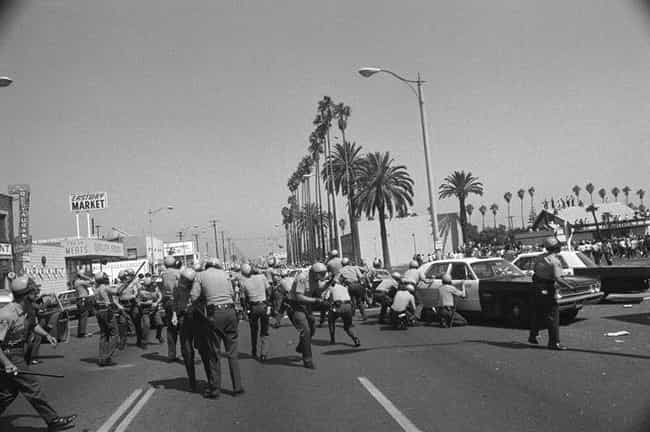 Thompson Was Investigating The Suspicious End Of A Chicano Civil Rights Activist
Thompson flew to Los Angeles in March 1971 from his home in Woody Creek, Colorado, to report on and investigate the suspicious and controversial demise of Mexican-American journalist and activist Ruben Salazar. The National Chicano Moratorium March, a protest march against the US's involvement in Vietnam, turned into a small riot and police were called to confront the protestors. Salazar, who'd been critical of the police, was sitting in a nearby bar having a drink with a colleague when a ballistic teargas canister was sent into the bar and hit Salazar in the head, leading to his tragic end.
For his article "Strange Ramblings in Aztlan," Thompson looked to Acosta - who'd written to him to inform him of the unrest over Salazar's demise - to be a source for his story. Journalists were seen by many of the activists in Acosta's circle to be mouthpieces for oppressive government propaganda, so the famed Chicano lawyer was worried about what would happen to his reputation and standing if he was seen talking to a reporter. Thompson found the perfect excuse for a road trip to Las Vegas and he brought Acosta along so they could talk without stirring up trouble or raising suspicions.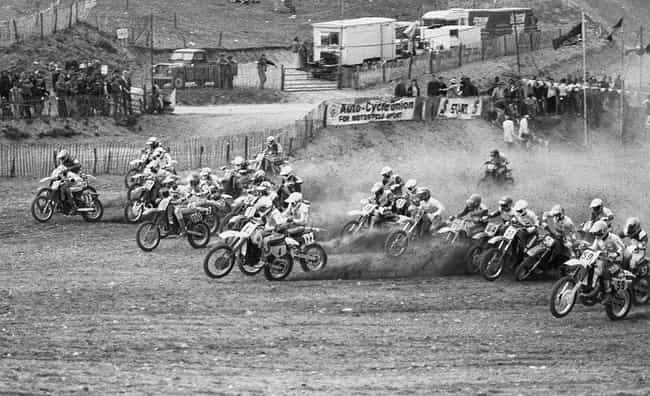 'Sports Illustrated' Sent Thompson To Vegas For A Minor Gig Covering A Motorcycle Race
Although Thompson's trips into the desert eventually came to focus on uncovering the state of the American dream after the trying times of the 1960s and early '70s, it all started with an assignment from Sports Illustrated. The magazine tapped Thompson for the relatively ordinary task of going to the Mint 400 off-road motorcycle race in Las Vegas - hosted by the Mint Hotel and on the dusty desert grounds of what is now Floyd Lamb State Park - and writing 250-500 words worth of copy for captions to a photo essay on the event.
With Sports Illustrated footing the bill for travel and lodgings, Thompson used the assignment to travel with Acosta to discuss, at length, the details of the Chicano journalist Ruben Salazar's demise.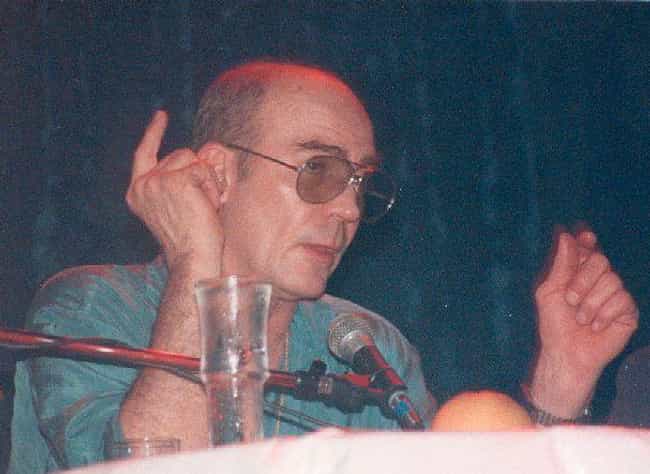 Thompson Blew Past His 'Sports Illustrated' Word Count And His Story Was Rejected
The Mint 400 race proved challenging for Thompson to cover. The race kicked off at noon and contestant start times were staggered, so there were racers over every inch of the dry desert, kicking dirt into the air and creating an impenetrable dust cloud. Thompson decided to retire to the pressroom tent where many of the other journalists had camped out and began writing his assigned captions.
In true Thompson style, what was supposed to be photo captions became a sprawling essay exploring gambling, American excess, and the origins of Sin City using the Mint 400 race as framing narrative. Upon his return home, Thompson submitted his copy, which had ballooned to over ten times the length Sports Illustrated requested, and which didn't conform to the terms of the assignment. Thompson later recalled that the copy he submitted was "aggressively rejected."