Total Nerd
Things About Fear the Walking Dead That Bug Fans the Most

1.3k votes
299 voters
21.4k views
14 items
If you haven't watched Fear the Walking Dead yet, run back to your fortified garage or RV and read this after you're caught up! Spoilers are reanimated throughout this Fear the Walking Dead review. The AMC Walking Dead spinoff series aired to mix reactions; while some thought Fear the Walking Dead was all around bad, others were ready to give it a chance.
Since The Walking Dead is hugely popular with a crazed fan base, it was a head scratcher to watch a rambling series premiere, rife with unnecessary origin stories and '80s horror movie decision making. When co-creator Dave Erickson promised to pull the rug out from under fans, he probably didn't intend to make Fear the Walking Dead annoying. Sure, there are people who have never seen TWD, but those new viewers don't need a primer. People get it. Zombies are embedded in our culture and thanks to Kirkman's comics and white hot original series. All viewers need to see is one fresh infected person and they've got it.
Some Fear the Walking Dead reviews have noted that the first few episodes suffered from pacing. Kim Dickens, as Madison, is always excellent but she can only do so much. Her boyfriend and fellow teacher Travis, the solid Cliff Curtis, seem to wander around developments that are too small for them. Besides an over-the-top Frank Dillane (he played teenage Tom Riddle in the Harry Potter franchise) as Nick, we don't really notice or feel the need to invest in the rest of the cast. Even though Elizabeth Rodriguez shines on Orange Is the New Black, she's just an exasperated ex-wife right out of the gate on FTWD.
Which of
Fear the Walking Dead
annoying facts should rise to the top? Did you consider the early days of
Fear the Walking Dead
bad? Upvote the things that bugged you the most hope along with other fans that the show doesn't leave everyone feeling dead inside.
We Needed More of That Super Smart Nerdy Kid, Tobias
Tobias (the excellent Lincoln A. Castellanos) needed his knife, and not because he was being bullied. He was bracing himself and Kim Dicken's guidance counselor Madison didn't get it yet. But this kid, he knows what's up, what's coming. He's a perfect, super creepy harbinger.
Does this bug you?
Multiple Zombie Encounters and the Main Characters Are Still Not Sure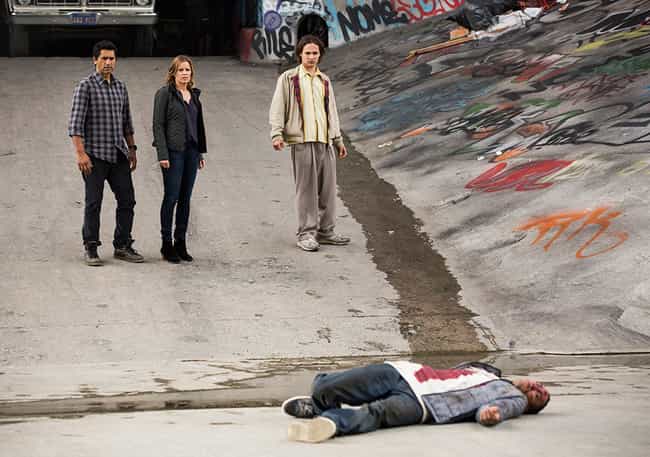 Travis and Madison watch their heroin-addicted son back over his dealer a couple of times. Then they see him get up. Madison encounters the infected school principal, and dispatches him with a fire extinguisher. She sees the neighbor attacking another neighbor near a deflated bouncy house. This is 2015. We don't need the ramp up anymore. You can get there in the series opener.


Does this bug you?
Dead Bodies, Zero Police Investigation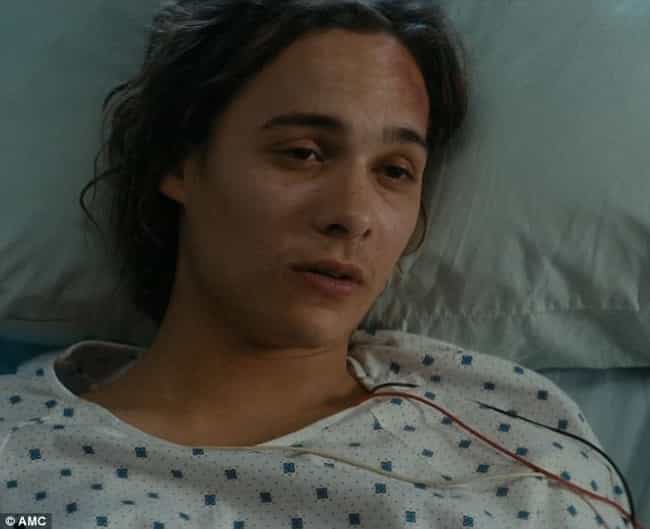 It makes no sense that the cops wouldn't investigate what Nick saw, heroin addict or not. The LAPD has been accused of a lot of things, but they would have checked this out.

Does this bug you?
Taking It Slowly in Season One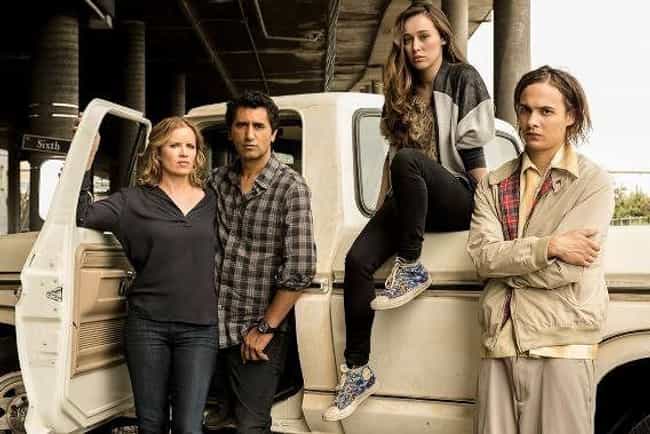 io9 nailed it, saying viewers needed six episodes to blow their minds, not ponder relationships. A second season has been ordered, so let's all hope the creators don't squander this opportunity to grab and hook viewers.
Source:
i09

Does this bug you?