Entertainment

16 Things You Didn't Know About Fear the Walking Dead

Fear the Walking Dead takes us into a world just as an aggressive flu-like outbreak is sweeping across the land. Rick Grimes is in a hospital somewhere in Georgia and The Walking Dead hasn't even started while this AMC spin-off's characters grapple with a dysfunctional family, a drug-addicted son who has crazy tales of people who won't stay dead, and, of course, horrible Los Angeles traffic.
When the dead rise on this show, people have no idea what is going on and no one has taken zombie 101 class yet. Will Fear the Walking Dead hit the ground running with current and new fans and survive the curse of the spin-off? Walking Dead fans had a mixed reaction to the Fear the Walking Dead series premiere because they were used to the amped-up post-apocalyptic setting of the original show, on which walker kills happen all over the place. Meanwhile, the characters on Fear the Walking Dead can't get cell service.
All these bits of Fear the Walking Dead trivia can only inspire more questions. Questions that won't be answered until at least the end of its six-episode first season. Good news, though: AMC has already ordered a second season, so the prequel series will continue to either thrill or irk viewers. FTWD characters won't have to face off with a zombie horde in rural Georgia, but they will have their hands full navigating the streets of LA during a national emergency.
Which
Fear the Walking Dead
facts are most surprising and intriguing? Which bits of trivia make you appreciate the spin-off even more? Vote up your favorites and tell us what you think in the comments section.
1
A Chandler Riggs/Carl Lookalike Teased Fans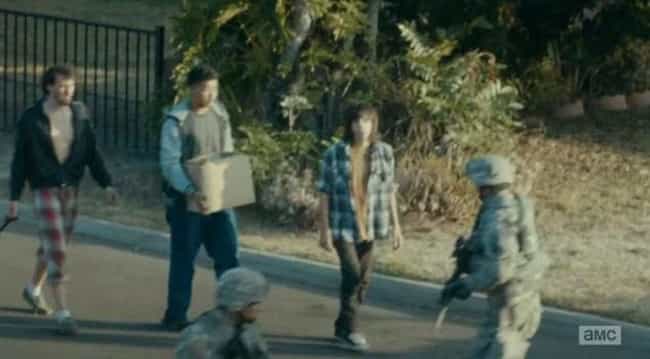 This was a case of the creators of Fear the Walking Dead having a little fun. In episode four of the first season, there's a shot of initial survivors of the first infected attacks walking along the street in a military-protected LA suburb. The extra looks exactly like Chandler Riggs who plays Carl, or Coral, on The Walking Dead.
ComicBook.com confirmed that it was not actually Riggs. TWD fans went nuts when they saw the extra shuffling along like a walker. Wonder what would happen if they feature a Daryl doppelganger?
Source:
ComicBook.com
2
Frank Dillane (Nick) Played Young Voldemort in a Harry Potter Movie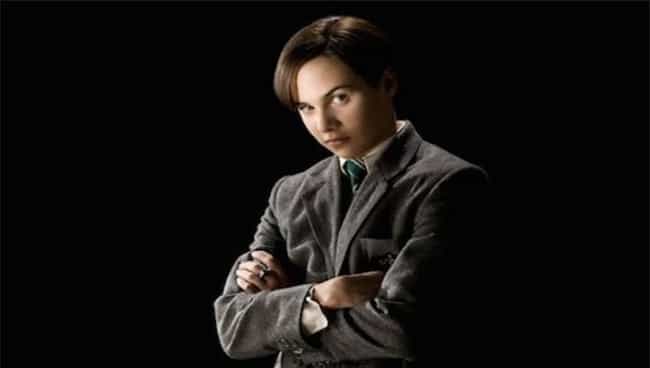 As Tom Riddle, Frank Dillane played the brooding teen who was on the path to becoming the Dark Lord in Harry Potter and the Half-Blood Prince. As Nick on Fear the Walking Dead, he has to kick a serious drug habit while dealing with a whole new world of undead.
The British actor's biggest fear hasn't been playing a heroin addict or running from the infected. It's learning an American accent. "Dialect was my biggest fear, so I spent a long time working with dialect coaches just trying to get American down," he says. "I think it's very important and very easy to misinterpret. So, I mean I haven't seen the pilot yet, so I am not sure as to whether I did a good job yet or not, but the accent is certainly my biggest fear."
Source:
EW
3
Zombies Are Called Infected Not Walkers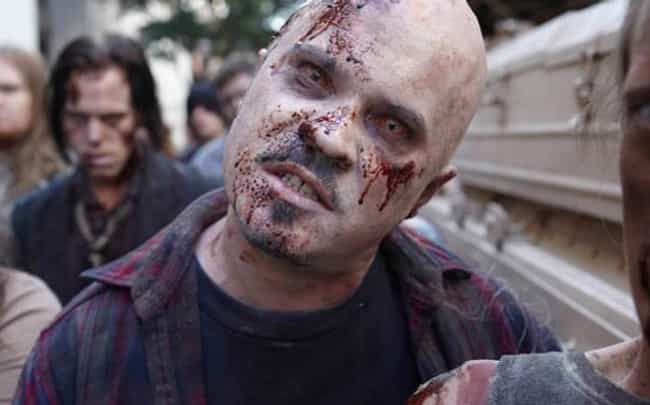 In this world, the newly infected are simply referred to as infected. These zombies are freshly dead so you won't see the stumbling, rotted walkers of

The Walking Dead

. The infected haven't decomposed as much; they won't get their various zombie nicks until a few months later.

Bonus fact: As the zombie apocalypse spreads, different communities call them different names, from walkers to roamers.

Source: Biography

4
Just Like on The Walking Dead, the Women Are No Wallflowers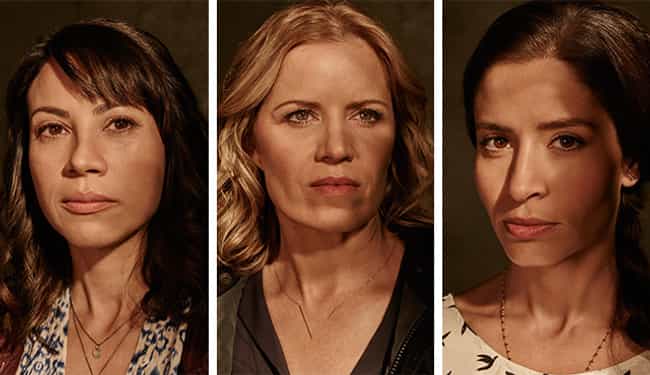 If you're a

Walking Dead

fan, you already know that the women don't need saving. In fact, many has been the time that Carol or Michonne saved the group's bacon on that show. The same can be expected on

Fear the Walking Dead

. All the characters may need a minute to catch up and learn some infected undead-killing skills, but they'll get there, and the women will be leading the way.

Source: The WalkingDead.com