2019
Things That Were A Thing: February 2019 Edition

153 votes
32 voters
1.7k views
11 items
List Rules Vote up the people, places, movies, memes, movements, and other what-have-yous that most defined your February 2019.
What happened in February? Folks have started to slip out of their "new year, new me," mode, and the things that happened in January 2019 might already feel a million miles away. Still, it's good to keep up with the zeitgeist, so use this guide to learn about the trending topics of February 2019, like big news stories, celebrity events, and the Super Bowl halftime show that had everyone asking, "how many tattoos does Adam Levine of Maroon 5 have?"
Maybe you missed all the chatter about Levine's ink because you were too focused on all the Democrats announcing their 2020 presidential run. Or perhaps you were too caught up with the Grammys hosted by Alicia Keys. No matter the case, it's important to stay on top of the ever-evolving 24-hour news cycle, because what else would you talk about on your next Bumble date?
Here are the most talked about topics and events from February 2019, but don't cap yourself at just this short month - check out all the 2019 trending topics and become a cultural expert.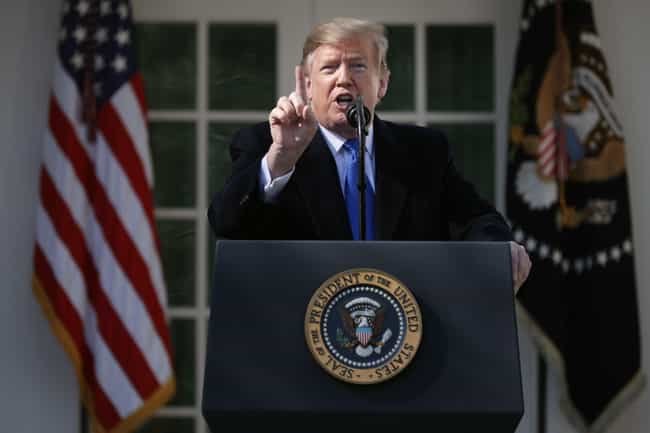 On February 15, 2019, President Trump spoke to the press from the Rose Garden and officially declared a national state of emergency. He describe the southern border as a place of crisis for the country, saying, "We're talking about an invasion of our country with drugs, with human traffickers, with all types of criminals and gangs."
In addition to the $1.375 billion alloted for the border wall by Congress, President Trump also plans to redirect funds from other areas. Acting Chief of Staff Mick Mulvaney told reporters that $3.6 from military construction funds, $600 million from a drug forfeiture fund, and $2.5 billion from one of the Pentagron's drug prevention programs will now be directed towards the funding of the wall, making the $8 billion total.

Did this define February?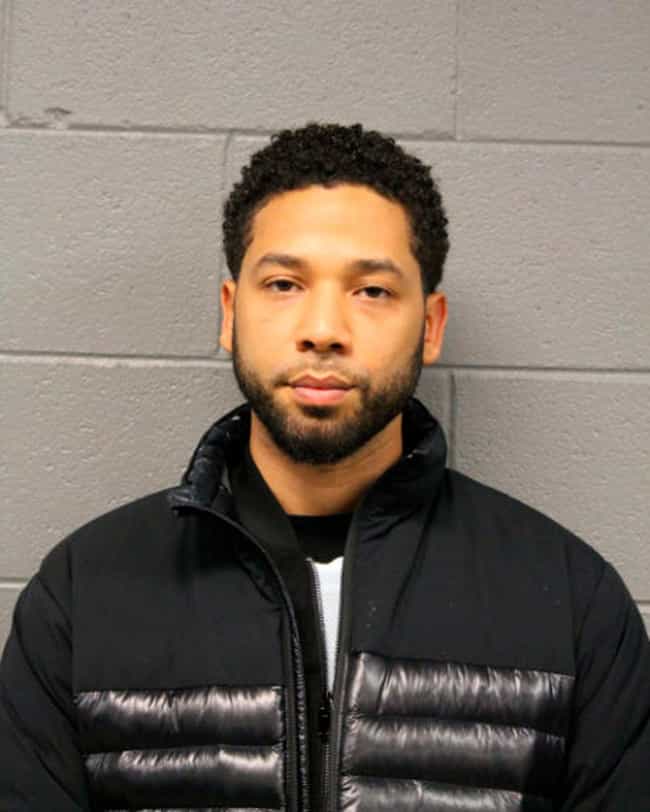 On January 29, 2019, Empire actor Jussie Smollett reported that he was attacked and the assailants were motivated by homophobia and racism. Chicago Police quickly stated they were investigating the "possible racially-charged assault and battery," and support for the actor rapidly grew on social media.
As the investigation continued into February, conflicting reports had many questioning the validity of Smollett's statement, with some going as far as to suggest the entire incident was staged. The case quickly became a political focal point, with conservatives pointing to a liberal-based media to those on the left saying they will continue to believe the victim unless concrete evidence against him materializes.
On February 21, the Chicago Police Department arrested Smollett for staging the assault. The actor surrendered and according to the CPD, Smollett staged the assault because he was upset with his salary.
Police Superintendent Eddie T. Johnson was upset, noting how all of the effort put into searching for his alleged assailants could have gone to actual victims.
"Why would anyone–espeically an African-American man–use the symbolism of a noose to make false accusations? How could someone look at the hatred and suffereing associated with that symbol and see an opportunity to manipulate that symbol to further his own public profile?"

Did this define February?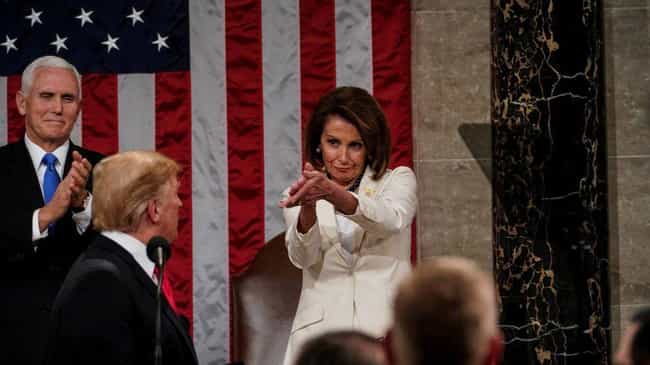 The State Of The Union Address
After Speaker of the House Nancy Pelosi barred President Trump from delivering the State of the Union as scheduled at the end of January, President Trump granted a temporary lift on the partial government shutdown so he could address Congress.
Clocking in at 82 minutes, President Trump's address was the longest since President Clinton's 2000 address. He echoed his commitment to building a southern border wall, honored WWII veterans and Holocaust survivors, and called for an end to the "partisan investigations."
The speech also sparked some quality memes, like the Nancy Pelosi clapback and Alexandria Ocasio-Cortez's serious mood.

Did this define February?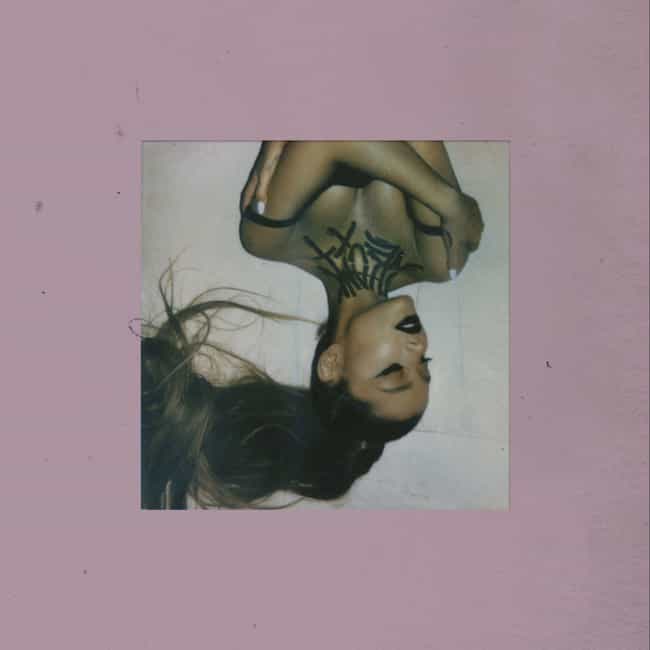 Grande's personal life made headline after headline in 2018, from her whirlwind romance with Pete Davidson to the loss of her ex, rapper Mac Miller.
Less than six months after her fourth album Sweetener, Grande came back and turned all of the turmoil and drama from the past year and turned it into a highly anticipated album. The record dropped at midnight EST on February 8, 2019.

Did this define February?