Entertainment
The Best Female Friendships in Film

1.1k votes
288 voters
14.2k views
20 items
List Rules Vote up the best examples of #squadgoals.
Boy meets girl. Boy loses girl. Boy gets girl back, and they live happily ever after. That simple formula describes a very large percentage of the films produced in Hollywood. However, not every story is about a woman finding the man of her dreams. There is a small, but significant sect of cinema that delves into the psyche of the female in her natural habitat... with her girlfriends. These are the best female friendships in film.
These movies with female friendship can be found in every genre. They depict women in different stages of their lives, at various ages. Some of the films on this list are pure weepies, specifically designed to make us bawl like babies. Other films below are about how girls come of age together. They may be in high school or even in their 20s, trying to figure out what it takes to become an adult. Of course, there are a couple road trip movies listed here. Women need to escape from everyday life too, it's not just the men that get to do their best Jack Kerouac impression and hit the pavement!
Despite genre or age, one thing remains true throughout all these movies: depicting women friendship in film is an intricate matter. These stories are not just about having wine with your best gal pals and complaining about your boyfriend. These narratives appreciate the finer details of female friendship. They get that no matter what has happened, and no matter what will happen, a good friend is the foundation of many females' happiness and livelihood. Our good friends are our rocks in life and keep us afloat.
Be sure to celebrate the female friendships in your own life by voting up the best female friendships to have ever been depicted on film below!
back to page 1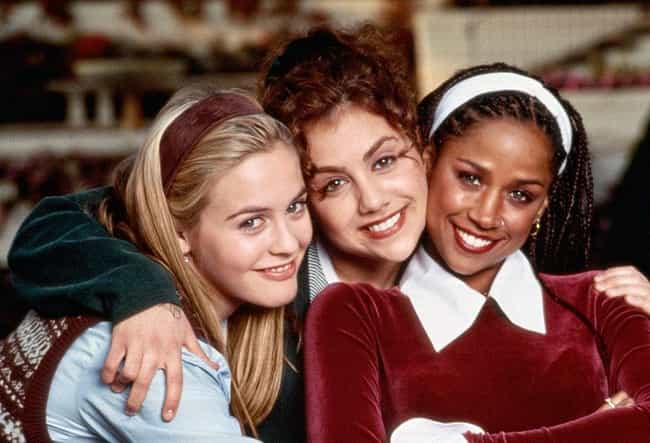 It's not all about what if and whatever. Underneath the designer clothes and the valley girl mentality,
Clueless
is a movie about what we're willing to do for our friends. Cher really wants to make the world a better place. She
needs
to give Tai a makeover and set her up with Prince Charming.
Actors: Alicia Silverstone, Brittany Murphy, Paul Rudd, Stacey Dash, Wallace Shawn, + more
Released: 1995
Directed by: Amy Heckerling
Tagline: Sex. Clothes. Popularity. Is there a problem here ?, Sex. Clothes. Popularity... Whatever.
Is this one of the best?
see more on Clueless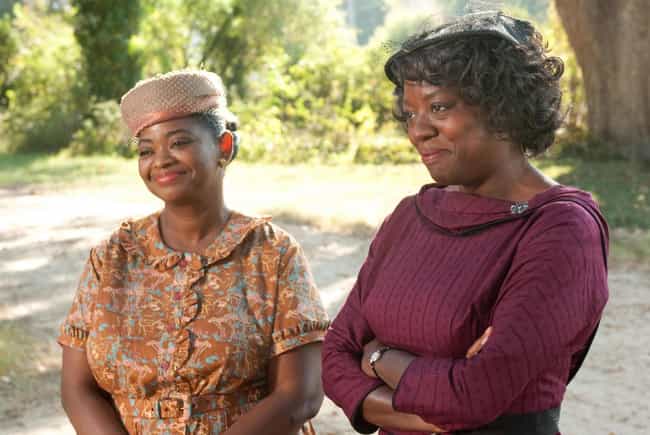 Set in the 1960s South during the Civil Rights movement,
The Help
(adapted from the novel of the same name) tells the story of how black maids were treated by the white families they worked for. The glue of the story is the friendship between Aibileen and Minny. Their lives are extremely hard, however, they rely on each other for the strength it takes to make the lives of the people in their community better.
Actors: Emma Stone, Jessica Chastain, Bryce Dallas Howard, Viola Davis, Sissy Spacek, + more
Released: 2011
Directed by: Tate Taylor

Is this one of the best?
see more on The Help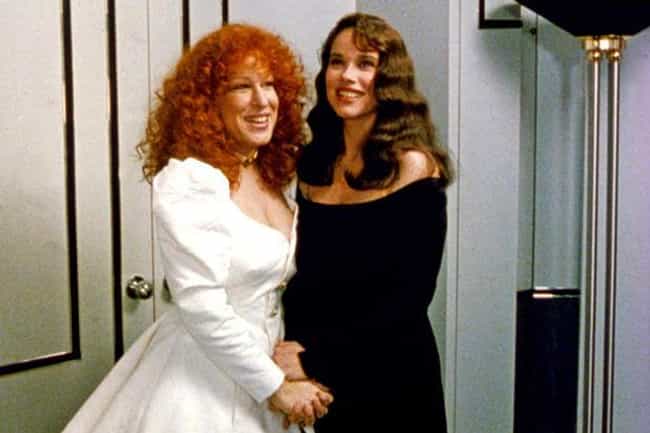 This song from the Beaches soundtrack pretty much sums up the entire idea of true friendship: "I can fly higher than an eagle, cause you are the wind beneath my wings." CC and Hillary, two gals from different sides of the tracks, formed a lifelong friendship. Through divorce, career ups and downs, and terminal illness - they could always count on each other.
Beaches will make you sob uncontrollably like a cranky baby without a bottle, but it's one weepie that deserves every last tear.
Actors: Bette Midler, Mayim Bialik, Barbara Hershey, Garry Marshall, Spalding Gray, + more
Released: 1988
Directed by: Garry Marshall
Tagline: Friends come and go but there's always one you're stuck with for life.

Is this one of the best?
see more on Beaches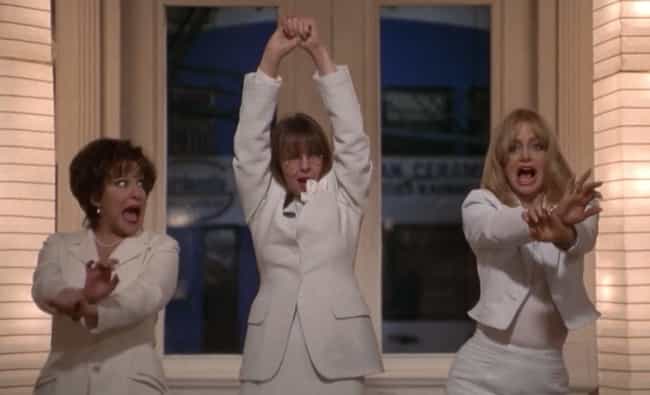 There's a lot of heartache and heartbreak in
The First Wives Club
, a movie about a group of steadfast friends trying to navigate their worlds post-divorce. Separated by life, their friendships are renewed by the devastating loss of a friend and they soon learn that your friends are all you need sometimes
Actors: Sarah Jessica Parker, Goldie Hawn, Heather Locklear, Bette Midler, Diane Keaton, + more
Released: 1996
Directed by: Hugh Wilson
Tagline: Don't get mad. Get everything., Getting even... this fall.

Is this one of the best?
see more on The First Wives Club