Watchworthy
The Best Female Friendships in Film

Updated January 21, 2020
1.2k votes
311 voters
15.8k views
20 items
List Rules Vote up the best examples of #squadgoals.
Boy meets girl. Boy loses girl. Boy gets girl back, and they live happily ever after. That simple formula describes a very large percentage of the films produced in Hollywood. However, not every story is about a woman finding the man of her dreams. There is a small, but significant sect of cinema that delves into the psyche of the female in her natural habitat... with her girlfriends. These are the best female friendships in film.
These movies with female friendship can be found in every genre. They depict women in different stages of their lives, at various ages. Some of the films on this list are pure weepies, specifically designed to make us bawl like babies. Other films below are about how girls come of age together. They may be in high school or even in their 20s, trying to figure out what it takes to become an adult. Of course, there are a couple road trip movies listed here. Women need to escape from everyday life too, it's not just the men that get to do their best Jack Kerouac impression and hit the pavement!
Despite genre or age, one thing remains true throughout all these movies: depicting women friendship in film is an intricate matter. These stories are not just about having wine with your best gal pals and complaining about your boyfriend. These narratives appreciate the finer details of female friendship. They get that no matter what has happened, and no matter what will happen, a good friend is the foundation of many females' happiness and livelihood. Our good friends are our rocks in life and keep us afloat.
Be sure to celebrate the female friendships in your own life by voting up the best female friendships to have ever been depicted on film below!
Data-driven recommendations based on voting from over 40 million monthly visits to Ranker.
Try the free app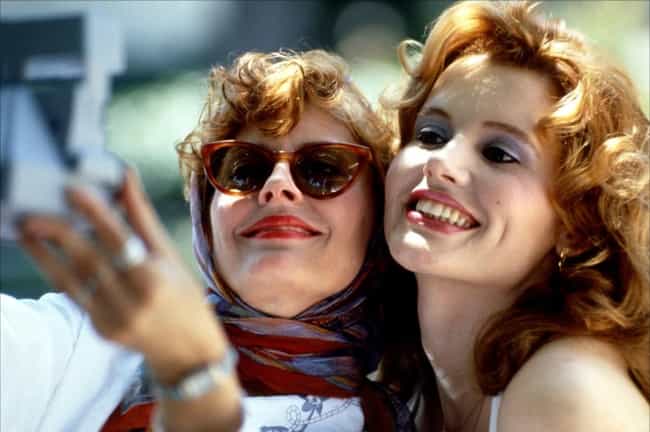 Two gal pals decide to get away from it all and embark upon a little road trip. Everything is going great for Thelma and Louise until Thelma kills a man who is threatening to rape Louise. In the end, their friendship confirms that they have to stick together, even if it means there is nowhere left to run.
Actors: Brad Pitt, Susan Sarandon, Geena Davis, Harvey Keitel, Michael Madsen, + more
Released: 1991
Directed by: Ridley Scott
Tagline: Somebody said get a life...so they did.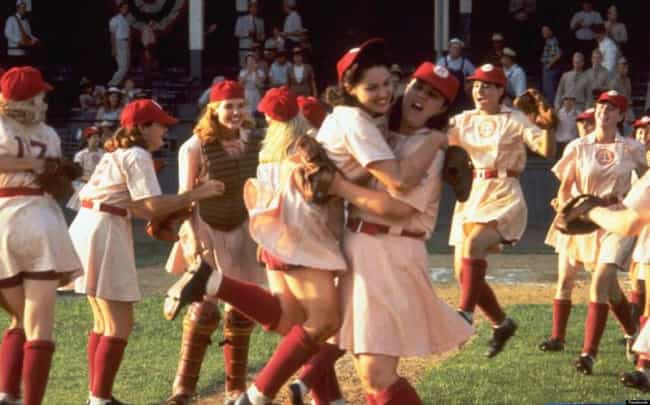 Penny Marshall's 1992 comedy is yet another film on this list that centers around breaking down stereotypes.
Based on a true story
, the tale of a league of female baseball players that formed when the men went off to fight in WWII, is not just another underdog sports story. The film is set during one of the most uncertain times in United States history, yet the Rockford Peaches baseball team banded together to help the nation heal, and help each other stay strong while their loved ones went off to fight abroad. And of course, there is no crying in baseball.
Actors: Madonna, Tom Hanks, Rosie O'Donnell, Geena Davis, Téa Leoni, + more
Released: 1992
Directed by: Penny Marshall
Tagline: There's no crying in baseball!, Once in a lifetime you get a chance to do something different., To achieve the incredible you have to attempt the impossible., A woman's place is on home, first, + more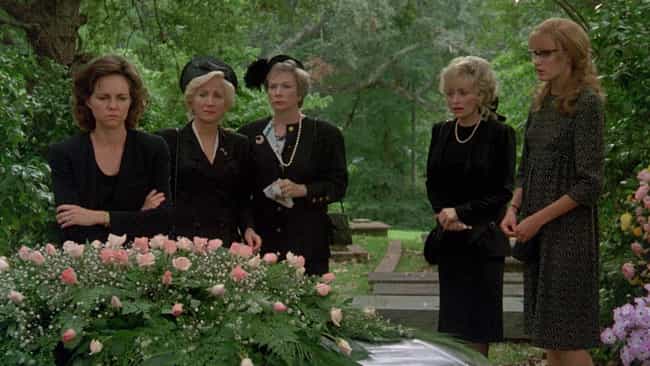 Is there anything more sacred than friendships formed at the beauty salon? Steel Magnolias examines the friendship of four Southern ladies from a small town in Louisiana. If the worst thing in the world that can happen to a person is lose a child, it's at least a comfort to know that it becomes more bearable when a girl has her best friends around.
It would be a mistake to classify Steel Magnolias as just a weepie, you will cry your eyes out watching it, but you will also laugh and feel the love between these friends.
Actors: Sally Field, Dolly Parton, Shirley MacLaine, Daryl Hannah, Olympia Dukakis, + more
Released: 1989
Directed by: Herbert Ross
Tagline: The funniest movie ever to make you cry.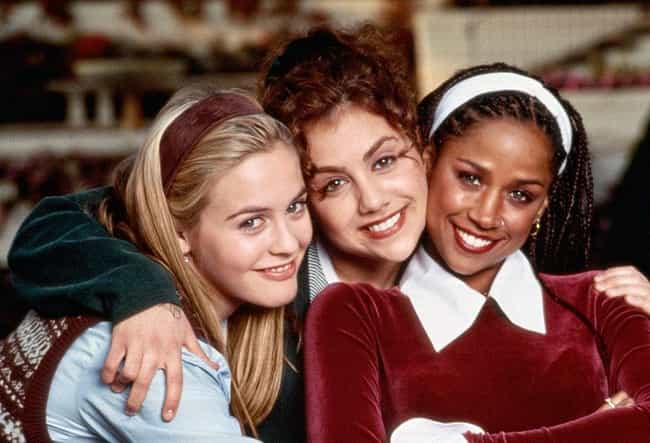 It's not all about what if and whatever. Underneath the designer clothes and the valley girl mentality,
Clueless
is a movie about what we're willing to do for our friends. Cher really wants to make the world a better place. She
needs
to give Tai a makeover and set her up with Prince Charming.
Actors: Alicia Silverstone, Brittany Murphy, Paul Rudd, Stacey Dash, Wallace Shawn, + more
Released: 1995
Directed by: Amy Heckerling
Tagline: Sex. Clothes. Popularity. Is there a problem here ?, Sex. Clothes. Popularity... Whatever.