Fictional Relationships
A Not-So-Brief History Of Female Journalist Characters In Movies And TV Sleeping With Their Subjects

Updated December 26, 2019
17 items
We've all seen the trope: the busy, sassy, ambitious female journalist who sleeps with her subject in order to garner new information. Whether you think a reporter who uses her body to get what she wants is powerful, problematic, or just plain cliche, one thing is for sure: This trope has been around for a while, and it's not going anywhere. When a female journalist appears on screen, it's pretty much guaranteed that something romantic or sexual will eventually arise. Here is a non-exhaustive roundup of cunning female journalists who mix lust with work.
Megan Carter In 'Absence Of Malice' (1981)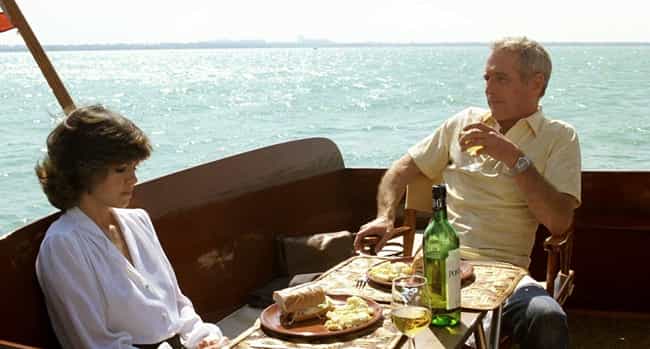 In Absence of Malice, Megan Carter (Sally Field) investigates the involvement of Michael Gallagher (Paul Newman), a liquor wholesaler, in the slaying of Joey Diaz, a longshoremen's union official.
As the complex, sinister motives behind the slaying are revealed, Carter and Gallagher struggle to navigate their way to the truth - and end up in bed together. At first, Carter believes Gallagher is guilty, but she finally realizes his innocence and attempts to save him.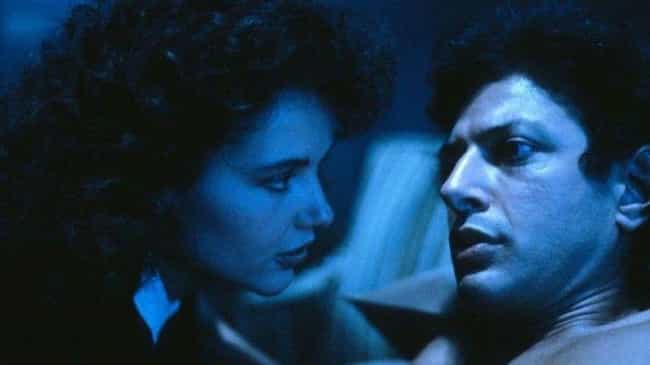 The Fly is a far cry from your typical investigative journalism film. Ronnie (Geena Davis) is a science journalist who meets Seth Brundle (Jeff Goldblum), an eccentric scientist, and forms a romantic relationship with him. When Brundle shows Ronnie his teleportation machine, he tells her that if she keeps his work confidential, she will be granted exclusive rights to the story of his invention.
As Ronnie becomes more and more embroiled in Brundle's life, mental descent, and physical transformation, she gets much more than the story she asked for.
Cathy Daitch In 'Three Kings' (1999)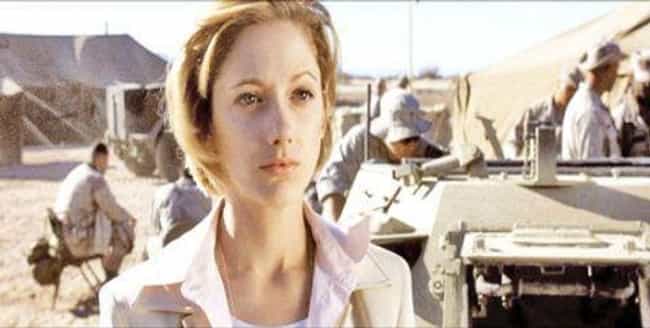 In Three Kings, Cathy Daitch (Judy Greer) is a journalist investigating the aftermath of the Persian Gulf conflict. Major Archie Gates (George Clooney) is a soldier and the protagonist of the film.
It's not long before Cathy starts sleeping with Archie in exchange for stories about his experiences.
Andie Anderson In 'How To Lose A Guy In 10 Days' (2003)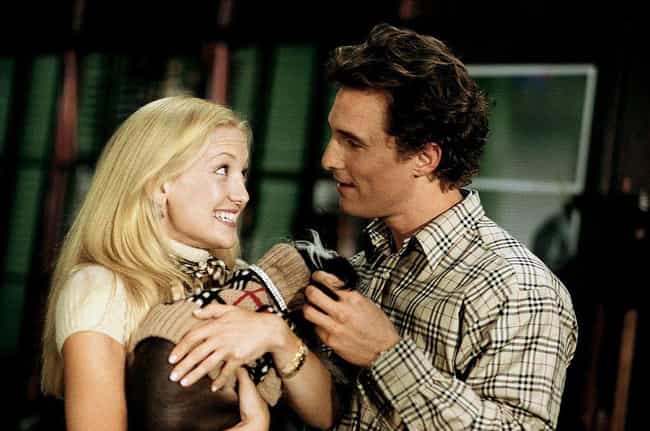 In How to Lose a Guy in 10 Days, Andie Anderson (Kate Hudson) is the "How To" column writer for a women's magazine. When she's tasked with documenting female behavior that drives men away, she chooses Benjamin Barry (Matthew McConaughey) as the target for her experiment.
However, as she attempts to turn him off, he embarks on the conflicting mission of making Andie fall in love with him, and he ultimately succeeds.