Weird History Infamous Nazi Women You've Probably Never Heard Of

Female members of the Nazi Party like Ilse Koch were just as maniacal as Nazi men and committed equally heinous atrocities. Aufseherinnen SS, or female Nazi concentration camp guards, could be just as ruthless as their male counterparts – a fact that doesn't get a lot of notice.
Female Nazis oversaw women prisoners (their name literally means "overseer inside") and were first stationed at the female concentration camp at Ravensbrück. They were later sent out to various parts of the Third Reich when manpower was lacking. As a group within the SS (or Schutzstaffel, the Nazi paramilitary corps), many Aufsherinnen were able to achieve high rank and wield significant influence in Nazi camps.
The actions of the 3,000-4,000 Aufsherinnen varied greatly – some women were highly dedicated to the Nazi cause while others were conscripted and coerced into their position – but the women came from similar backgrounds. Members of the Augsherinnen were usually unattached, worked as bakers, factory workers, or on farms, and, after the war, were able to fade into the background of post-Nazi Germany. The highest ranking Augsherinnen, however, had to answer for their actions and were tried for their crimes.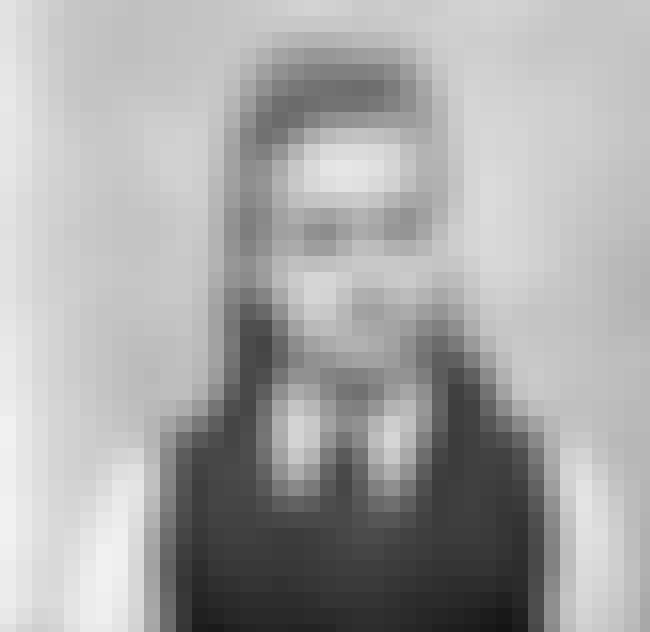 Irma Ilse Ida Grese joined the Bund Deutscher Mädel or League of German Girls with her younger sister, Helene, when she was 14 years old. Although her father, a farmer named Alfred, hated Nazis, Irma was determined to join the party. Because Irma wanted to be a nurse, she began studying at Hohenlychen, a SS hospital, in 1939. She worked with Dr. Karl Gebhardt, who performed medical experiments on patients, but was unsuccessful at nursing and moved on to be a machinist until she was 18. Once she was of age, she joined the Aufseherinnen SS and, after passing the necessary examinations, entered training at Ravensbrück. At Ravensbrück, Grese trained for three weeks (the program was a month, but Grese was an eager learner) and was said to have had numerous relationships with male officers.
Grese was sent to Auschwitz-Birkenau in 1943 to guard female prisoners and was promoted the following year to the second-highest position within the Aufseherinnen at the camp. She oversaw 30,000 female prisoners at Birkenau and was known for wearing heavy boots, carrying a whip and pistol, and for her blond hair, blue eyes, and ideal "angelic" appearance. This contrasted with her behavior, given her affinity for kicking and beating prisoners, walking around camp with two hungry dogs trained to kill, and generally inflicting pain upon anyone who committed the slightest offense. She used to have the camp doctor operate on prisoners without anesthetic and, according to Dr. Gisella Perl (the woman who performed an abortion for Grese on one occasion), enjoyed the"sight of this human suffering. Her tense body swung back and forth in a revealing, rhythmical motion. Her cheeks were flushed and her wide-open eyes had the rigid, staring look of complete sexual paroxysm."
In January 1945, Grese was transferred to Ravensbrück before being sent to Bergen-Belsen in March. At Bergen-Belsen, Grese's brutal behavior continued. She was said to have made women kneel for long periods of time, to hold large rocks over their heads, or to make them stand in the snow or rain for hours. Grese was captured by British soldiers in April 1945 and put on trial soon after. Grese never wavered from asserting that she was following orders and serving the state, even as she was sentenced to hang. Grese was hanged on December 13, 1945; at the age of 22, she was the youngest Nazi criminal to be executed.
see more on Irma Grese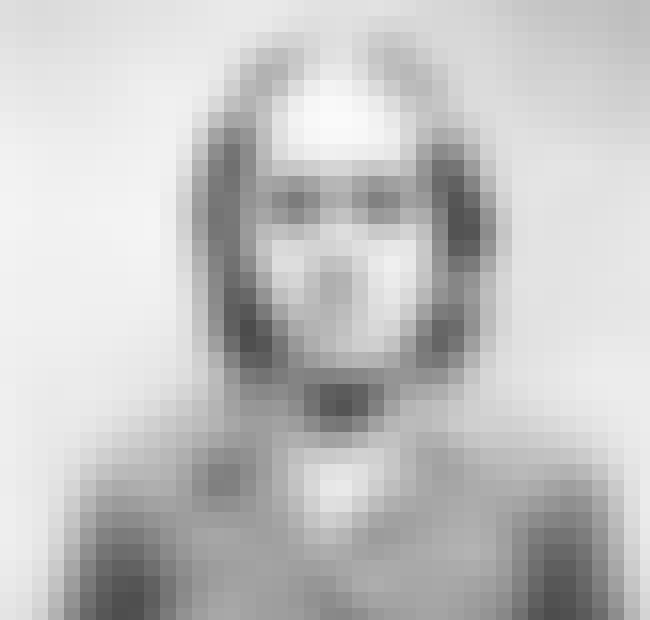 Herta Bothe did domestic work until she was in her early 20s. She then began training to be a nurse and, after working in a hospital for a time, was sent to Ravensbrück for training as a member of the Aufseherinnen. She spent, by her own testimony, less than two weeks at Ravensbrück before going to the Stutthof concentration camp near Danzig, Germany. As a guard at Stutthof, Bothe earned a reputation of being a sadist - she later acquired the nickname the "Sadist of Stutthof" - for her brutal treatment of prisoners in her charge.
Bothe was known for her brutality and she would often beat prisoners to death with a wooden stick for minor infractions. She once beat an 18-year-old prisoner for eating peelings from the kitchen. She also shot weak women as they carried heavy containers from the kitchen, but at at her trial, swore she never carried a gun. She also said she never struck any prisoners with anything but her hands.
After several months at Stutthof, Bothe went to Bromberg and then to Oranienburg before arriving at Bergen-Belsen in February of 1945. Bothe oversaw the female prisoners at Bergen-Belsen until the camp was liberated in April of that year. After Allies liberated the camps, Bothe helped them put bodies into mass graves and even complained that the task was hard on her back.
Bothe was put on trial for her crimes and sentenced to 10 years in prison. She was defiant throughout her trial, insisting that if she didn't do her job as a guard at the concentration camps, she would have been put into one herself. Bothe only served six years of her sentence and was released in 1951.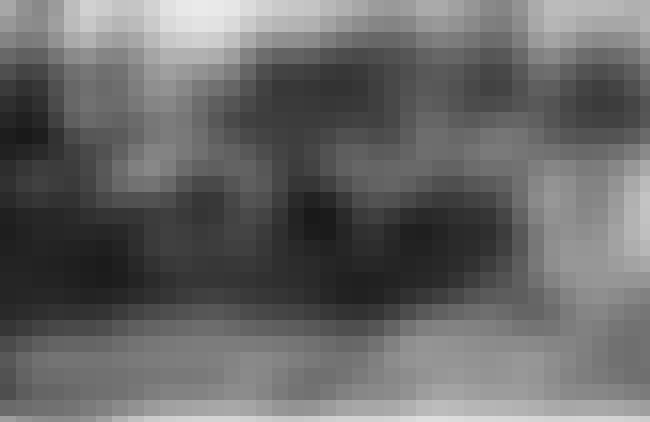 Greta Bösel, a trained nurse who joined the Nazi party in 1939, worked as one of the Aufseherinnen at Ravensbrück beginning in 1944. As the "work input overseer," Bösel was tasked with forming work crews and made the choice about who died and who lived when it came to female prisoners at the camp. She would determine whether a woman was to be sent directly to the gas chamber upon arrival or would be sent to work. She believed that if prisoners couldn't work, they didn't deserve to live.
Bösel was taken into custody at the end of the war and tried for murder, mistreatment, and her role in the selection process. She was convicted and hanged on May 2, 1947.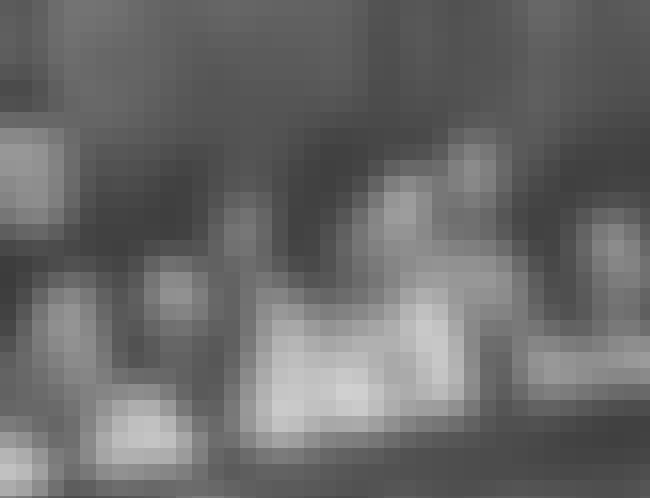 Wanda Klaff didn't become one of the Aufseherinnen until 1944 but she was no less devoted to her duties. As a former worker in a jam factory, Klaff was sent to Stutthoff Concentration Camp where she was in charge of female work groups. After the war, Klaff was arrested and put on trial, during which she told the court "I am very intelligent and very devoted to my work in the camps. I struck at least two prisoners every day."
At trial, Klaff and her fellow defendants - there were five female guards on trial along with male members of the SS - smiled and joked, perhaps thinking they would receive a lighter sentence on account of their sex. They didn't. Klaff and the other female guards were executed by hanging in 1946.