Feminism

The Best Female Reboots Of Men-Led Movies

53 votes
19 voters
9 items
List Rules Only remakes of movies that had a predominantly male cast.
Imagine a movie world with a female James Bond or Ethan Hunt? Although we're not quite there yet, gender swap remakes are nothing new. But, they are currently more popular than ever. Here are the best remakes with women.
Movies remade with a female cast are like taking an old formula and looking at it from a different angle. The films maintain all the charming characteristics of what made the source material so great, but they are able to add a fresh perspective. Ocean's Eight is just as fun, smart, and twisty-turny as the original Ocean's 11 (and the Steven Soderbergh remakes); however the female cast breathes new life into the standard heist drama.
From fighting ghosts to stealing jewels to racing love bugs, this all female reboots list prove that the girls can have just as much fun as the boys. Which is your favorite? Vote up or down on the list below to determine the best female reboot movies. Also be sure to revisit this list as new and upcoming movies are being remade with a female cast.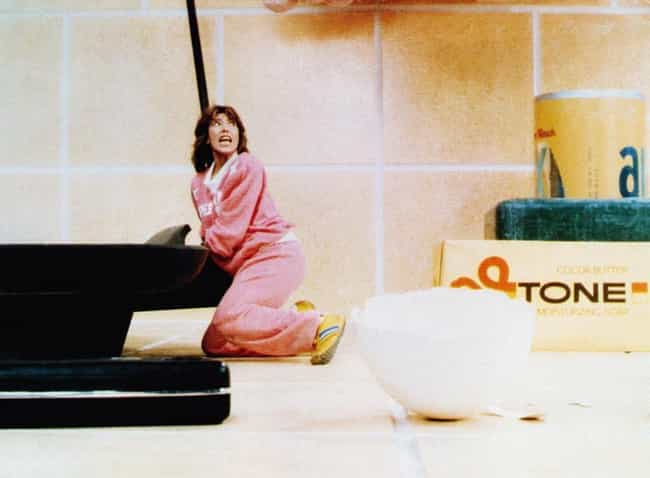 Original Film: The Incredible Shrinking Man (1957)
Male Cast: Grant Williams, Paul Langton, Raymond Bailey, William Schallert
The Incredible Shrinking Woman is a 1981 science fiction/comedy film directed by Joel Schumacher, written by Jane Wagner and starring Lily Tomlin, Charles Grodin, Ned Beatty, John Glover and Elizabeth Wilson. This film is a take-off on the 1957 science fiction classic film The Incredible Shrinking Man, and credited as based on Richard Matheson's 1956 novel, The Shrinking Man. The original music score was composed by Suzanne Ciani. The film was released in pan-and-scan on VHS by Universal on July 13, 1994. On November 4, 2009, an unmastered low-quality DVD release in 16:9 anamorphic widescreen was offered under the Universal Vault Series banner. ...more on Wikipedia
Actors: Lily Tomlin, Ned Beatty, Charles Grodin, Henry Gibson, Sally Kirkland, + more
Released: 1981
Directed by: Joel Schumacher

Is this a great remake?
see more on The Incredible Shrinking Woman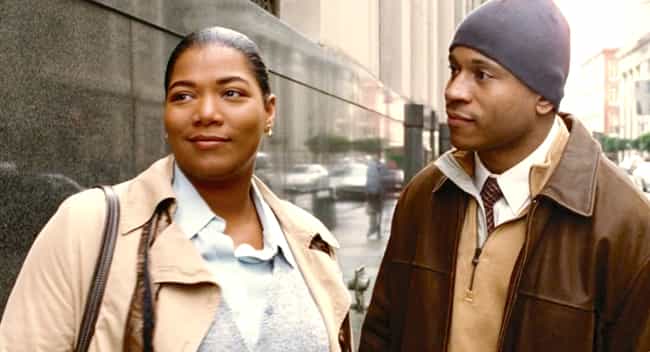 Original Film: Last Holiday (1950)
Male Cast: Alec Guiness, Bernard Lee, Sid James
Last Holiday is a 2006 American comedy film starring Queen Latifah and directed by Wayne Wang. Latifah plays a humble store assistant, Georgia, who is told that she has a rare brain condition, and only a few weeks to live. The screenplay by Jeffrey Price and Peter S. Seaman was loosely adapted from the 1950 UK film of the same name by J. B. Priestley. ...more on Wikipedia
Actors: Queen Latifah, LL Cool J, Alicia Witt, Smokey Robinson, Gérard Depardieu, + more
Released: 2006
Directed by: Wayne Wang

Is this a great remake?
see more on Last Holiday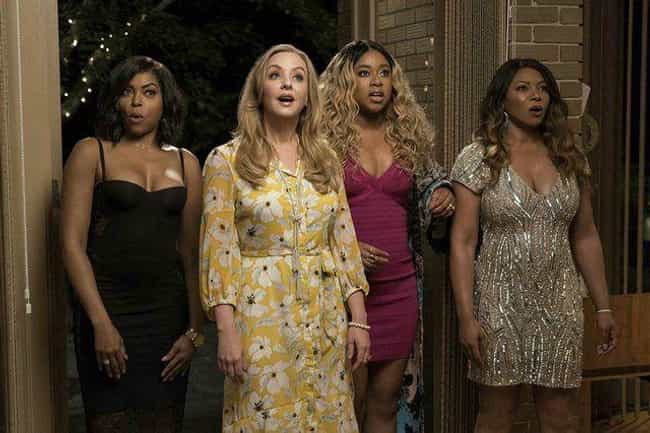 Original Film: What Women Want (2000)
Male Cast: Mel Gibson, Alan Alda, Mark Feuerstein
What Men Want is a 2019 romantic fantasy-comedy film directed by Adam Shankman. A woman (Taraji P. Henson) is boxed out by the male sports agents in her profession, but gains an unexpected edge over them when she develops the ability to hear their thoughts. ...more on Wikipedia
Actors: Taraji P. Henson, Wendi McLendon-Covey, Max Greenfield, Aldis Hodge, Phoebe Robinson, + more
Released: 2019
Directed by: Adam Shankman

Is this a great remake?
see more on What Men Want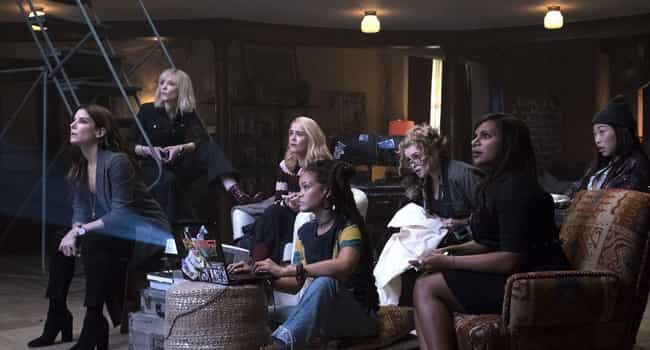 Original Film: Ocean's 11 (1960)
Male Cast: Frank Sinatra, Dean Martin, Sammy Davis Jr., Joey Bishop
Ocean's Eight is a 2018 American heist comedy film directed by Gary Ross. Danny Ocean's estranged sister Debbie (Sandra Bullock) attempts to pull off the heist of the century at New York City's star-studded annual Met Gala with the perfect crew. ...more on Wikipedia
Actors: Sandra Bullock, Cate Blanchett, Helena Bonham Carter, James Corden, Anne Hathaway, + more
Released: 2018
Directed by: Gary Ross

Is this a great remake?
see more on Ocean's 8