Airplanes

Fiat Airplanes and Aircrafts

List of all Fiat airplanes and aircraft types, with images, specs, and other information. These active and retired Fiat planes are listed in alphabetical order, but if you're looking for a particular aircraft you can look for it using the "search" bar. The Fiat aircrafts on this list include all planes, jets, helicopters, and other flying vehicles ever made by Fiat. Unless you're an aviation expert you probably can't think of every aircraft made by Fiat, so use this list to find a few popular Fiat planes and helicopters that have been used a lot in the course of history.
Aircraft here include everything from Fiat CR.32 to Fiat G.55.
This list answers the question, "What aircrafts are made by Fiat?
The Fiat Model 7002 was a 1960s Italian general-purpose helicopter with a tip jet driven rotor built by Fiat Aviazione. Only one aircraft was built. ...more on Wikipedia
Manufacturer: Fiat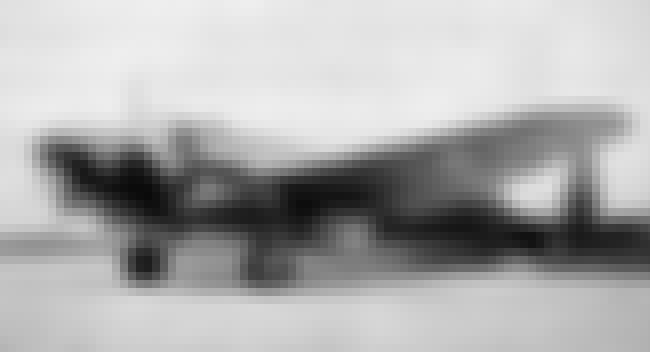 The Fiat BR.20 Cicogna was a low-wing twin-engine medium bomber produced from the mid-1930s until the end of World War II by the Turin firm. When it entered service in 1936 it was the first all-metal Italian bomber and it was regarded as one of the most modern medium bomber of the world. It had its baptism of fire in summer 1937, with Aviazione Legionaria, during the Spanish Civil War, when it formed the backbone of Nationalist bombing operations along with the Heinkel He 111. It was then used successfully by the Japanese during the Second Sino-Japanese War. When Italy entered war in 1940, the BR.20 was the standard medium bomber of Regia Aeronautica but it was already showing its age. By ...more on Wikipedia
Type: Bomber
Manufacturer: Fiat
Length (m): 16.68
Wingspan (m): 21.56
Maiden Flight: Feb 10 1936
see more on Fiat BR.20
The Fiat BRG was an Italian heavy bomber prototype built by Fiat for the Italian Air Force. The BRG was a three-engine strut-braced high-wing monoplane. It had a deep slab-sided fuselage with one engine in the nose and two strut-mounted engines between the upper wing and a short stub wing attached to the lower fuselage. The BRG had a single fin and rudder and a wide-track landing gear. The pilot and co-pilot had a cabin forward of the wing leading edge. The aircraft was fitted with four machine guns, located in an open dorsal cockpit and a ventral tunnel. After testing in 1931 the prototype BRG was attached to 62 Squadriglia SPB, an experimental heavy bomber squadron. ...more on Wikipedia
Manufacturer: Fiat
The Fiat CR.1 was an Italian biplane fighter aircraft of the 1920s. Of wood and fabric construction, it was designed by Celestino Rosatelli, from whom it gained the 'CR' designation. Its most distinctive feature was that as an "inverted sesquiplane" the lower wings were longer than the upper ones. ...more on Wikipedia
Type: Fighter aircraft
Manufacturer: Fiat
Length (m): 6.25
Wingspan (m): 8.94
see more on Fiat CR.1