Fictional Characters
Characters Whose Heights You Were Totally Wrong About

Updated September 18, 2019
11.8k votes
2.3k voters
295.4k views
19 items
List Rules Vote up the characters whose height you Googled to confirm.
The height of a fictional character is something that casual readers and viewers rarely think about. But if you think about it, height is really integral to understanding the story. After all, how tall a person is dramatically changes how that person views the world (no pun intended) and so a fan's idea of a character's height will invariably affect how they view said character's perspective. The story of a 5'3" protagonist (like Wolverine) is just not the same as the story of someone who could play professional basketball (like Hodor).
The age of data collection and fandom sites has ensured that there is a deluge of information available on the vital statistics of various fictional universes. Occasionally, there are some nuggets of data that can shift how you think about a story. When you see the heights of these fictional charactes, you'll never look at that character the same ever again. Whether it's a rough and tough mutant who's way too short, or a terrifyingly tall dinosaur-tyrant, these minute details change everything.
back to page 1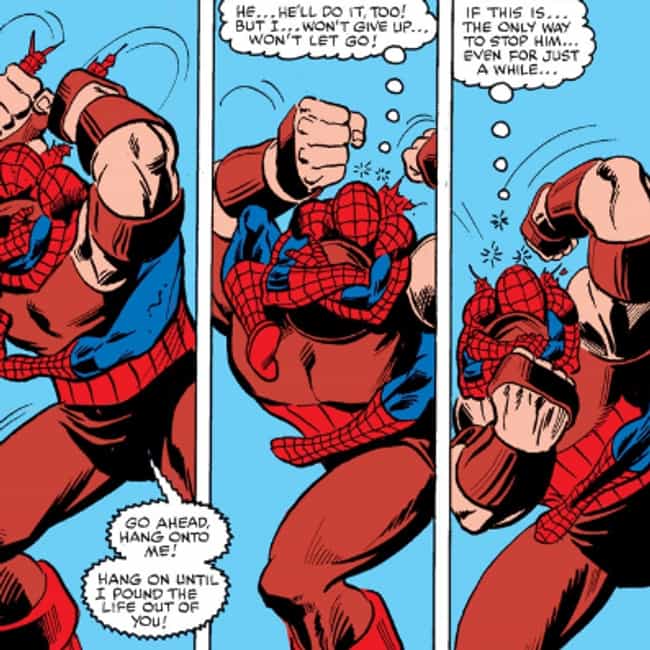 The Juggernaut is known for being unstoppable, and his name is synonymous with gigantic monstrosities. Everyone, then, would expect him to be pretty tall. Like seven feet tall? Eight?
Try 9'5". Nine feet and five inches. Are you kidding?
The physics of most of the X-Men engaging the Juggernaut in hand-to-hand combat just doesn't make sense. The depictions of Juggernaut with Spider-Man hanging off the back of his head are probably the most accurate, but they still don't really convey his girth. He's nearly twice the height of Wolverine, and makes Colossus look like a shrimp. It must cost a fortune to get those red spandex suits tailored.
We know this character's height due to internal drawing guidelines, several series of trading cards, and fan guides published by Marvel.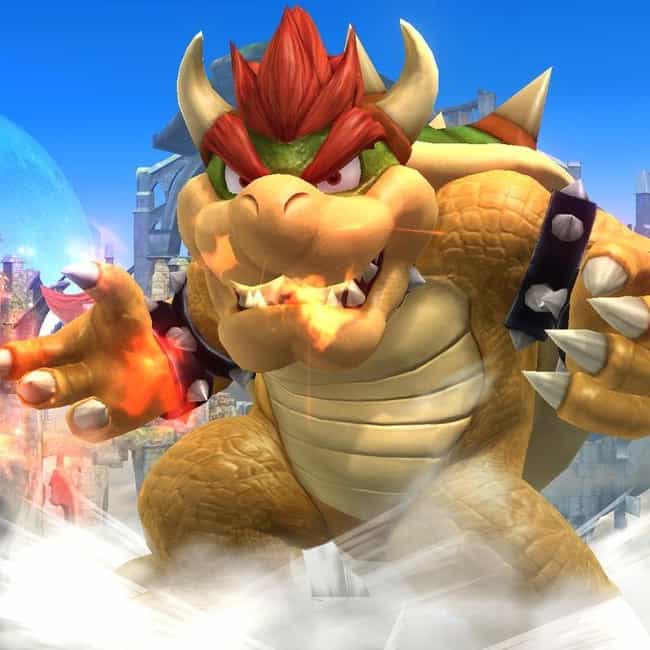 Bowser is a dinosaur (dinosaurs were often, like, super big if you didn't know), so learning of Bowser's extreme height isn't the most shocking revelation in the history of revelations (that would probably be the Book of Revelations).
That being said, contrasting Bowser's terrifying 8'7" frame with the well-under five foot stature of rival Mario gives a brand new context to their showdowns. Mario really deserves Peach's love after battling a lizard tyrant that's almost twice as tall as he is. It also makes Bowser's constant defeats at the hand of Mario all the more embarrassing.
We know this character's height thanks to his participation in Super Smash Bros., where he can be compared directly to characters from other franchises.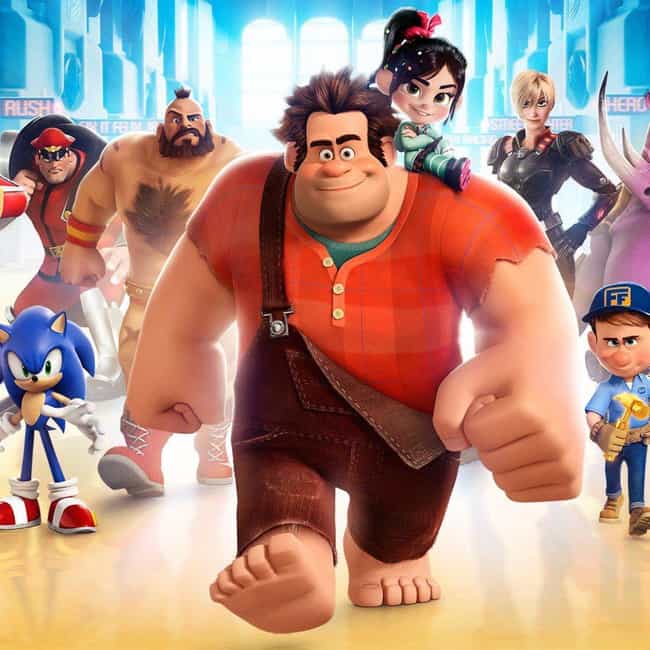 Wreck-It Ralph is the protagonist of a movie by the same name, but serves as the antagonist of the in-movie video game he's originally from. Ralph is obviously a sort of Donkey Kong analogue, but he's actually taller than any ape that currently walks the Earth. Wreck-It Ralph is apparently a ridiculous nine feet tall, meaning one of the many things he undoubtedly wrecked is his parents' clothing budget.
We know this character's terrifying height thanks to some promotional material.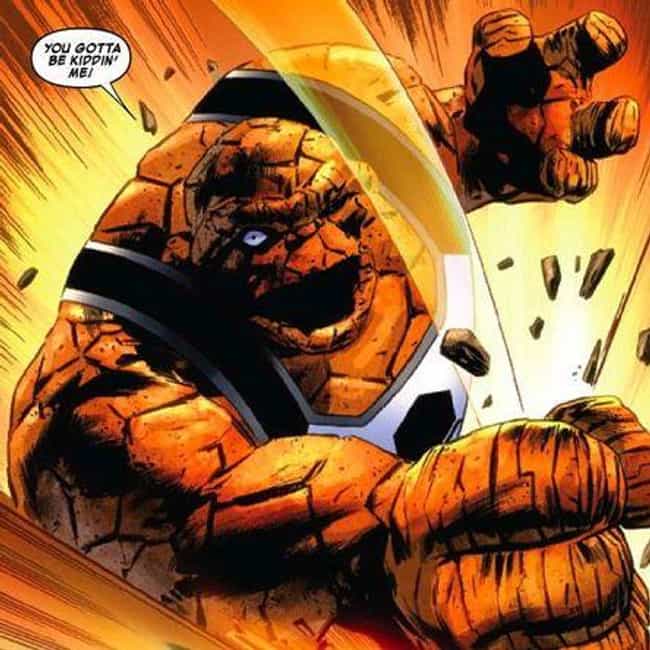 The Fantastic Four may not be at the height of their fame, thanks to some less-than-stellar box office performances, but their name still carries weight among comic book fans. That's doubly true of their most popular member, the ever-lovin' blue-eyed Thing.
Ben "It's Clobberin' Time" Grimm is a lovable behemoth who has gone toe-to-toe with the Hulk (among other monsters). It's surprising, then, to learn that he's only six feet tall. In terms of height, he's just an average-sized guy, which doesn't rely jive with the sorts of opponents he normally takes on.
We know this character's height due to internal drawing guidelines, several series of trading cards, and fan guides published by Marvel.