Graveyard Shift
Fictional Metal Bands That Are More Metal Than Real Metal Bands

Updated January 10, 2020
493 votes
107 voters
2.1k views
15 items
List Rules Vote up the fictional metal bands that are more authentic than real rockers.
Metal bands, from their logos to their song titles to their growling vocals and over-the-top stage presence, are all about presentation. Therefore, it makes sense that fictional metal bands have been featured prominently in all kinds of media, from movies and books to TV shows, video games, comic books, and more.
Freed from the dull confines of reality, sometimes these less-than-real metal bands are actually a lot more metal than their real-life counterparts.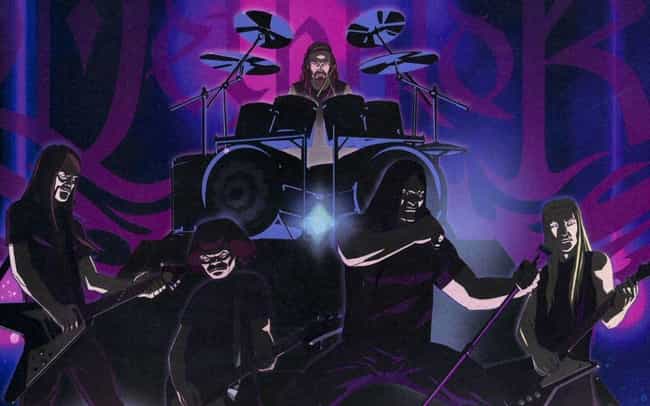 Where They're From: Metalocalypse
Who Is In The Band: Nathan Explosion, William Murderface, Skwisgaar Skwigelf, Toki Wartooth, and Pickles are all the members of Dethklok. The cartoon band also has a real-life counterpart that tours with bands like ...And You Will Know Us by the Trail of Dead, Soilent Green, and Chimaira. The touring version of Dethklok includes Metalocalypse creator Brendon Small, guitarist Mike Keneally, bassist Bryan Beller, and Gene Hoglan on drums.
Signature Song: "Bloodlines"
Most Metal Moment: Pretty much everything Dethklok does is ridiculously, cartoonishly metal, but perhaps their most metal quality is that concertgoers are required to sign "pain waivers" prior to their shows.

Are they masterfully metal?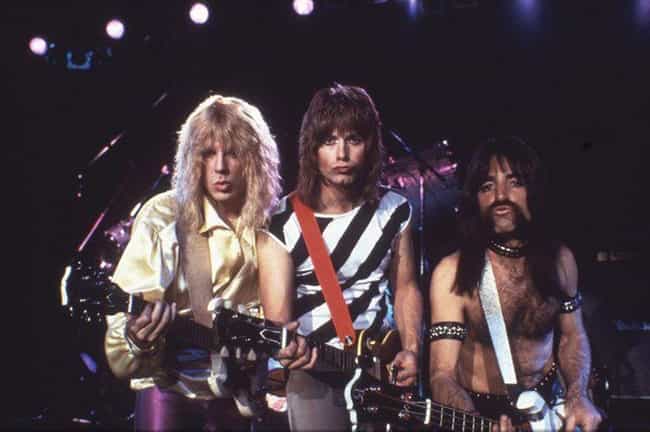 Where They're From: Made famous by the mockumentary This Is Spinal Tap, "one of England's loudest bands" originally appeared on an ABC sketch comedy series called The TV Show.
Who Is In The Band: Nigel Tufnel (Christopher Guest) and David St. Hubbins (Michael McKean) are on vocals and guitar. Derek Smalls (Harry Shearer) is on bass, Viv Savage (David Kaff) is on keyboards, and drummer Mick Shrimpton (R.J. Parnell) meets an unfortunate end on stage.
Signature Song: "Sex Farm"
Most Metal Moment: The band cranks their amps up to 11, as Nigel Tufnel explains the value of such a metal move.

Are they masterfully metal?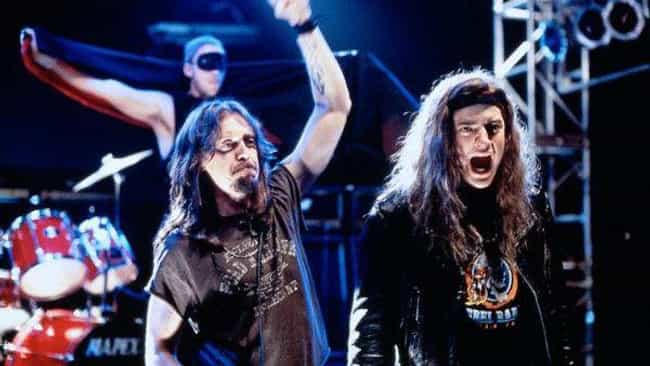 Where They're From: Airheads (1994)
Who Is In The Band: Chazz (Brendan Fraser), Rex (Steve Buscemi), and Pip (Adam Sandler) perform in this band.
Signature Song: "Degenerated"
Most Metal Moment: When the DJ at the local radio station refuses to play their demo tape, the Lone Rangers hold everyone at the station hostage with plastic side arms. Later, they are seen performing behind bars and their first album, Live in Prison, goes triple platinum.

Are they masterfully metal?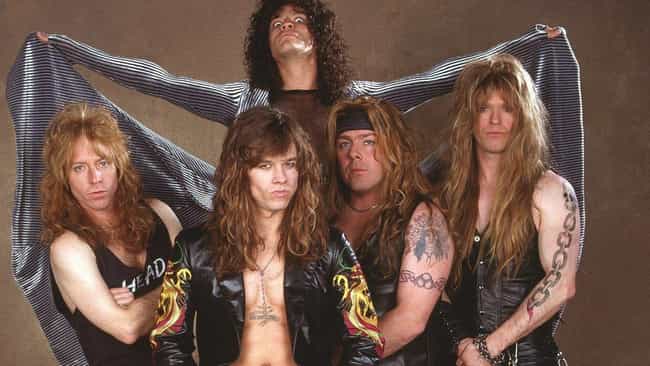 Where They're From: Rock Star (2001)
Who Is In The Band: Bobby Beers (Jason Flemyng), Kirk Cuddy (Dominic West), Ghode (Zakk Wylde), A.C. (Jason Bonham), and Jörgen (Jeff Pilson) make up this rocking crew. Over the course of the film, Beers is replaced by Chris "Izzy" Cole (Mark Wahlberg) on lead vocals.
Signature Song: "Blood Pollution"
Most Metal Moment: The plot of Rock Star is actually loosely based on the real-life story of Tim "Ripper" Owens, who was singing in a Judas Priest tribute band called British Steel when he was approached to replace original Judas Priest vocalist Rob Halford.

Are they masterfully metal?