Entertainment
Onscreen Relatives Who Look the Least Alike

12.2k votes
1.7k voters
140.2k views
18 items
List Rules Vote up the pairs who you think are the least believable relatives.
Movies and TV shows would be nothing without the actors who inhabit our favorite characters - but sometimes Hollywood tries to trick us, casting related people who don't look alike at all. Movies sisters and movie brothers often have next to zero familial resemblance, making the film slightly less believable.
Finding the right person for the right role is never an immediate decision; it's a process that takes a great deal of time, and is undertaking by highly trained casting directors who have spent a career developing an eye for this sort of thing. Casting director generally try their best but sometimes their best efforts fall short, and we are left with characters that simply don't look like they are related at all.
Tina Fey and Amy Poehler's movie
Sisters
, while hilarious, continues the practice of hiring actors who don't look alike to portray siblings. But this isn't the only time Hollywood
actors and actresses
from both film and television who have been cast as brothers, sisters, fathers, or mothers, despite the fact that they don't really resemble each other. Far from it. Vote up the movies siblings below that you think are the most jarring and distracting from their films on the whole.
Danny DeVito and Arnold Schwarzenegger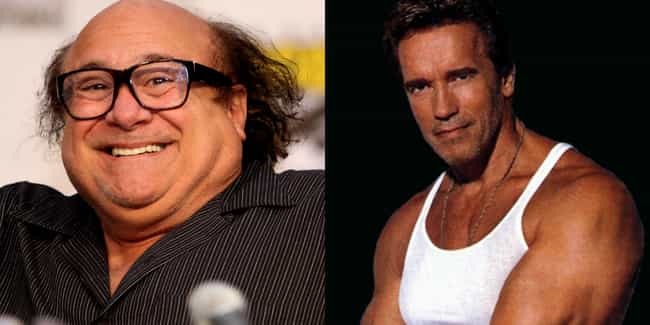 Movie
:
Twins
Relationship
: Twin brothers
The entire film is predicated on the notion that these two men are supposed to be physical opposites. Despite that premise, it's still a bit hard to swallow that they even remotely share genetics.

Is there no resemblance?
Will Ferrell and Adam Scott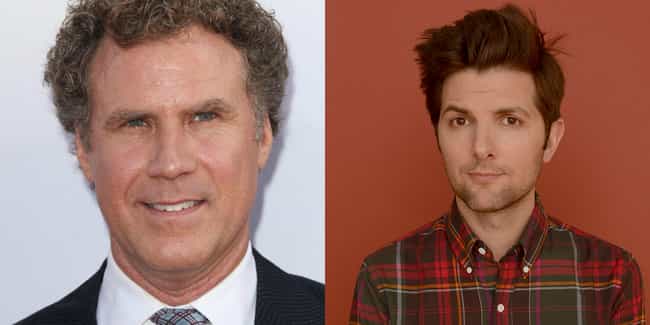 Movie
:
Step Brothers
Relationship
: Brothers
While Will Ferrell has blonde, curly hair and blue eyes, Adam Scott has the exact opposite with straight brown hair and brown eyes. There's also the matter of Ferrell being a full six inches taller than Scott.

Is there no resemblance?
Jessica Alba and Chris Evans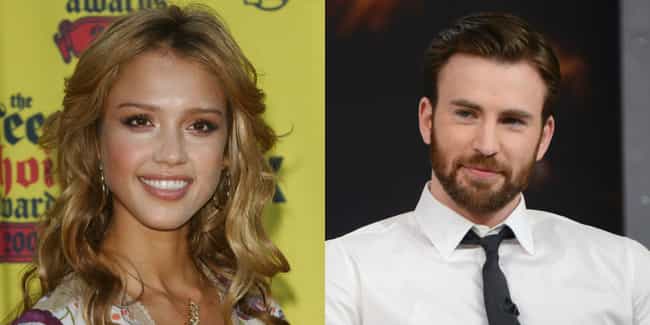 Movie
:
Fantastic Four
Relationship
: Siblings
Despite both of them being gorgeous human beings, Jessica Alba and Chris Evans don't look that much alike, which meant audiences constantly had to be reminded that they were playing siblings in 2005's
Fantastic Four
and its 2007 sequel,
Fantastic Four: Rise of the Silver Surfer
.

Is there no resemblance?
Laura Linney and Mark Ruffalo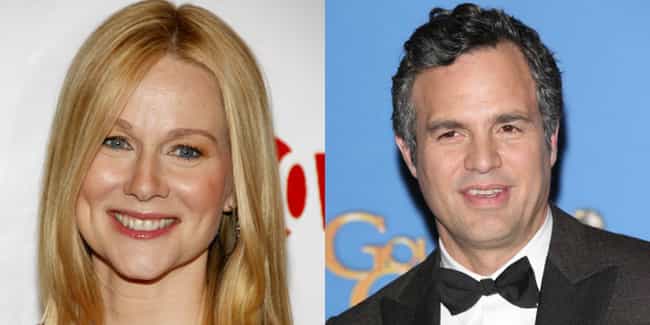 Movie: You Can Count on Me
Relationship: Siblings
Laura Linney has incredibly light features that reflect her Northern European ancestry (Irish, Scottish, German), while Ruffalo has considerably darker skin and hair which reflects his Italian and French-Canadian heritage.

Is there no resemblance?