True Stories
These Fidget Spinner Horror Stories May Sound Like A Joke, But They're 100% Real

You have probably seen these little spinning nuggets of fun, and chances are, you probably own one. Fidget spinners are addicting, easy to use, and perfectly weighted to give you that satisfying feeling you so desperately need during just about anything! From focusing in class to watching TV, there's an odd contentment in twirling this weird toy. But is it all too good to be true? Are fidget spinners dangerous?
Fidget spinners may not be scary like those creepy talking toys, but they definitely have the potential to draw blood. As of August 2017, the world hasn't seen any reports of fidget spinner deaths yet, but they have caused some pretty crazy ER visits. You can't help but wonder, are fidget spinners safe with these new designs boasting matches and razor blades (yes, razor blades - who wouldn't want razor blades on their fidget spinners)? You may be curious about what these fidget spinner injuries look like. Well, look no further! Compiled here are the absolute worst fidget spinner horror stories. They are fully loaded with cuts, bruises, realllly bad stomach aches, stitches, and surgeries. Read below to hear the gruesome tales.
Child Nearly Loses Eye From Fidget Spinner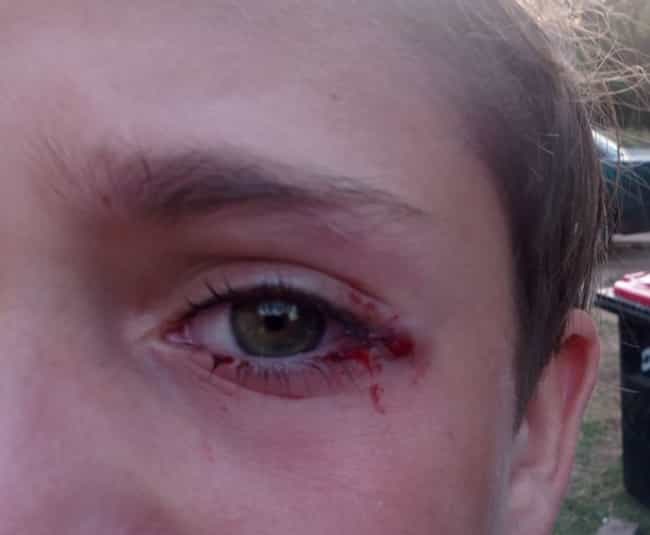 This story smells a lot like Jean Shepherd's 1983 film, A Christmas Story, when little Ralphie is denied the new Red Ryder Air Rifle for Christmas because he'll shoot his eye out. Here, 11-year-old Isaac from Shepparton (a city in Victoria, Australia) can no longer have his fidget spinner after sustaining a serious injury. The young boy was throwing the fidget spinner up into the air in May 2017 and missed the mark, causing the toy to damage the corner of his eye.
"It came down and clipped the corner of his eye and crunch," his mother told Kidspot. "He was very lucky not to lose his eyesight, let alone his eyeball." The spinner caught the corner of Isaac's eye where he now "suffers from scarring [...] which prevents him from seeing out of corner of his eye." Meanwhile, in the States, kids are sticking spinning fidget spinners in their eyes on purpose. Oh, the horror!
Fidget Spinner Explodes In Kid's Face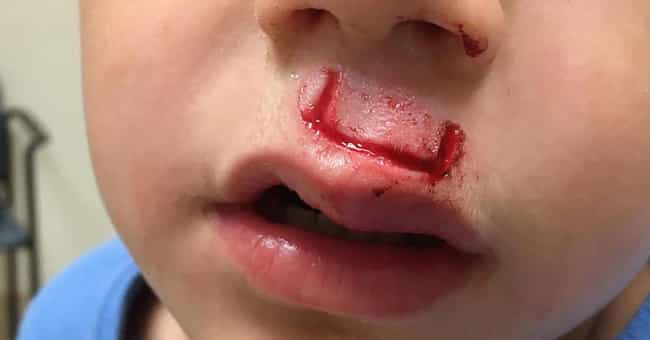 In this fidget spinner horror story, John Harris of Flowood, Mississippi, and his son, Ian, wanted to see just how fast they could get their fidget spinner to go. Using an air hose to spray compressed air across the toy (something they'd seen online), they tested the toy's durability and ended up in the emergency room.
The plastic on the toy had suddenly exploded, causing a piece to hit little Ian in the face. After rushing Ian to the hospital, he was given 30 stitches to put his upper lip back together again. In a Facebook post dated June 14, 2017, Harris shared his story as a warning for all parents - fidget spinners can be dangerous.
Fidget Spinner Bursts Into Flames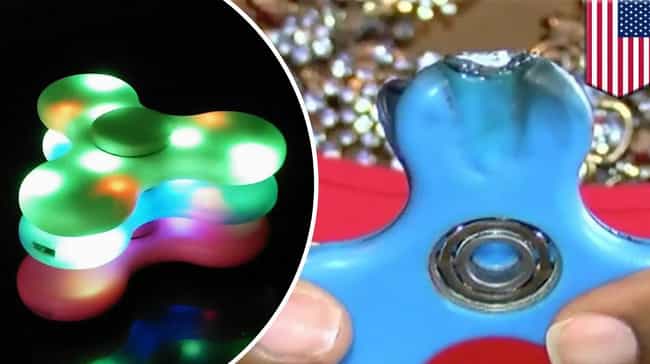 This fidget spinner didn't start smoking - it just burst into flames. At least, that's what Kimberly Allums claims her son told her. During the last week of June, the family was just about to leave the house when her son noticed the toy was burning on their rug. This particular fidget spinner model plays music through Bluetooth. It had only been charging for 45 minutes before it caught on fire. "He noticed that it burst into flames," says Allums. "He just started screaming. I was downstairs and all I heard was, 'Fire, fire,' and the fidget spinner had literally, it was smoking, it was in flames."
Allums's son used a nearby sink to put the fire out. The fire department was not called, but it could have been much worse as the family was just "five to ten minutes from leaving the house for the day before this happened," says Allums.
Fidget Spinner Cracks Child's Tooth - Causes $2,000 Worth Of Damage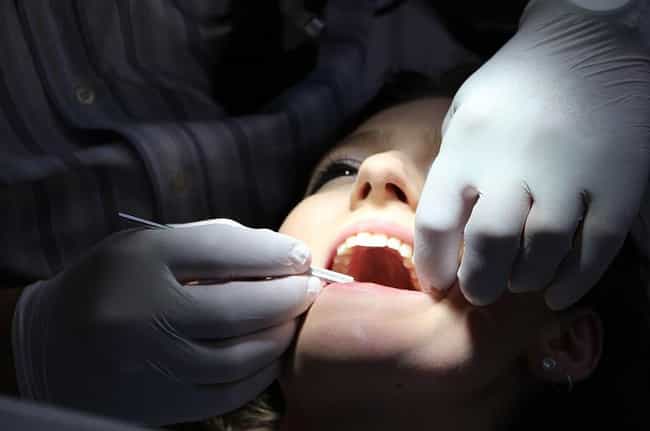 Nine-year-old Alexa Sleight of Syracuse, New York, chipped her tooth in May 2017 on her favorite fidget spinner. Michelle, Alexa's mother, told Syracuse reporters that she was behind the wheel when all of a sudden, she heard Alexa scream, "My tooth!" When she turned around, Alexa was holding a piece of her tooth, which she then handed to her mother.
Sleight hopes her story will help parents understand the dangers of fidget spinners. These little things can cause a lot of damage and cost a lot of money. Her daughter had to see an endodontist for a root canal and a possible cap, all of which costs roughly over $2,000.