Romantic Movies
Fifty Shades Darker Movie Quotes

January 28, 2017
83 votes
50 voters
2.1k views
7 items
List Rules Vote for your favorite Fifty Shades Darker movie quotes!
Fifty Shades Darker movie quotes help tell the story in the second film in the Fifty Shades erotic romance series. Based on the book of the same name written by E. L. James, the sequel was adapted into a screenplay by Niall Leonard and directed by James Foley. Fifty Shades Darker opened theatrically in the United States on February 10, 2017.
In Fifty Shades Darker, Anastasia (Dakota Johnson) is doing her best to get over with her breakup with former lover Christian Grey (Jamie Dornan). But this all changes when she runs into Christian at an art gallery and he begs her to take him back. Anastasia initially agrees to have dinner with him, but nothing more, only to later agree to rekindling their relationship on her terms, no secrets included.
Anastasia and Christian find themselves very happy together again and resume their passionate on-screen lovemaking. This happiness, however, hits a rough patch when others seem to want to end their relationship. Between Jack (Eric Johnson) telling Anastasia about Christian's reputation, Elena (Kim Basinger) vowing to Anastasia that Christian will never change his ways and Leila (Bella Heathcote) seemingly and potentially violently stalking the couple, Anastasia and Christian's idea of living happily ever after is far from simple.
Fifty Shades Darker movie quotes provide the dialogue for the film as it opened alongside others including The LEGO Batman Movie, The Comedian, The Space Between Us, and A Dog's Purpose.
Christian: What do you want, Anastasia?
Anastasia: This time, no rules, no punishments and no more secrets.
As Christian and Anastasia discuss getting back together, Christian asks her what she wants in the rekindled relationship. Unlike before, this time Anastasia wants things to be different.
Should this be higher or lower?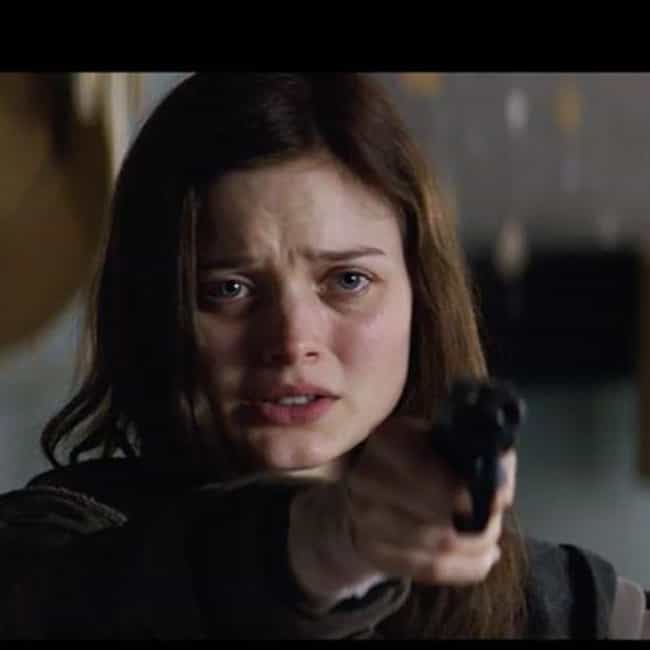 Leila: Tell me what you have that I don't.
Anastasia is surprised by Leila, the girl who has been following her and Christian, in her apartment. Leila is holding a gun and appears pretty upset, which makes this a dangerous situation for all.
Should this be higher or lower?
Christian: Anastasia, I want you back. I'm not very good at this. I've never wanted to try again. Have dinner with me.
Anastasia: Okay, I'd love dinner with you, because I'm hungry but we are only talking and that is it.
When Christian approaches Anastasia in these Fifty Shades Darker movie quotes, he explains that he wants to rekindle their romance. Anastasia agrees to have dinner with him, but makes it clear that she's not taking him back, at least not immediately.
Should this be higher or lower?
Kate: Are you happy?
Anastasia: I've never been happier.
Having gotten back together with the studly Christian Grey, Anastasia gushes to friend Kate about her happiness. Anastasia feels on top of the world, at least at that moment.
Should this be higher or lower?