Entertainment
Your Favorite Movie Casts, Reunited

Updated December 18, 2019
13.4M views
56 items
How can you tell when a movie is truly great? Likely when the actors finish the film, and you just want to see them back together as if they were a real family or really close friends. You want to check in with them over the years to see if the celebs are still hanging out, keeping their signature looks, and saying the same catchphrases. ("Inconceivable!")
Well, thank goodness for three things: Entertainment Weekly, Good Morning America, and social media. Because without them, we may never see these film cast reunions. Each year, Entertainment Weekly puts together a reunion issue, which Good Morning America usually covers on air. And for the ones that slip through the cracks - sometimes they just get together, hang out, and post their reunions themselves on Instagram and Twitter.
This list has some of your favorite classics from The Goonies and The Way We Were to Forrest Gump and Clueless. Granted, there's usually at least one person who opts out of the reunion photo op, but who needs Joe Pesci when you've got Goodfellas like Ray Liotta, Robert DeNiro, and Lorraine Bracco. Check out this list of movie cast reunions to see pictures of some of your favorite movie casts back together again years later. Reunited and it feels so good.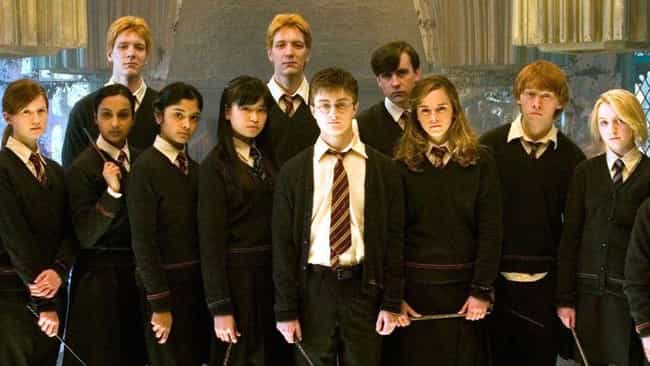 Beginning in 2001, the film adaptation of J.K. Rowling's wildly popular Harry Potter series would develop a massive fan following all its own. Consisting of eight films and culminating in 2011's Harry Potter and the Deathly Hallows – Part 2, the franchise turned its young leads into international stars.
The Harry Potter franchise has even led to a successful prequel series starring Eddie Redmayne, Fantastic Beasts and Where to Find Them.
Actors: Emma Watson, Robert Pattinson, Daniel Radcliffe, Gary Oldman, Helena Bonham Carter, + more
Released: 2007
Directed by: David Yates
In December 2019, several members of the Harry Potter cast came together for a partial Hogwarts reunion. Tom Felton, Emma Watson, Evanna Lynch, Bonnie Wright, and Matthew Lewis all posed for the pic, with Felton writing on his Instagram, "Seasons greetings from my school mates. [Matthew Lewis] & I mid debate x #gryfindorVSslytherin"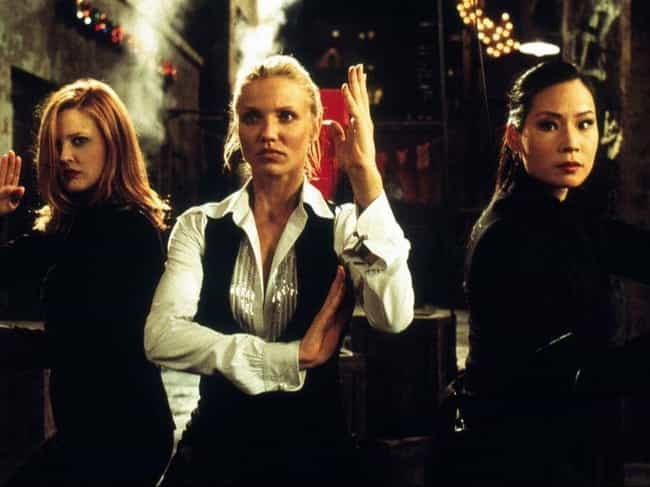 This 2000's hit follows three female detectives as they unravel the dubious plan of mastermind who seeks to invade people's privacy. The women are experts of disguise, espionage, and martial arts and operate under the influence of a mysterious boss.
Charlie's Angels is a remake of the 1970s original, and though it received mixed reviews, it holds up a cult classic in the mainstay media.
Actors: Cameron Diaz, Drew Barrymore, Lucy Liu, Bill Murray, Tim Curry, + more
Released: 2000
Directed by: Joseph McGinty Nichol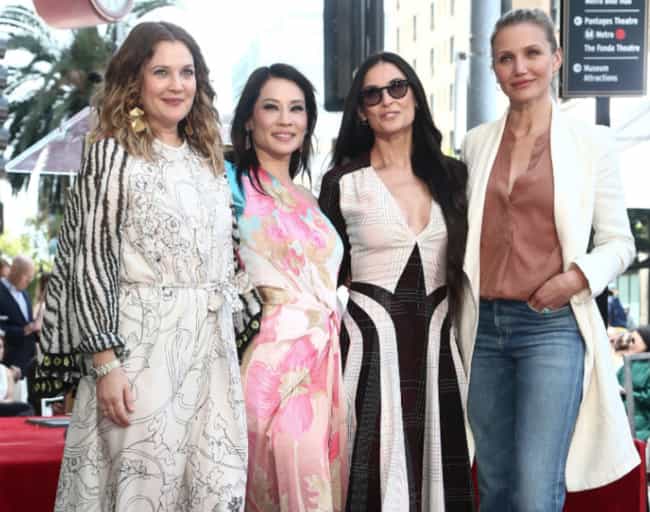 On May 1, 2019, Lucy Liu was granted a Hollywood star on the Hollywood Walk of Fame. During the ceremony, Charlie's Angels co-stars Cameron Diaz and Drew Barrymore showed up in support of Liu. Demi Moore, who appeared alongside the trio in the 2003 followup, Charlie's Angels - Full Throttle, also came to support Liu. In her speech, Moore said:
I could see [Liu] was in fact, as I had heard, a bad*ss with brains. Then the better I got to know her I realized she wasn't just about a bad*ss with brains, she was a bad*ss with brains, a beautiful heart with a deep loving soul, and a good sense of humor.
Liu herself gushed, "My dear Angels. It's a 20 year reunion. Twenty years ago, we were an elite crime fighting team and now look at us!"