Then And Now

Your Favorite Movie Casts, Reunited

How can you tell when a movie is truly great? When the actors finish the film, and you just want to see them back together as if they were a real family or really friends! You want to check in with them over the years to see if they're still hanging out, keeping their signature looks, and saying the same catch phrases. ("Inconceivable!")
Well, thank God for three things: Entertainment Weekly, Good Morning America, and social media. Because without them, we may never see these film cast reunions! Each year, Entertainment Weekly puts together a reunion issue, which Good Morning America usually covers on air. And for the ones that slip through the cracks - sometimes they just get together, hang out, and post their reunions themselves on Instagram!
This list has some of your favorite classics from The Goonies and The Way We Were to Forrest Gump and Clueless. Granted, there's usually at least one person who opts out of the reunion photo op, but who needs Joe Pesci when you've got Goodfellas like Ray Liotta, Robert DeNiro and Lorraine Bracco?! Check out this list of movie cast reunions to see pictures of some of your favorite movie casts now! Reunited and it feels so good!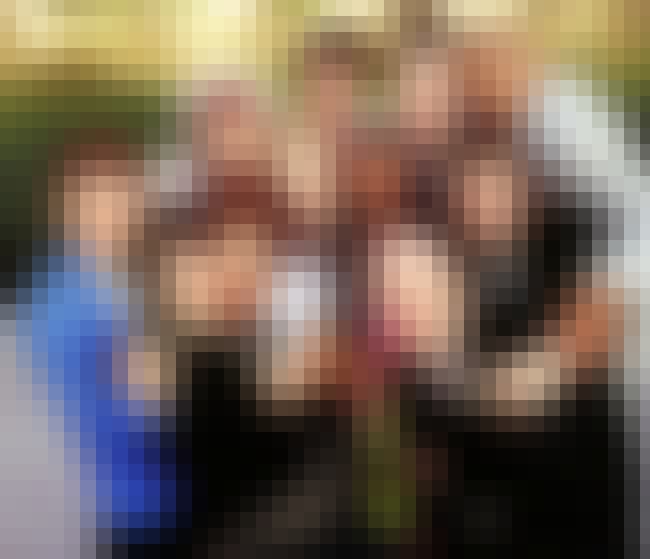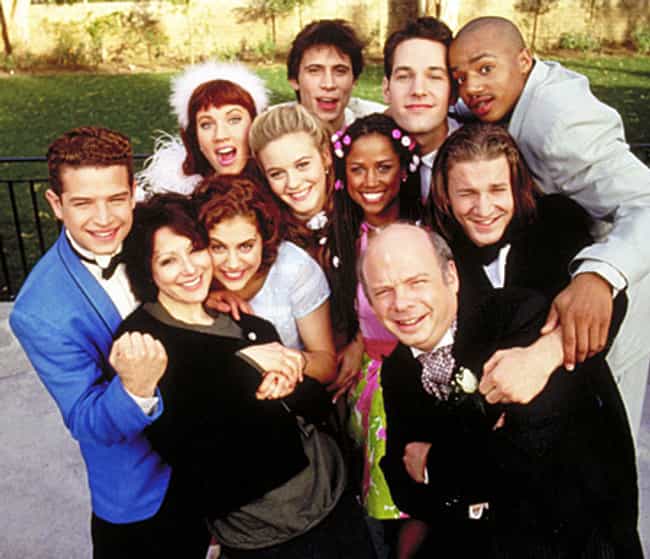 As if this movie would ever not stand the test of time! Starring Alicia Silverstone as Cher in this modern re-telling of Jane Austen's Emma, the 1996 movie Clueless defined a generation of valley boys and girls who were richer, snottier, and better looking than the rest of us.
Yet it still found in a place in our hearts.
Actors: Alicia Silverstone, Brittany Murphy, Paul Rudd, Stacey Dash, Wallace Shawn, + more
Initial Release: 1995
Directed by: Amy Heckerling
Also Ranked
#10 on The Greatest Chick Flicks Ever Made
#42 on 'Old' Movies Every Young Person Needs To Watch In Their Lifetime
#4 on The Best Movies for Young Girls
#4 on The Best Teen Romance Movies
see more on Clueless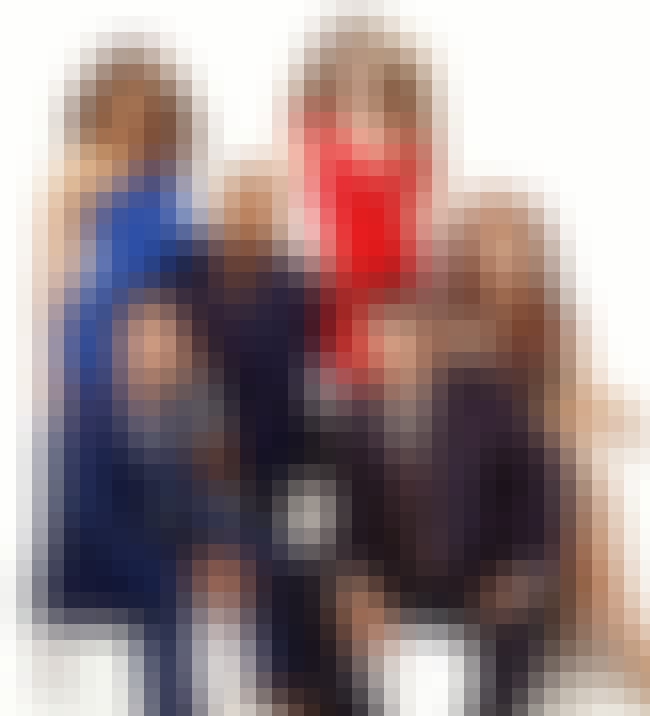 In 2012, the cast reunited for an Entertainment Weekly Reunion story, exciting the inner spoiled princess in all of us. Though Paul Rudd and Jeremy Sisto were also included (just not pictured on the cover), there was one person missing - Brittany Murphy (who played Tai) passed three years earlier.
In 2019, Alicia Silverstone, Paul Rudd, Breckin Meyer, and Donald Faison reunited for a panel at the Chicago Comic and Entertainment Expo. They paid tribute to the Murphy and talked about the classic film with fans, claiming to have enjoyed each other's company later on social media.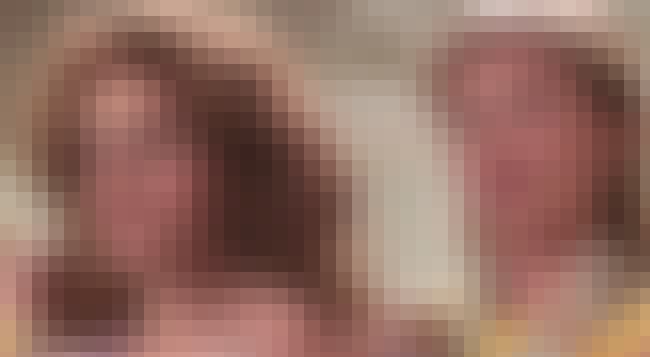 In 1997, Julia Roberts played a dismayed 28-year-old heartbreaker alongside Cameron Diaz, Rupert Everett, and Dermot Mulroney. When Michael (Mulroney) calls his old college sweetheart, Julianne (Roberts), to invite her to his wedding, she comes with a plan to break up the happy couple and claim Michael for herself.
Actors: Cameron Diaz, Julia Roberts, Paul Giamatti, Rupert Everett, Rachel Griffiths, + more
Initial Release: 1997
Directed by: P. J. Hogan
Also Ranked
#42 on The Greatest Chick Flicks Ever Made
#94 on The Funniest '90s Movies
#23 on The Greatest Date Movies of All Time
#37 on The Best Movies of 1997
see more on My Best Friend's Wedding
My Best Friend's Wedding - 2019
Entertainment Weekly brought Julia Roberts, Cameron Diaz, Rupert Everett, and Dermot Mulroney together for a special Romantic Comedy reunion in February 2019. Mulroney, now 55, said of his castmates, "I think about these guys every day. Because people bring up this movie every day for the last 22 years."