Entertainment
12 Major Films With So Many Development And On Set Disasters They Almost Didn't Happen

Updated August 26, 2017
472 votes
155 voters
14.8k views
12 items
List Rules Vote up the nightmare behind-the-scenes situations that would give you the most panic attacks.
The wheels came off things left and right in 2017, including highly anticipated films like Justice League and the Star Wars Han Solo origin story, which both experienced well-publicized production issues. While the conflicts of these projects may seem endemic to 2017, films that had production troubles are nothing new. Making a movie is a massive undertaking that exists in a violent vortex of egos, and the history of films with production issues goes back to the dawn of the medium and spans the entire globe.
In some instances, these nightmare productions tell the tales of films that almost didn't get made, or at least didn't make it all the way to completion, as was the case with Apocalypse Now. In other instances, the behind-the-scenes drama during production was a result of feuding between the director and the studio, or ego battles between actors and the production. In some cases, technology made life hell, as happened on the set of Jaws.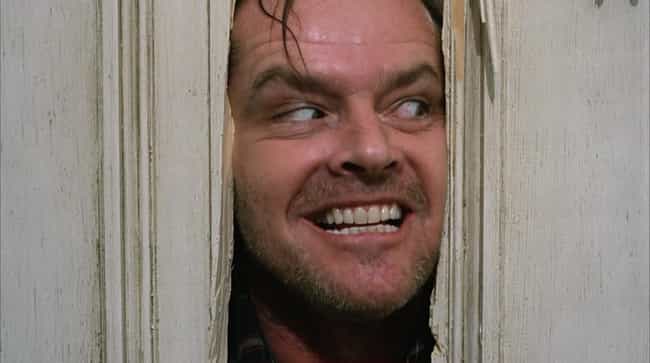 Known for his obsession with perfection, director Stanley Kubrick put actors Jack Nicholson and Shelly Duvall through one of the worst productions of their careers. Scenes were recorded over and over, one taking 140 takes for Kubrick to be satisfied with the results. Due to her character being in a constant state of distress and Kubrick continually demanding more of her, Shelly Duvall began losing her hair as filming neared its end.

Agree or disagree?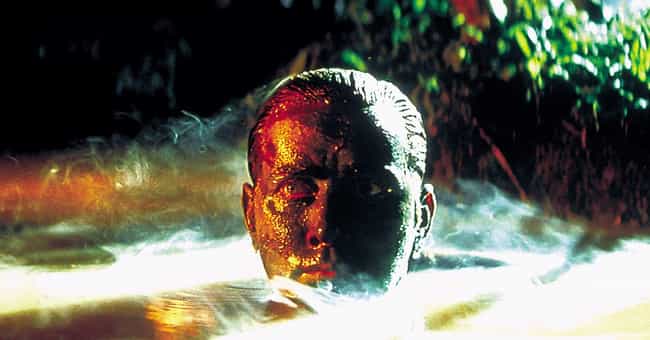 After his immense success with the first two Godfather films, Francis Ford Coppola took over directing Apocalypse Now from his friend George Lucas, who was intending to make it as a black-and-white cinema verite art film before landing the deal for A New Hope.
Coppola intended to shoot Apocalypse Now over four months, though things went wrong from the get-go, and the film's nightmarish produciton lasted longer than a year. Shooting in the jungles of the Philippines, the crew experienced serious problems with weather, and had to deal with the challenges of hauling equipment through a remote jungle. The production issues were so intense, they became the subject of a documentary, Heart of Darkness.
Martin Sheen was brought to the set a few weeks after filming began, after Coppola fired Harvey Keitel, who was originally cast as the lead. The project required an internalized actor in the lead and, according to Coppola's Apocalypse Now Blu-ray commentary, Keitel was not the right man for the job. When Sheen arrived, he found a chaotic set filled with sick crew members.
John Milius's original script was being deconstructed and rebuilt every day by Coppola, who had no idea what the ending would be. Sheen had a heart attack during production, and Coppola suffered an epileptic seizure. Desperate to save the film, Coppola shoveled millions of dollars of his personal money in order to finish production.
Then there was Marlon Brando. A legend at that point, Brando showed up severely overweight, a look not favorable for a man playing a Green Beret. Brando infamously refused to learn his lines and resorted to improvising. His scenes were shot in darkness in order to hide how large Brando had become. Adding to difficulties was Brando's refusal to work with Dennis Hopper. As a result, scenes involving Hopper and Brando had to be completed with the actors shooting lines separately.
Other problems included difficulties with the Philippines government and a production designer who obtained actual cadavers to use as set decoration. Ultimately, Coppola's Apocalypse Now was released to immense critical acclaim and is now regarded by many to be one of the greatest war films ever made.

Agree or disagree?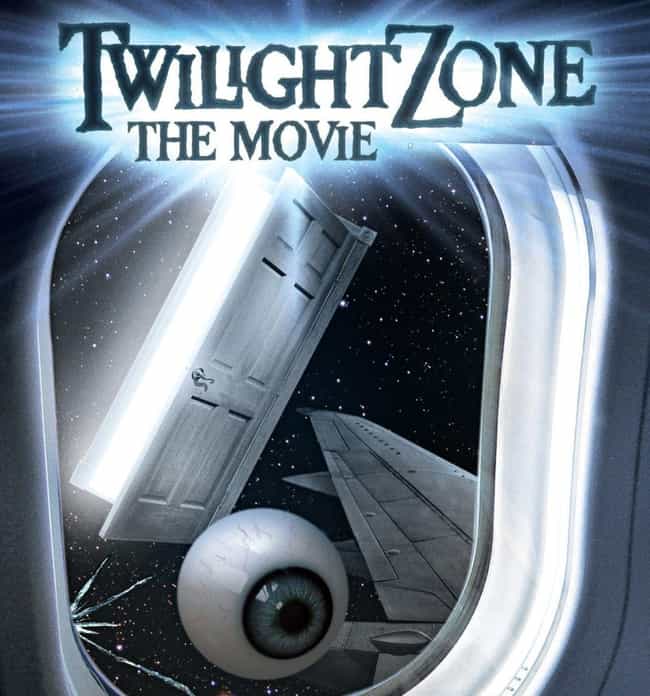 When The Twilight Zone: The Movie was first announced, it seemed to have all the ingredients for a great film. The adaptation of the beloved science fiction television series was set to be produced by Steven Spielberg and feature multiple segments, each under the leadership of a different director. However, tragedy struck during filming and caused the film to be permanently stained.
On July 23, 1982, during the production of director John Landis's portion of the film, star Vic Morrow and child actors Myca Dinh Le and Shin-Yi Chen were killed by a crashing helicopter while filming a scene in which Morrow's character hallucinated that he was in Vietnam. Reports of neglect for actor safety emerged from the set, as did the fact that the two child performers were hired illegally and paid under-the-table in order to avoid labor laws.
Landis and three other members of the production crew were tried for manslaughter, but ultimately acquitted. Landis rarely speaks of the incident but maintains he was not at fault. The incident led to a widespread crackdown on set safety regulations in Hollywood.

Agree or disagree?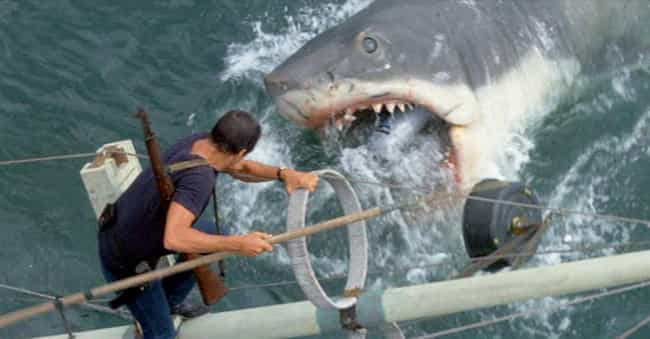 Steven Spielberg was only 27 when Jaws went into production, and the shoot was so inundated with problems studio executives worried they'd made a terrible investment. With so much responsibility at such a young age, Spielberg knew Jaws was a decisive moment in his career, and so fought to make the film a success.
Though filming at sea was a major problem, it would be unfair to place blame for Jaws' many issues solely on the sea - a lot of them were Bruce's fault. Measuring around 25 feet long and weighing more than three tons, Bruce was the animatronic shark chomping up locals and tourists alike in the film. Foreshadowing issues to come, Spielberg jokingly had Bruce bite down George Lucas's head while he was visiting the set; the jaws got stuck around Lucas's head, trapping him, and had to be pried open.
The ocean and Bruce teamed up to make filming difficult. Sea water caused issues with Bruce's insides, leading to malfunctions. On the first day of shooting, the shark sank. Spielberg later admitted Bruce's limitations gave strength to the film. In an effort to use the shark less, the production was forced to utilize suspense more and, as a result, produced the tense atmosphere for which the film is renowned.
As issues compounded on-set, production slid increasingly behind schedule. The film's budget soared from $5 million to $9 million. The studio was furious with Spielberg over the cost of the film, though in the long run the fretting executives all patted one another on the back and pretended they knew what they were doing all along, as Jaws took in more than $430 million at the box office and ushered in the summer of blockbusters. Adjusted for inflation, Jaws is the seventh highest-grossing film of all time as of 2017.

Agree or disagree?