Watchworthy
Great Movies That Have Almost No Dialogue

Updated September 10, 2019
8.5k votes
2.1k voters
141.6k views
18 items
List Rules Vote up the movies that excel without much dialogue.
In essence, film is a story told with images. The best films construct a narrative not with dialogue or superfluous backstory but with pictures. It's one thing for a character to say, "I'm so sad." It's another thing to place a silent character in a dark bedroom, with sparse rays of sunlight forcing their way through closed blinds, with a wad of used tissues on top of an unmade bed, and a bottle of whiskey on the nightstand. A picture truly is worth a thousand words. Here are the greatest movies that tell their stories with limited dialogue.
Many renowned directors are known for making films with minimal dialogue. Auteurs like Stanley Kubrick and Terrence Malick intentionally omit the chit-chat in order to let the cameras do the talking. Of course, dialogue is important to a story, but in a film like Kubrick's 2001: A Space Odyssey, the film viewer is purposefully not told exactly what it happening on screen. Kubrick meant for the movie to be a cryptic allegory, a complicated story up for individual interpretation.
Many of the minimal dialogue movies on this list are not exactly blockbusters. For every The Revenant or Gravity, there's a Gerry or Drive. These movies are concerned with message and even style over box office returns. They cater to the cinephile, intent on creating their own film experience, without telling audiences what to think.
Make your voice heard. Vote up the best movies with almost no dialogue - those that tell their stories best with the moving image.
Data-driven recommendations based on voting from over 40 million monthly visits to Ranker.
Try the free app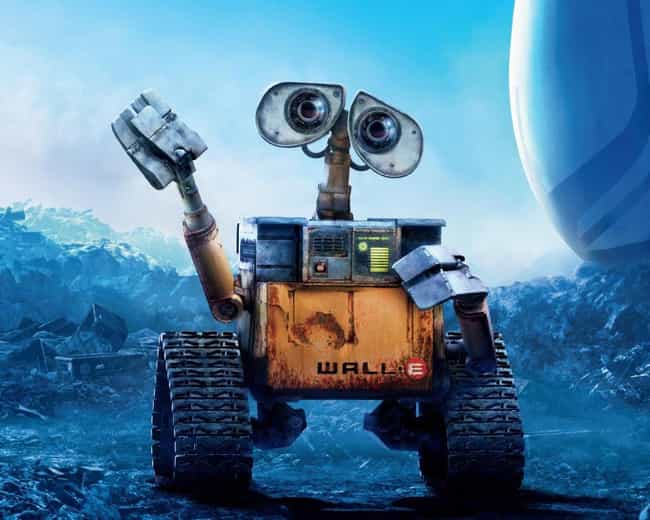 Pixar's Academy Award-winning 2008 animated classic makes excellent use of imagery to tell the tale of a lonely trash collecting robot. There is a
monologue at the beginning
of the film, however, WALL-E doesn't have anyone to talk to until Eve enters the picture. WALL-E and Eve's first lines of dialogue do not come until 22 minutes into the movie.
Actors: Sigourney Weaver, Laraine Newman, Kathy Najimy, Fred Willard, Jeff Garlin, + more
Released: 2008
Directed by: Andrew Stanton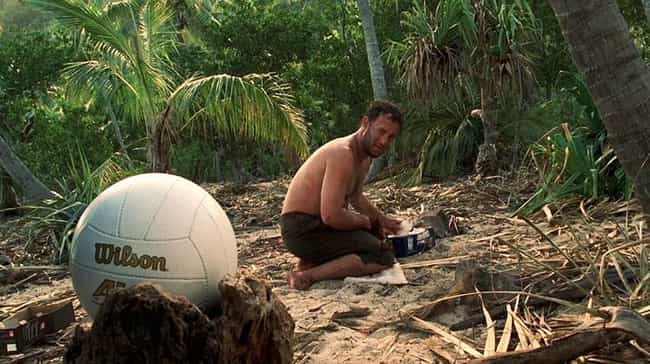 Tom Hanks plays Chuck, a Fed-Ex worker who is marooned on a distant island, after a plane crash.
Cast Away
is the ultimate survival story. The audience watches as Chuck figures out how to make fire, build shelter, and find food. Eventually, Chuck finds a volleyball, which he names Wilson, to talk to, but for nearly the entire duration of Chuck's time on the island, there is only minimal dialogue.
Actors: Tom Hanks, Helen Hunt, Chris Noth, Frederick W. Smith, Jenifer Lewis, + more
Released: 2000
Directed by: Robert Zemeckis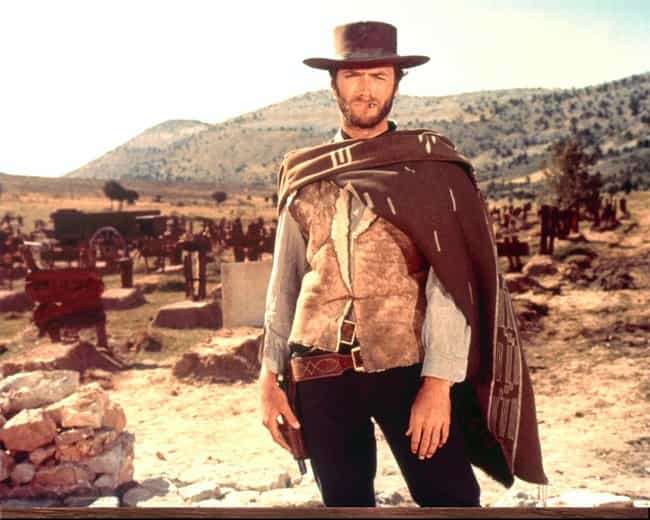 The Good, the Bad and the Ugly
is Sergio Leone's nearly three hour third installment of his
Dollars
trilogy. It is the quintessential spaghetti Western starring Clint Eastwood as Blondie, a man of few words. Leone tells the epic tale with wide shots, close-ups, and a iconic score by Ennio Morricone. Each of the three main characters (the good, the bad, and the ugly) is
introduced
with a prologue that lasts 30 minutes; during much of that time there is no dialogue.
Actors: Clint Eastwood, Eli Wallach, Lee Van Cleef
Released: 1966
Directed by: Sergio Leone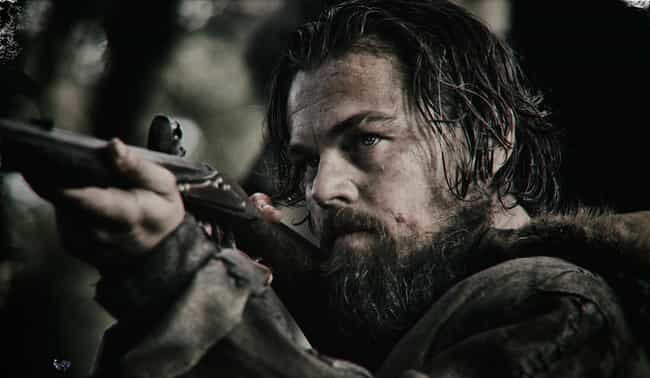 Leonardo DiCaprio plays real-life frontiersman Hugh Glass, who is left to die after being mauled by a bear. The actor barely has any dialogue for the length of the almost two and a half hour film, and his face is covered in mud and hidden behind a long dirty beard. DiCaprio conveys his emotions with his eyes and his body. When he feels cold, we feel cold. When he suffers intense pain and agony, we suffer intense pain and agony.
Actors: Leonardo DiCaprio, Tom Hardy, Domhnall Gleeson, Will Poulter
Released: 2015
Directed by: Alejandro G. Iñárritu