jobs

37 Careers That Were Ruined by Social Media

12.6M views
37 items
Follow
Embed
For all intents and purposes, social media is a great thing. It helps you keep in contact with friends and family across the globe, you can find out about all manner of cool stuff going on in your neck of the woods, and you get to be on the ground floor when a person or corporation has a total meltdown. Occasionally, these social media mistakes have led to hasty firings and many people who instantly regretted their tweets and Facebook posts, having lots of time to reminisce, thanks to their newly unemployed lifestyle.
If you're lucky enough, you get to see these social media faux pas and Twitter meltdowns happen in real time. This list is all about those moments when someone put a thought into the digital landscape without realizing that what they said could be read by one important person, or by millions of consumers ready to tear apart their corporate overlords, 140 characters at a time. These posts resulted in people with no job, ruined careers, and a whole lot of time on their hands all of a sudden.
We've all said things that we wish we could take back, and in the 21st century, we've all written things on social media we wish we could delete forever. Most of us are lucky in that our online lives haven't popped up to stab us in the back in the middle of a board meeting or while we're having a dinner with our parents. Most people haven't been fired over Twitter posts or let go thanks to a Facebook photo, but not the people on this list.
These people led normal lives, hated their bosses, and liked to party. The only difference between them and you is that they put something negative on social media and the world sat up and listened. While that may seem like a good thing, the folks on this list didn't think so at the time - most of them lost their jobs, were fired over Facebook, and faced a landslide of mockery that continues to this day.
Who has made the biggest social media mistakes and been fired for social media posts? Read on to find out and let us know about your own Twitter or Facebook blunders in the comments. We promise we won't use them against you.
CBS VP Fired For Writing That Las Vegas Victims Don't Deserve Sympathy

On October 1, 2017, Stephen Paddock opened fire on a crowd attending a music festival in Las Vegas, killing 59 people and wounding over 500. The next day, Hayley Geftman-Gold, a vice president and senior legal counsel at CBS, took to Facebook. Calling some of the shooting victims "Republican gun toters," she claimed they didn't deserve sympathy, and said she doubted the "Repugs" in power would "do the right thing."
CBS immediately fired her, and released a statement that read, "This individual, who was with us for approximately one year, violated the standards of our company and is no longer an employee of CBS... Her views as expressed on social media are deeply unacceptable to all of us at CBS. Our hearts go out to the victims in Las Vegas and their families."
Geftman-Gold's comments have since been deleted, and she has publicly apologized.
Professor Fired For Saying Hurricane Harvey Was Karma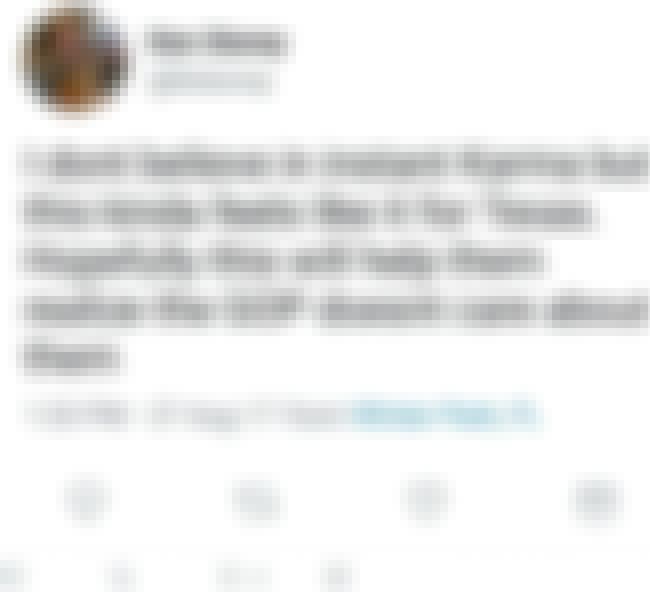 On August 27, 2017, Kenneth L. Storey, a visiting sociology professor at the University of Tampa, tweeted suggesting that Hurricane Harvey was "instant karma" for Texas voting Republican. He quickly removed the tweet and deleted his account, but the damage was done. The school received a flurry of criticism for the post, and Storey was promptly fired.
Storey issued an apology on the 28th, saying he "never meant to wish ill will upon any group." The university, meanwhile, said it "stands in solidarity with the people impacted by Hurricane Harvey."
CNN Correspondent Reza Aslan Was Fired After He Wrote Offensive Tweet To Trump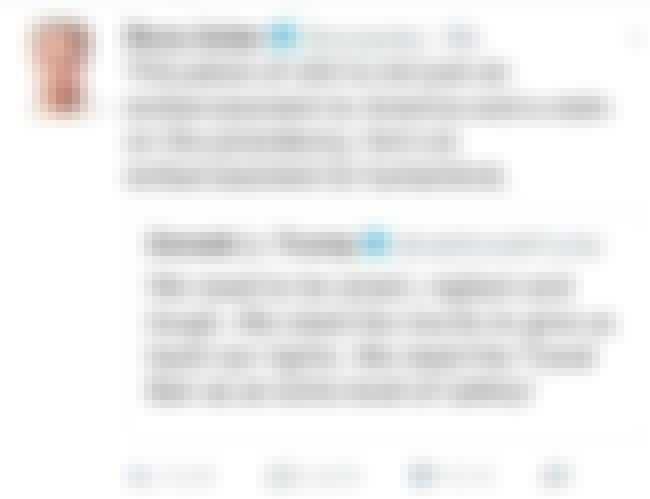 Following the London Bridge terror attacks in June 2017, President Donald Trump sent a slew of tweets criticizing London's mayor (who happens to be Muslim). One of his tweets called for a bring back of Trump's "travel ban," which was ruled unconstitutional by several federal courts.
CNN host (and former religious scholar) Reza Aslan tweeted in response, calling Trump a piece of shit. CNN subsequently decided to cease production of Aslan's show. He tweeted an apology, saying he was angered by Trump's tweet and responded with uncharacteristic anger.
Day Care Worker Fired for Snapchat PIc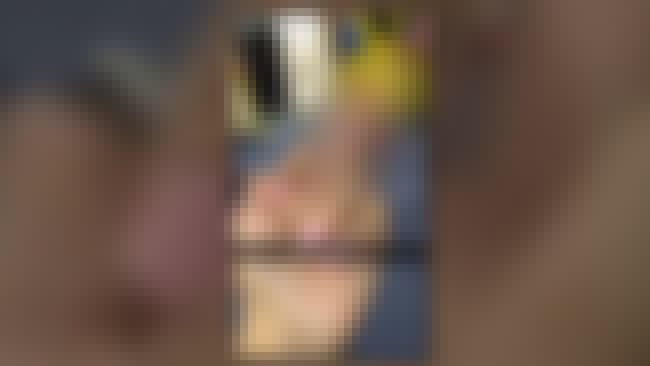 A 19-year-old day care employee in Mesa, Arizona was fired for sending a Snapchat picture to friends. The picture showed her holding up her middle finger to one of the children at Kids Play day care, with the caption, "Swear I love kids." The police department investigated other accusations that the woman had filmed the kids fighting and playing in the toilets, but those stories were never confirmed. Ultimately, she was fired for having her cell phone out when she should have been watching over the children. The owner of the Kids Play, Dorothy Thorton, said, "I had to let her go. She shouldn't have had her cellphone out. She's watching kids."