Weird History
A Barrage In The Night Against A Lone Viet Cong Combatant

One night in April of 1970, at a US Army base in Phu Tai, Vietnam, American soldiers opened fire on a single Viet Cong fighter hidden somewhere in the brush. They barraged the mountainside with tank fire and several machine guns in an attempt to kill the assailant who, several nights before, had snuck onto the mountain near the base and single-handedly attacked the camp, emptying an entire magazine on full-auto with an AK-47. He even shot specifically at the tent where off-duty men slept, sending bullets through the sheet-metal roofing, killing an American soldier.
James Speed Hensinger caught the barrage on camera through a series of long exposures. Capturing a night that looked more like something out of War of the Worlds than a real-life event, Hensinger's 35mm Ektachrome photographs provide an inside look at the type of sudden warfare faced by American soldiers throughout the Vietnam War.
That Night, The Sky Was Lit Up As Troops Barraged The Mountainside To Kill The Lone Viet Cong Combatant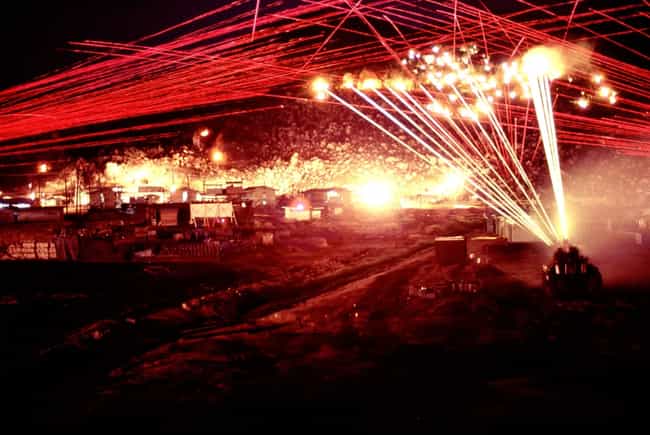 A hailstorm of bullets was used to try to kill the Viet Cong shooter. Hensinger explained to Stars and Stripes that the red laser tracers that can be seen were from the M60 7.62mm machine guns, and that, for every laser that can be seen, there were actually five bullets fired, as the tracers were loaded four to one. The white tracers were fired from the M42 Duster tank - specifically, the twin anti-aircraft Bofor cannons. The white explosions were from a M2 Browning firing highly explosive rounds.
At dawn the following day, American soldiers climbed the mountain to see if they could find the body of the Viet Cong shooter. They only found some blood – but no body.
James Speed Hensinger Was A 22-Year-Old Enlistee The Night He Took The Photos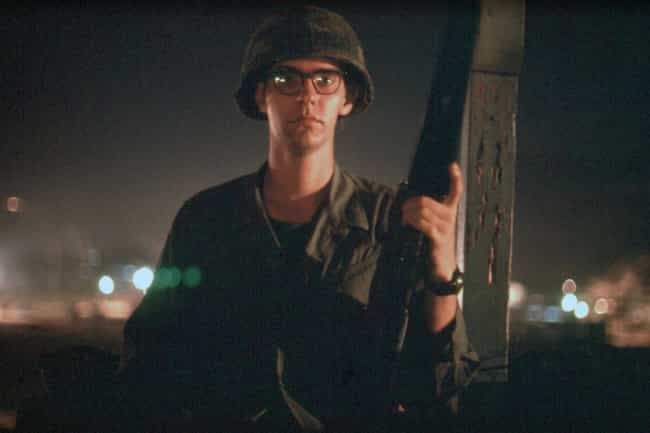 A 22-year-old enlistee at the time, Hensinger recalls the anger of fellow American soldiers at the loss of one of their own. The army base knew that the lone Viet Cong would again fire upon them from the mountainside, so they prepared to retaliate with a M42 Duster tank and machine guns. Hensinger captured the barrage of fire with his camera via long exposures.
To Light Up The Sky Like That, An M42 Duster Tank Fired With 40mm Anti-Aircraft Guns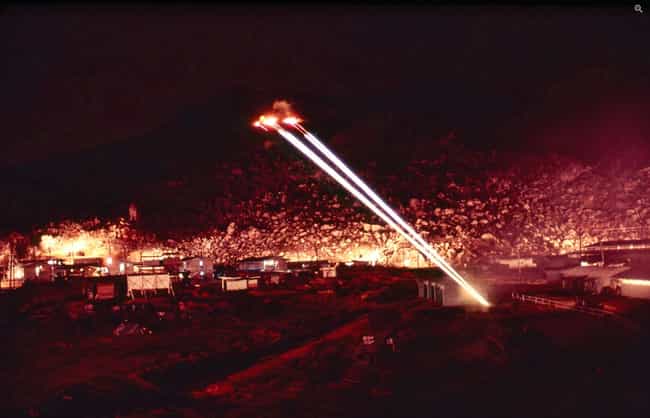 The M42 Duster was an 40mm anti-aircraft light armored tank equipped with twin-mounted Bofors. The firepower and the tank itself were captured on the Ektachrome photographs taken by Hensinger.