film

'90s Movies That Were Probably The First Time You Saw A Human Boob

366 votes
84 voters
5.3k views
20 items
Follow
Embed
List Rules Vote up the boobalicious '90s movies in which you saw some of your very first human lady butter cups on the big screen.
Statement of fact: '90s movie nudity lives in the vaulted pantheon of the greatest movie nudity in film history. In some cases, it was in-your-face and over-the-top. In others, female nudity was veiled in artistic trappings. Indeed, not all of the bare-chested women of the silver screen appeared in R-rated splatter fests; in fact, many of the films that featured your first human boob sighting were either made for adolescents or as prestige pictures – it was truly a magical time to grow up.
We interrupt this introduction to bring you a few notes:
If you have boobs, kindly disregard, because you were seeing them all the time.
Sure, okay, everyone saw boobs as an infant. You were drinking out them, for Christ's sake.

Ideal Birth Year Range

is based on numerous metrics, including the movie's rating, availability on home video formats, marketing campaign, and appeal to kids of various ages.
Whether you were raised by wolves and allowed to watch whatever you wanted as a child or your parents wielded the VCR with an iron fist, there's a movie on here that gave your nascent sexuality a jumpstart with a surprise appearance by a breast or two (or three). If you grew up on movies in which adolescent boys saw their first real human boob, delights of the flesh are likely already playing through the theater of your mind.
Who doesn't remember the moment you first clocked knockers on screen. Were you surprised? Embarrassed? And did you make the viewing of the film a regular thing in your household? Think back on simpler times as you read about all of the '90s movies where you probably saw your first human boob.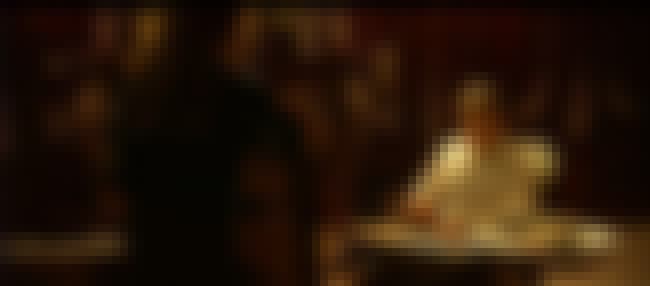 Release Date: December 19, 1997
Ideal Birth Year Range For First Boob Contact: 1983 - 1987
The Boob Situation: According to box office receipts, you and everyone you know saw Titanic at least once in theaters, and had the distinct pleasure of watching Jack Dawson (Leonardo DiCaprio) draw Rose DeWitt Bukater (Kate Winslet) like one of his French girls. While it was a lovely surprise to delight in the romance and sensuality of the scene, to bask in the allure of Rose's confidence and chuckle at Jack's awkwardness, there was also that awkward thing where you were surrounded by a theater-full of strangers, feeling many private in-the-pants feelings, and perhaps adjusting your popcorn accordingly.
Also Ranked
#26 on The Very Best Oscar-Winning Movies
#4 on The Best Movies "Loosely" Based on True Stories
#23 on The Greatest Film Scores of All Time
#25 on The Greatest Movie Themes
see more on Titanic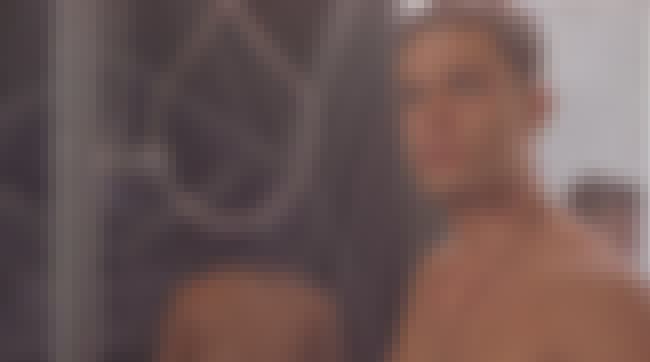 Release Date: November 7, 1997
Ideal Birth Year Range For First Boob Contact: 1983 - 1987
The Boob Situation: Between this and Titanic, fall 1997 was a great season for first boob cinema contact. The boob situation in Starship Troopers comes out of nowhere. If memory serves (which it probably doesn't, thanks age and illicit chemicals), after Johnny Rico (Casper Van Dien) is sent to army camp with the rest of the dum-dums, he ends up in a mixed-gender shower filled of boobs, butts, and Jake Busey's teeth (and, presumably, saucy wangs, though the cameras don't give audiences a tatse of meat).
Boobapalooza in a co-ed shower is lot for a pre-teen to take, especially when seeing the movie in the theater with their grandfather (hey, it happens). If you somehow managed to be unlucky enough to miss that scene, later in the film, Johnny Rico hooks up in a sex tent with his friend Dizzy Flores (Dina Meyer), the actress playing whom seems to have waived her rights to not show her breasts every 30 minutes.
Also Ranked
#9 on The Scariest Giant Monster Movies
#17 on The Best Alien Movies Ever Made
#37 on The Best Dystopian and Near Future Movies
#25 on The Best Movies of 1997
see more on Starship Troopers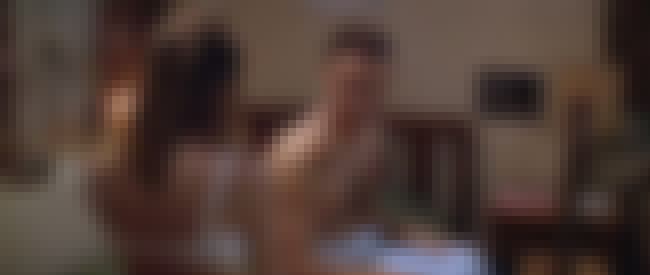 Release Date: July 6, 1994
Ideal Birth Year Range For First Boob Contact: 1982 - 1986
The Boob Situation: Forrest Gump is a movie about a simpleton made by simpletons, so no one really expected the Oscar-winning picture to feature (very sad) nudity. Your parents probably took you to see this "family" film without thinking they'd be treating you to a sad strip tease given by a woman who dies of AIDS just after pawning a child off on a mentally handicapped man. But hey, Robert Zemeckis never promised you a rose garden.
Also Ranked
#1 on The Very Best Oscar-Winning Movies
#27 on The Best War Movies Ever
#6 on The Greatest Film Scores of All Time
#1 on The Greatest Soundtracks of All Time
see more on Forrest Gump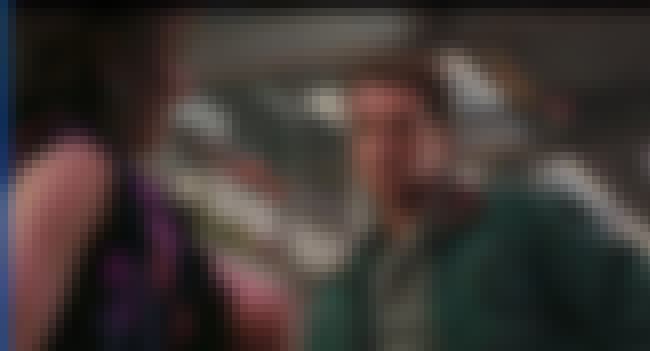 Release Date: June 1, 1990
Ideal Birth Year Range For First Boob Contact: 1978 - 1983
The Boob Situation: If you watched any early '90s science fiction or action films starring Arnold Schwarzenegger, you definitely saw a boob or three. Total Recall is a great movie. It's got fantastic action, a twisting narrative that never takes itself too seriously (thanks in part to the mad mind of director and satirist Paul Verhoeven), and a mutant space hooker with three breasts (played by Lycia Naff) who probably rearranged concepts of sexuality in your developing brain. If you had friends who saw this movie before you and raved about Madam Tres Tits, you no doubt had various scenarios for what that looked like, and none of them were 100% accurate.
Also Ranked
#13 on The Best Alien Movies Ever Made
#9 on The Best Dystopian and Near Future Movies
#6 on The Best Movies of 1990
#34 on The Most Confusing Movies Ever Made
see more on Total Recall