Weird History Pictures Of The First Ladies At The Beginning And End Of Their Tenures In The White House

Though the president of the United States may have control of the steering wheel, their partner sits right beside them in the navigator's seat, experiencing all the same mishaps and bumps as the commander-in-chief. Pictures of first ladies at the start and end of their terms show that the presidency affects more people than just the president. First ladies and presidents have changed in many ways before and after their time in Washington, DC.
Some first ladies spent eight full years in the White House, while others spent only one term or less. Every individual who enters the White House exits as a different person than they were before - for better or worse.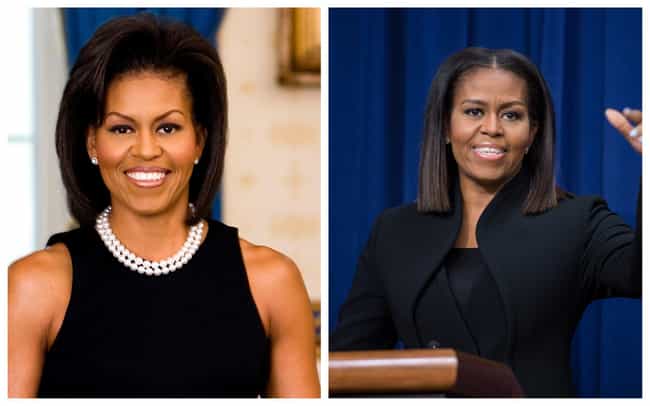 Michelle LaVaughn Robinson Obama is an American lawyer, university administrator, and writer who served as the First Lady of the United States from 2009 to 2017. She is married to the 44th U.S. President, Barack Obama, and was the first African-American First Lady. Raised on the South Side of Chicago, Illinois, Obama is a graduate of Princeton University and Harvard Law School. In her early legal career, she worked at the law firm Sidley Austin, where she met Barack Obama. She subsequently worked in non-profits and as the Associate Dean of Student Services at the University of Chicago and the Vice President for Community and External Affairs of the University of Chicago Medical Center. ...more on Wikipedia
Age: 55
Birthplace: Chicago, Illinois
see more on Michelle Obama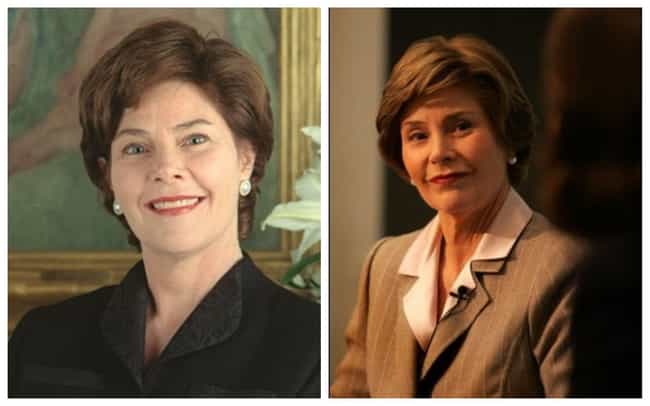 Laura Lane Welch Bush (born November 4, 1946) is an American educator who was First Lady of the United States during the presidency of her husband, George W. Bush, from 2001 to 2009. She obtained a Bachelor's degree in Education from Southern Methodist University in 1968, and went on to get a Masters of Library Science from the University of Texas at Austin. ...more on Wikipedia
Age: 72
Birthplace: Midland, Texas, United States of America
see more on Laura Bush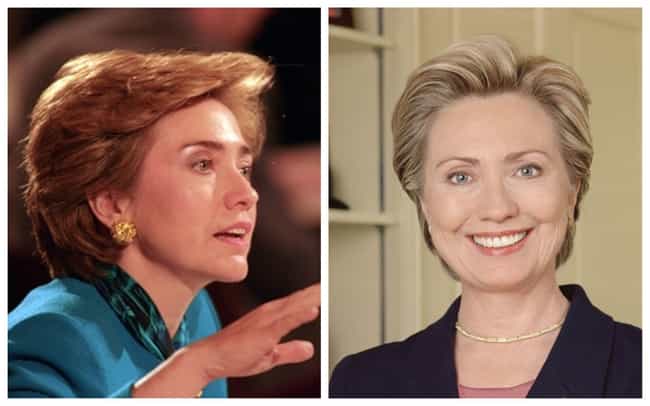 Hillary Diane Rodham Clinton is an American attorney, politician and member of the Democratic Party. As the wife of the 42nd President of the United States, Bill Clinton, she was First Lady of the United States from 1993 to 2001. She then represented New York in the United States Senate from 2001 to 2009. In the 2008 election, Clinton was a leading candidate for the Democratic presidential nomination. From 2009 to 2013, she was the 67th United States Secretary of State, serving under President Barack Obama. Clinton formally announced her candidacy for the Democratic nomination for the presidency in the 2016 election on April 12, 2015. A native of Illinois, Hillary Rodham was the first ...more on Wikipedia
Age: 71
Birthplace: Chicago, Illinois, United States of America
see more on Hillary Clinton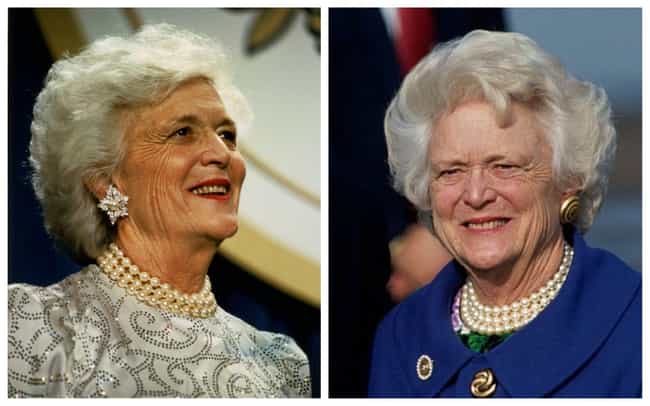 Barbara Bush (June 8, 1925 - April 17, 2018) was the First Lady of the United States from 1989 to 1993 as the wife of George H. W. Bush, who served as the 41st President of the United States, and founder of the Barbara Bush Foundation for Family Literacy. She previously was Second Lady of the United States from 1981 to 1989. Among her six children are George W. Bush, the 43rd President of the United States, and Jeb Bush, the 43rd Governor of Florida. ...more on Wikipedia
Age: Dec. at 92 (1925-2019
Birthplace: New York City, New York
see more on Barbara Bush