Food

Five Guys Secret Menu Items

3.7k votes
1.9k voters
729k views
7 items
List Rules Upvote the best Five Guys secret menu items
If you're lucky enough for have a Five Guys burger restaurant in your area, you already know that the chain serves up some of the best eats around. What you may not know is that the delicious burgers and fries standard on the Five Guys menu have some equally delicious counterparts on the Five Guys secret menu. From grilled cheese burgers and veggie options to the ability to ask for three, four, even five patties on your burger, the off menu items at Five Guys make one of the best fast food restaurants even better.
What's on the secret menu at five guys? Their burgers are a veritable party in your mouth! But did you know that Five Guys 'secret menu items' may be available? That's right: Does Five Guys have a secret menu? Stuff you don't see on the menu when you order. Read on to learn a little more about some secret items that you may be able to get the next time you visit your local Five Guys restaurant!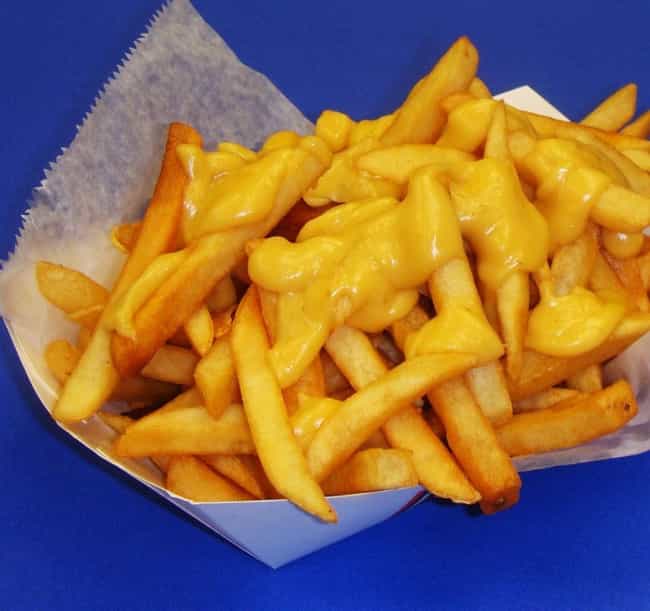 Five Guys makes killer fries. Want a little extra kick? Ask if you can add cheese. Some Five Guys restaurants won't do it - but when you get one that does, it's heaven! Again, expect to pay a bit more for your cheese...but it's worth it. Oh, and if you are a jalapeno fan, just ask them to dump some slices on the fries for an extra kick.

Would you try this?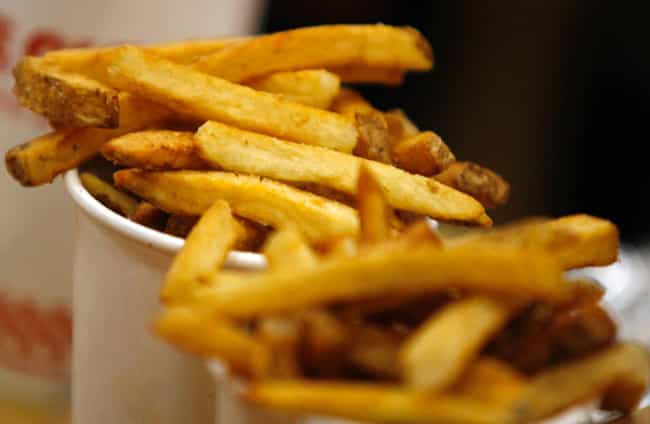 Want to cut corners a little and save money at Five Guys without sacrificing your overall experience? When the server tells you that a regular order of fries is 'big,' listen. Because it is. It's huge. Ginormous. In fact, a regular serving of Five Guys fries can probably easily feed 2, 3 or even four people. So plan on a little sharing and ask for an extra plate to spread the love (and the calories) around!

Would you try this?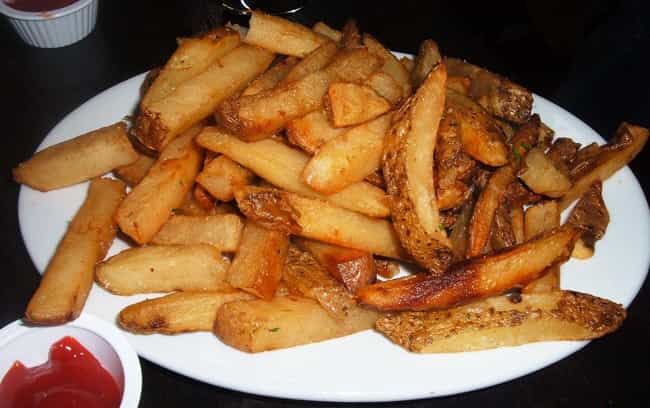 Hate soggy fries? Yeah, who doesn't? Five Guys fries their potatoes in peanut oil (twice) and they're almost never soggy. If you're really into the super crispy fries, though, you can request that your fries be cooked 'well done.' Also, a tip: To keep your fries from getting soggy, take them OUT of the paper bag the MINUTE you sit down. Just dump 'em out of the bag, out of that cup, and dig in!

Would you try this?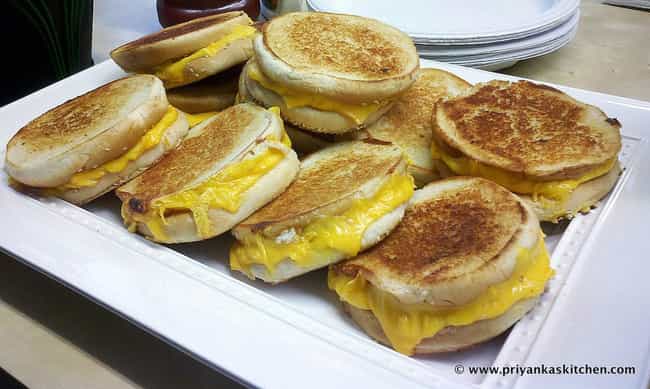 For those who prefer a meatless treat, Five Guys does offer a grilled cheese sandwich. Wanna dress it up just a bit? Add veggies! You can add any of the veggie toppings the restaurant offers (including grilled onions, mushrooms and even onion rings) to the grilled cheese sandwich. Try the grilled cheese with mushrooms and barbecue sauce...delicious!

Would you try this?