True Stories
14 Riveting True Stories of Women Who Escaped FLDS Polygamy
Updated October 16, 2019
894.9k views
14 items
Perhaps the only good things to come out of The Fundamentalist Church of Jesus Christ of Latter Day Saints are the many FLDS escape stories full of bravery and will. This polyamorous sect sits on the line between the towns of Hildale, UT, and Colorado City, AZ, known as Short Creek. It's a backward, deeply religious, and incredibly sexist sect, in which women are married off in their teens, and often share a husband with (many) other women. Links to mainstream society are limited, and members are taught to fear damnation and the outside world.
Who instills these rules? The FLDS leader as of 2016, Warren Steed Jeffs, is currently in prison on two convictions of child sexual assault, but still controls the church from behind bars. In fact, accounts show he's only become more punishing while imprisoned.
Many tales have come to light of people who escaped FLDS. Considering FLDS horror stories of surviving on beans and water and women being beaten, raped, and married against their will, it's amazing more women haven't tried to escape. Many have been with the church for decades, are victims of torment, mind control, and brain washing, which makes these true stories of FLDS escape all the more impressive.
A Barefoot Run from Solitary Confinement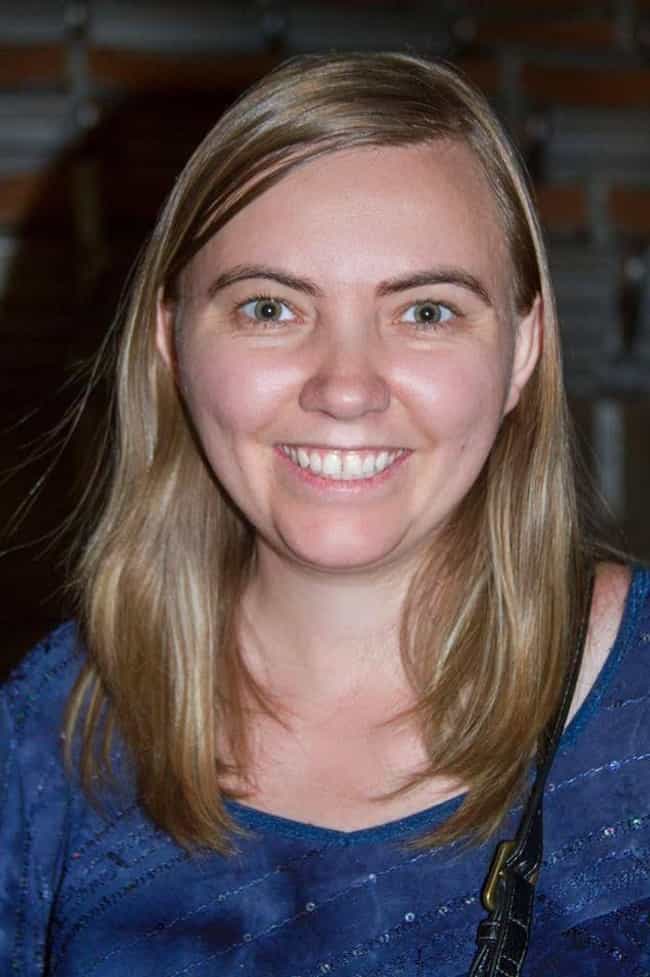 Lynette Warner married Warren Jeffs at 18, and her life became a series of traumas. She was secreted away to one house of hiding after another and, at age 26, when Jeffs was finally jailed, she was put in solitary confinement in a trailer, her own brother nailing the windows shut.
But that didn't stop Warner. She unscrewed and remove the trailer window, and ran barefoot until she reached the house of a man who had recently left the church. Her story has a happy ending, as she was ultimately adopted by Kristyn Decker, a woman who herself fled the FLDS and helps other women in a similar position through the Sound Choices Coalition.
Rulon Jeffs, father to Warren and former head of the FLDS, had 64 wives when he died in 2002. After, Rulon's 19th wife, Rebecca Musser, who married Jeffs when she was 19 and he was 85, escaped as the church attempted to force her to remarry. She took her life in her hands, sneaking by armed guards at night.
Since escaping, Musser has has played an important role as liaison between the FLDS community and the world at large. She testified against Warren Jeffs, helped law enforcement speak to victims after a raid on FLDS in 2008, and founded ClaimRED ("a non-profit organization dedicated to bringing dignity, hope and healing to victims of human trafficking). Perhaps most famously, she wore red, a color outlawed by the FLDS, when testifying against Jeffs.
'If This Is Heaven, Then Give Me Hell'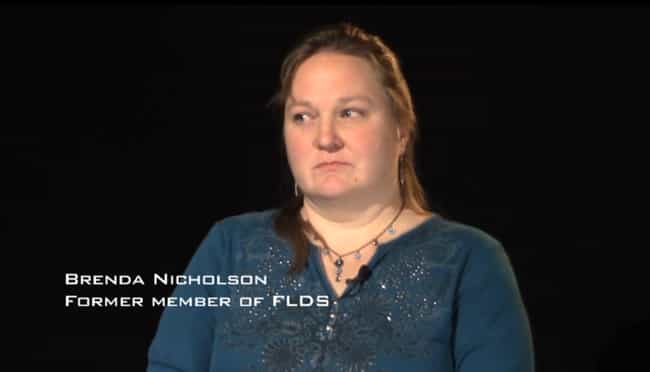 "If this is Heaven then give me Hell," said Brenda Nicholson about life in the FLDS in an interview with Radar. She explained that, because she wasn't from an 'elite' family, her husband had only been given one wife, which ultimately helped her escape - the family stuck together, and got out as a unit.
Brenda struggled with whether she should leave. Her children were the deciding factor; she worried about what the church exposed them to, describing a horrific scene of neighbors burying cats up to their necks before running them over with lawn mowers.
When Brenda realized the church was making moves to take away her children, she knew it was time to escape. She and her husband packed a van with blankets and her children in the middle of the night. They now live happily on the outside and have burned all their FLDS books except one, to remind them of the horrible teachings.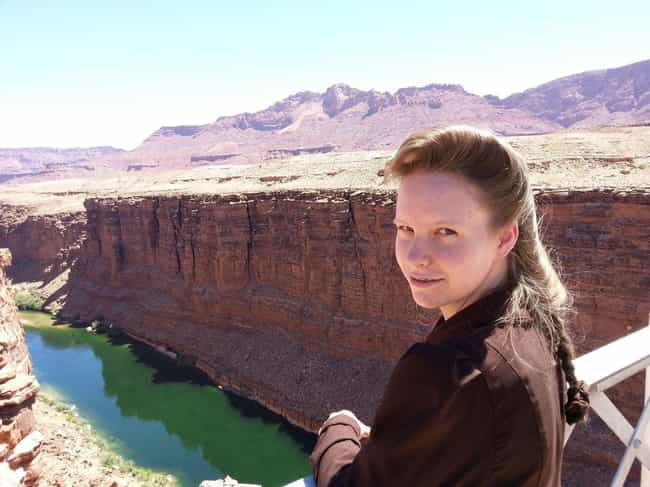 "They treated us as slaves, servants," is how 5th generation FLDS member Alyssa Bistline, described her relationship with her step father's family to Teen Vogue . "We lived in their basement, they worked us to death." Bistline's father was kicked out of the church and her mother remarried Jim Jessop, a higher-ranking member than her family.
Bistline and her family were reclassified as ex-members and placed in a vermin-infested house that held 22 people. Luckily, around the same time, Bistline's father started sending back-pay child support, which her mother, contrary to church rules, kept. She eventually bought phones and a laptop, basic connections to the outside world they hadn't had.
"The very first thing we did was get on the Internet and search 'FLDS escapees'," Alyssa told Teen Vogue.
We started watching videos and were just amazed. People were leaving and having a good life. Everyone, for generations, is brainwashed to think life outside is horrible. Because it's so bad in the FLDS, to imagine life outside as even worse…it's just traumatizing.
With the help of a lawyer, Alyssa and her family were able to escape in the middle of the night. She and her mother had a 15-minute window to collect her brothers and get out. They spent the first three months of freedom watching movies, a well-earned catchup on modern pop culture and daily life outside the church.