Culture
The Most Flexible Cats of All Time

4.4k votes
597 voters
207.7k views
29 items
If you've ever had the pleasure of living with a cat, then you already know how freakishly flexible kitties can be. The secret behind their super bendy cat poses is the fact that cats have spines that are capable of rotating to a far greater degree than those of other creatures. In fact, felines even come equipped with a sort of elastic padding that allows them to enjoy the flexibility of furry little yoga masters. It all adds up to make one of the most graceful species in the world.
We've assembled an adorable collection of flexible cat pictures, including funny cats in weird poses and cats sitting like crazy contortionists, all for your viewing pleasure. Looking for a few moves to spice up your yoga routine? Look no further than the natural born masters of the mat that you're about to meet.
Or perhaps you're looking for a sneaky new hiding place? You're welcome to try the moves these cats flawlessly execute, although they may land you - a mere human - in the hospital. Instead, content yourself to stare jealously as they perform feats of flexibility that no human could ever dream of. Enjoy!
When Your Cat Starts Dropping Hints That You Forgot to Refill the Water Bowl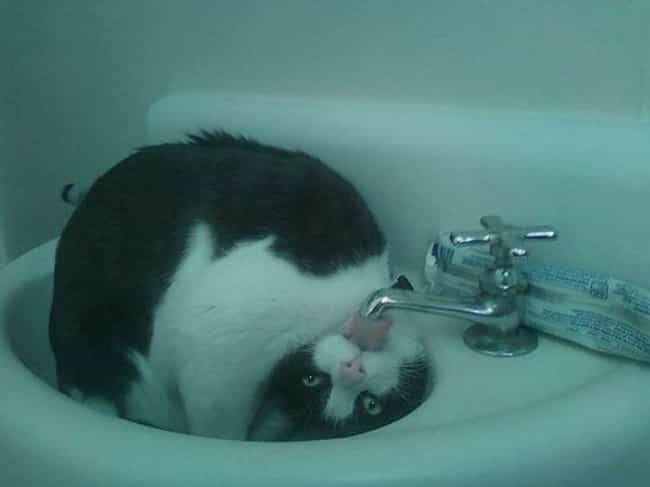 Is this impressive?