READ
24 Food Hacks to Please Your Inner Fat Kid

Have you ever gone on a really strict diet or enjoyed many months of adhering to a daily workout plan only to find yourself feeling weak in the knees at the sight of a tasty cupcake? Or perhaps you have the metabolism of a small child all hopped up on Mountain Dew and can regularly enjoy whatever delectable treats that come your way? Either way, here's a list of food hacks that will show you everything from how to get more food for your money at your favorite drive thru, to how to turn an innocent piece of food into a calorie counting nightmare.
Sometimes the best way to make peace with your inner candy craving kid is to throw him or her a bone. Preferably one made completely out of milk chocolate. That said moderation is key when busting out the following fast food budget hacks and top secret ways to pimp your plate.
1
Use Silver Tongued Slickness to Save Money on a Sundae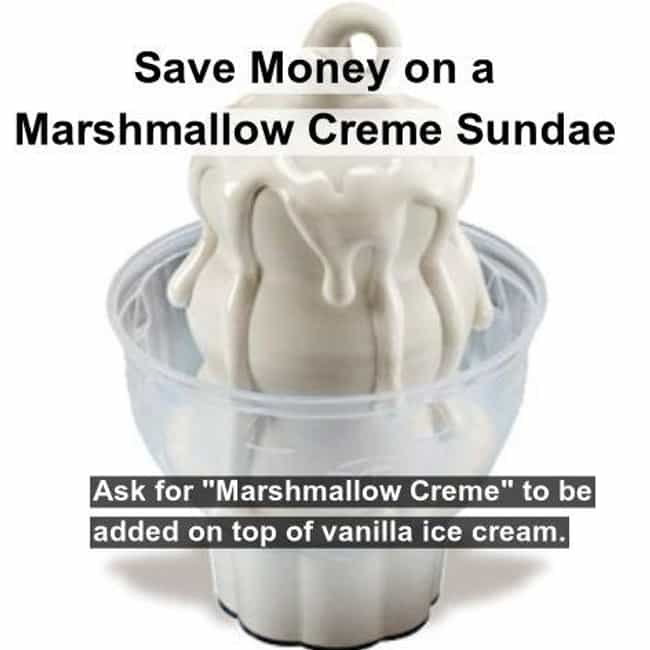 Rather than order this Dairy Queen treat by name, simply ask for a few cheap scoops of vanilla ice cream and then ask to have marshmallow cream added on top as an after thought. It's the same exact thing, just worded so that it'll be a little cheaper.
2
Take Those Abandoned Orders Off the Pizza Shop's Hands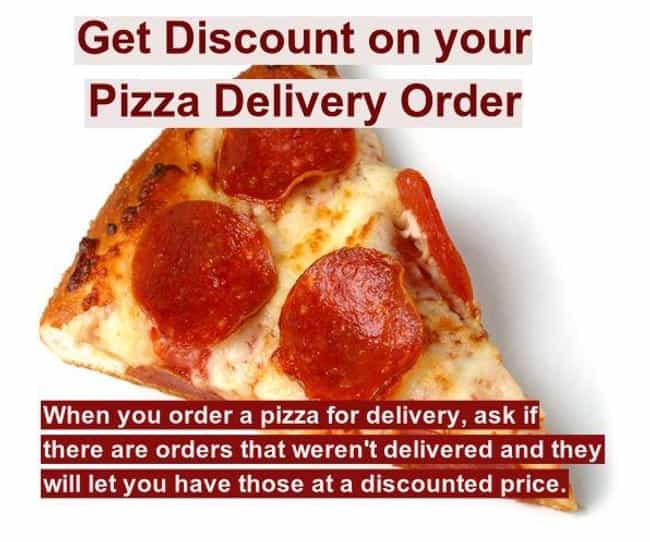 Why let that randomly abandoned pepporoni with anchovies go to waste when you can tack it onto your order for a discount?
3
Make Sure the Value Meals are Really the Best Value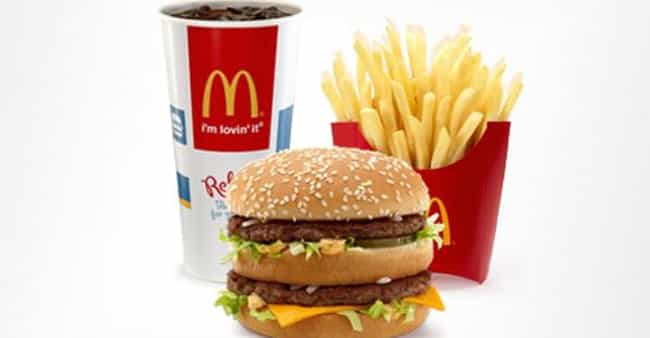 Though the point of value meals is supposed to be to give you the best value, never assume this is actually the case. Especially if there are some parts of the meals you enjoy more than others. For instance, if you're not super into fries but want a huge soda, consider ordering a Big Mac with a small order of fries and a large soda (both from the dollar menu) rather than just super sizing everything.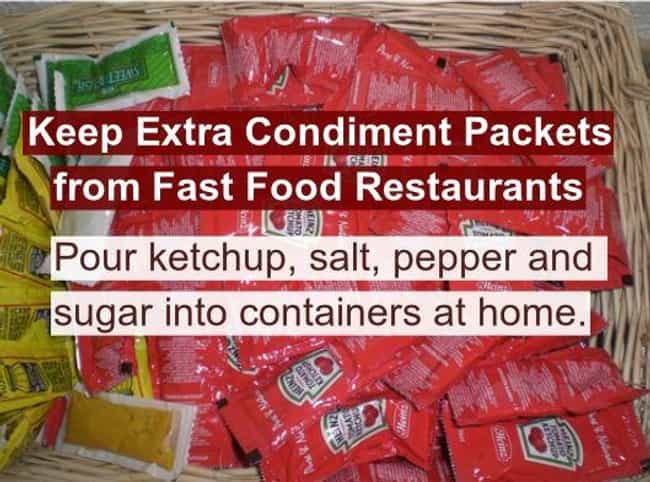 Believe it or not, these days some fast food restaurants have started charging for sauce when you go through the drive-thru window. If you want sauce, don't mention it until you're at the second window and have already paid and make sure you hang on to any extras so you'll have plenty laying around in the future.