Weird History
What US Presidents Served At State Dinners

Since the first official state dinner was held in 1874, American presidents have hosted kings, queens, and heads of state from around the world at grand, elegant affairs. They've also brought together rulers and comparable government leaders for less-than-stunning meals.
Presidential state dinner meals have ranged from plain and simple fare to gourmet entrees, often influenced by social and economic factors as much as who was in the executive office. State dinner dishes have included favorite presidential foods such as Harry S. Truman's beloved watermelon pickles, as well as personal creations like Mamie Eisenhower's gelatin mint desserts. What was served at state dinners often reflected the preferences of honored guests or sent a political message to diners about how Americans liked to eat, drink, and be merry.
Not all presidents hosted state dinners - and not all formal meals were matters of state - but which state dinner food would have been your proverbial cup of tea?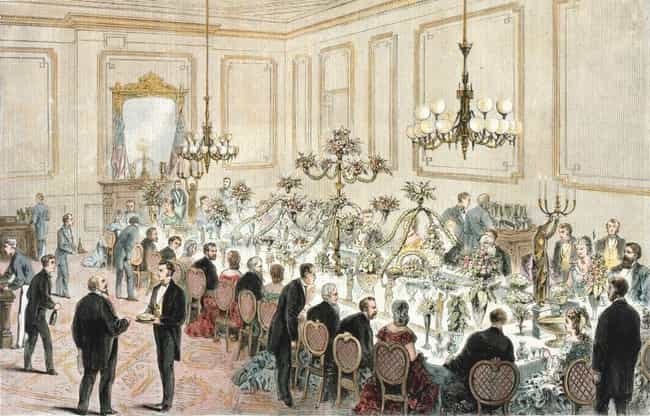 Ulysses S. Grant hosted the first official state dinner on December 22, 1874, hosting David Kalākaua, the last king of Hawaii. The event was elaborately planned with President Grant and his wife, Julia, presenting what newspapers called a "brilliant" display of flowers, expensive crystal, and imported china.
President Grant reportedly wasn't too concerned with entertaining, but his wife wanted to move past her husband's preference for simple foods, which were comparable to what he had in the military. Julia hired restaurateur Valentino Melah as White House steward to add sophistication to events.
President Grant's state dinners, according to newspaper columnist Emily Edson Briggs, were multi-course meals that began with "fruits, flowers, and sweetmeats" along with "bread and butter" to accompany the soup in the first course. Diners then enjoyed "a French croquet of meat," followed by the third course of meat and potatoes. Additional dishes included partridge legs, as well as a rice pudding dessert. Diners also imbibed multiple glasses of wine throughout the meal.
The meal itself was designed to please the "Merrie Monarch," King Kalākaua. The details of the menu are unclear, but during the dinner, a Hawaiian official stood behind the king and inspected the dishes before the monarch ate them.
see more on Ulysses S. Grant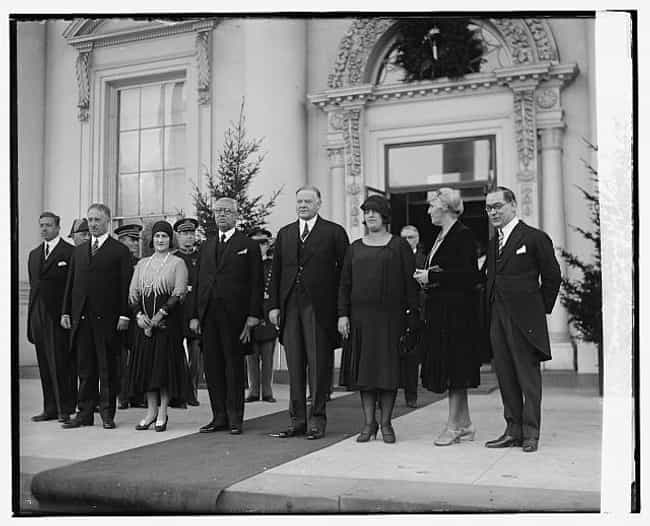 Herbert Hoover liked to entertain. He reportedly had horrible table manners, but he also didn't like to eat alone. Supposedly, he even shared his morning eggs with his dogs. For formal affairs like state dinners, President Hoover and his wife, Lou Henry Hoover, served multiple courses.
One of these dinners included "rare species of fish, cold lobster, cunningly devised baskets of beets, stacked with cucumbers, smothered chicken breast, endive in spring salad, fruits, ices, and candy." This menu was offered to King Prajadhipok of Siam in April 1931.
see more on Herbert Hoover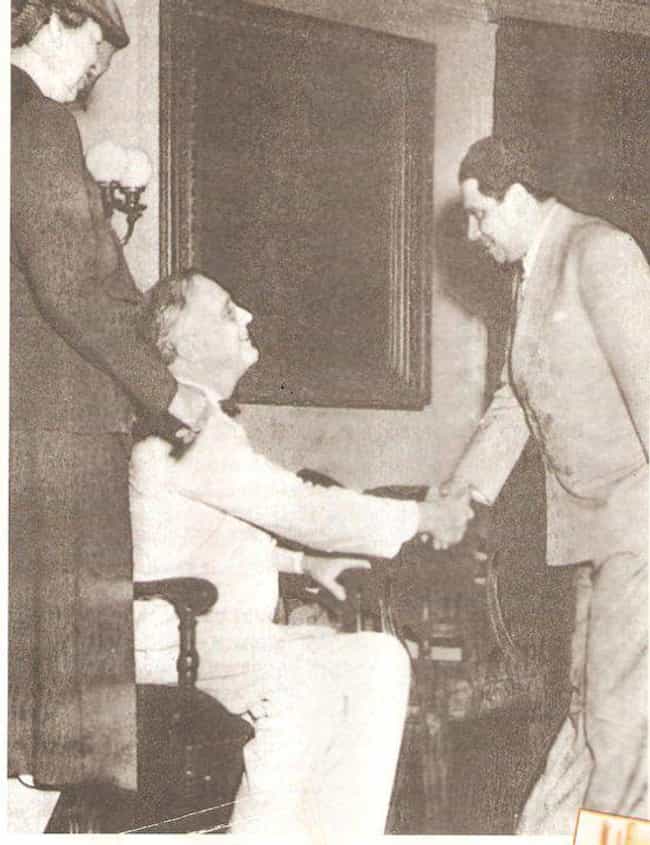 State dinners during Franklin Delano Roosevelt's administration were much less upscale than what modern diners would experience today. President Roosevelt once served hot dogs to King George VI and Queen Elizabeth of England at his home in New York, but at the White House, the choice of food was as much a symbol of Americana as the economic and social climate.
When President Roosevelt took office, the world was in the midst of the Great Depression. When the Roosevelts moved into the White House, they adopted a relatively austere diet and cut down on waste to serve as a model to other Americans. For state dinners, the Roosevelts still served multiple courses, but Eleanor Roosevelt cut out soup if there was a sufficient entree, and seafood was omitted if other items were thought to be enough. There was no fruit course included.
In terms of the entrees, these were often turkey or chicken dishes in what might be considered a Thanksgiving-style meal. Side items included vegetables that White House housekeeper Henrietta Nesbitt procured at an affordable price, such as lima beans and rutabagas. On one occasion, the White House served marshmallow-covered sweet potato casserole. Diners enjoyed wine or sherry, according to menus, though Cuba's Fulgencio Batista was treated to a whiskey sour in 1942.
see more on Franklin D. Roosevelt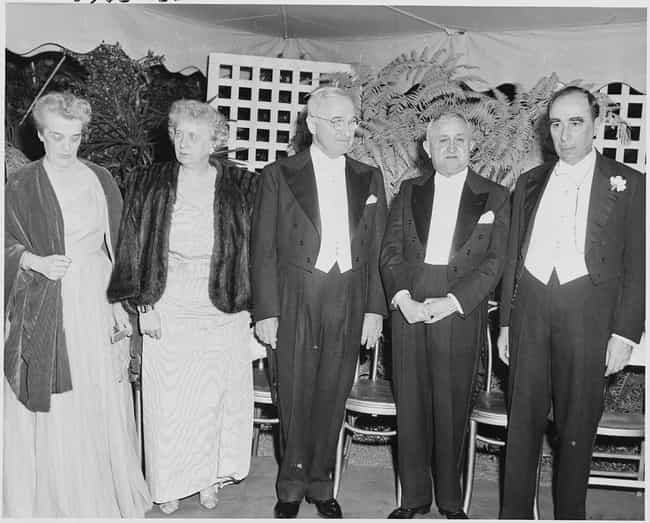 When President Harry S. Truman hosted guests at formal meals, he was known to serve watermelon pickles and strawberry shortcake, two Missouri-styled foods prepared by White House chef Vietta Garr. Both Winston Churchill and Princess Elizabeth (later Queen Elizabeth II) both dined on watermelon pickles - but it was the Fritos that Truman served Dutch Prime Minister Willem Drees and his British counterpart, Churchill, that perhaps stand out as the most unique offerings from a president.
Though the Fritos were part of lunch, the snack demonstrated President Truman's simple taste in food. Other items on the menu when Princess Elizabeth visited in 1951 included baked ham and fried potatoes. Lobster thermidor was also served, but the princess probably didn't imbibe the wine, Scotch, sherry, and other alcoholic drinks the president served men like Churchill and President Elpidio Quirino from the Philippines. The men toasted each other at the Carlton Hotel in 1949 because the White House was undergoing a large-scale remodeling.
see more on Harry S. Truman