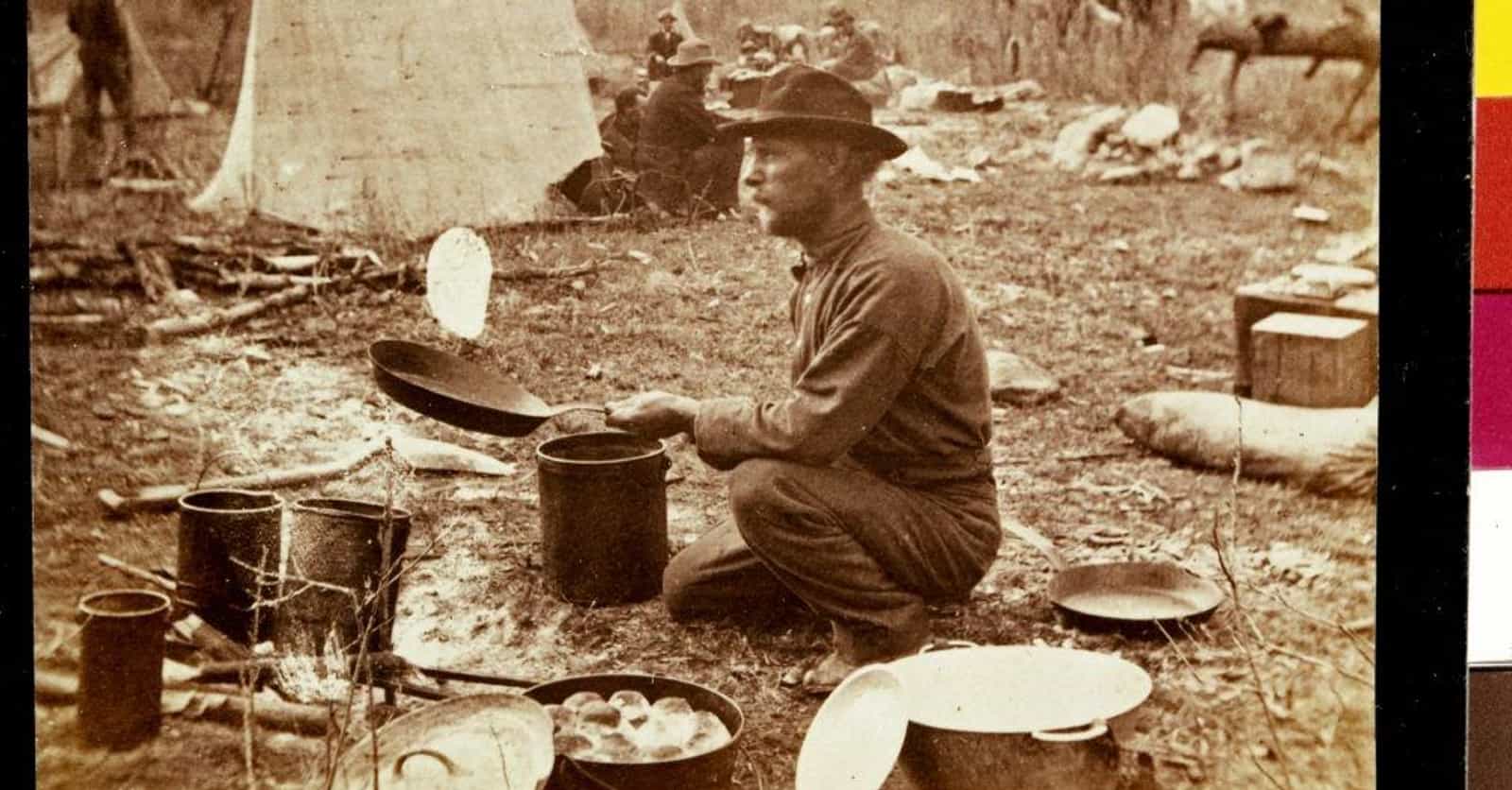 Photo: user uploaded image
Unconventional Foods People Ate To Survive During The Civil War
Voting Rules
Vote up the Civil War-era foods you can't believe people ate.
Survival during war is often about more than just time spent on the front lines. During the Civil War, finding sufficient, edible food was challenging on account of a devastated landscape, insufficient labor after farmers went off to fight, as well as blockades and barricades preventing access to much-needed provisions. 
Much like settlers headed out West during the expansion of the United States or millions of poverty-stricken individuals impacted by the Great Depression, Civil War soldiers and their civilian counterparts resorted to whatever they could find to eat. Sometimes the results were gnarly and out of the norm when viewed through a modern lens.
The following recipes reflect the creativity men and women undertook in the kitchen and at the campfire. From alternative forms of coffee to cakes of all kinds, you may not believe some of the things people actually ate. 
---
Photo: Badagnani / Wikimedia Commons / CC BY-SA 3.0

Rations during the Civil War included salt beef and pork, as well as flour, water, salt, sugar, coffee, and vinegar. Meat wasn't always available, especially in the South where barricades often prevented provisions from arriving. One of the substitutes for meat was a mixture of rice and molasses. Sometimes cooks and soldiers added cornmeal, too.

Molasses itself was an acquired taste, used as a sweetner by Confederate troops once sugar ran out. A nice mixture of rye and cereal with molasses was "enough to produce deadly illness in any one who swallowed it, not excepting a Rebel soldier," according to one soldier. But they "learned to love it."