Cuisine

11 Foods You Thought Were Foreign That Totally Aren't

586 votes
129 voters
35.2k views
11 items
List Rules Think you know where fajitas came from? Upvote the foods you are most surprised to learn are not actually foreign.
American food is in disguise, but this list reveals the truth. Don't be fooled by dishes that have foreign names or sound like they're from a different country! As it turns out, many popular cuisines in America, from Chinese food to Mexican food, feature dishes that aren't even associated with China or Mexico. This list of American foods with foreign-sounding names will set the record straight on your all-American meal.
Spoiler alert: the Cuban sandwich ain't Cuban, and the German chocolate cake ain't German. Apparently, America is too humble to brag about their delectable treats, so they've named them after the countries or cuisines that inspired their creations. Is German chocolate cake really from Germany? No, but they guy who made it was named for the country. And, while Vichyssoise and Chimichangas have French and Spanish names, respectively, it turns out they were born in the home of the brave.
Which popular foreign foods are actually American? You might be surprised to learn that your favorite foreign foods and cuisines are actually from the
United States
. Cast your votes for the dishes you are most surprised to see listed here.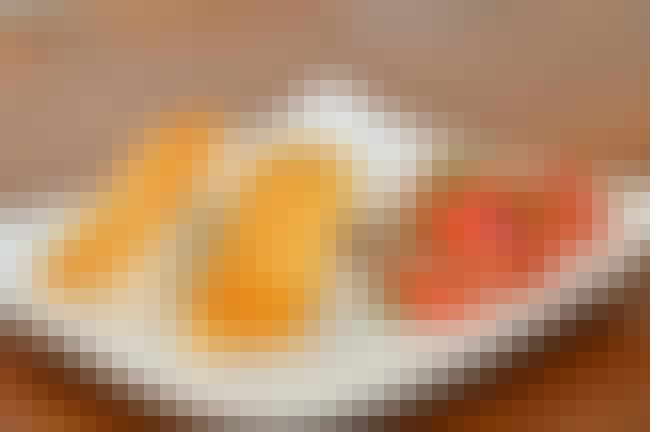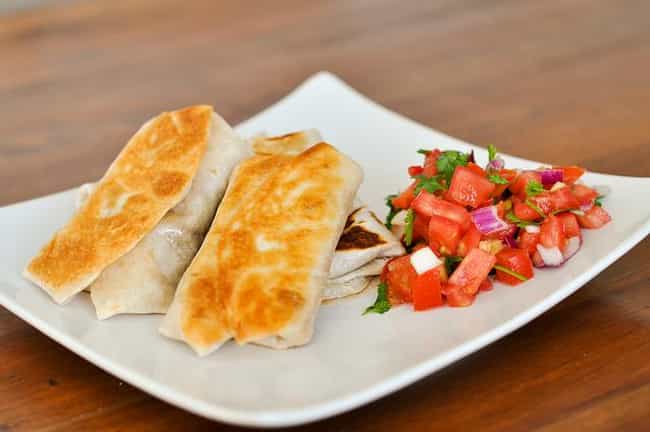 A Chimichanga is a deep-fried burrito, and its name is the only foreign thing about it. The classic Southwestern dish involves stuffing a flour tortilla with cheese, rice, spices, and meat (usually shredded chicken or pork). Mexican restaurants will often serve it as an appetizer and accompany it with salsa, sour cream, and cheese. Though nobody knows who the exact creator was or if it's true that Arizonans accidentally dropped a pastry in the deep fat fryer, Tuscon is usually identified as the source city.
Also Ranked
#29 on The Best Latin Food

Did this surprise you?
see more on Chimichanga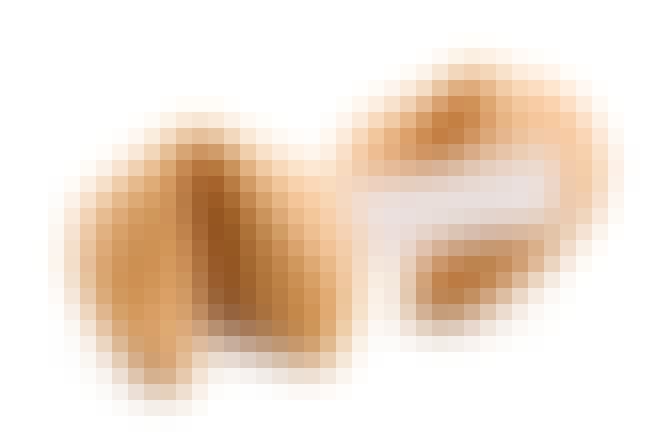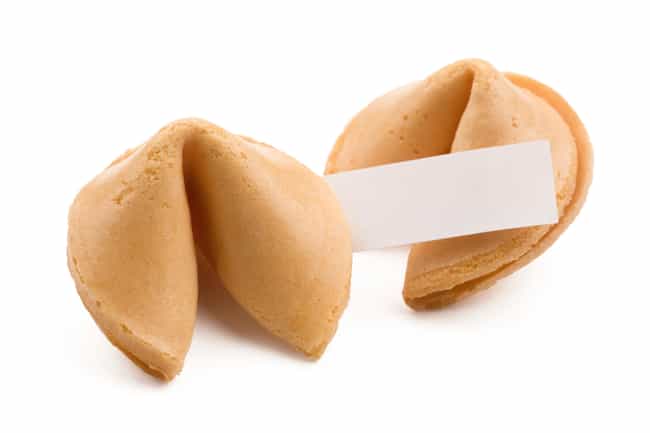 After you eat a meal of Chinese food, you will often receive a check and a fortune cookie. These crispy cookies made of oil, vanilla, sugar, and flour have a very distinct shape. Don't bite too hard, though, because there's always a piece of paper with your fortune (and often Lucky Numbers or a Chinese word of the day) inside. But this "Chinese" treat is a completely American dessert, and, if anything, was inspired by a Japanese cookie in the 19th century.
Also Ranked
#63 on The Best American Foods
#17 on The Very Best Types of Cookies, Ranked

Did this surprise you?
see more on Fortune cookie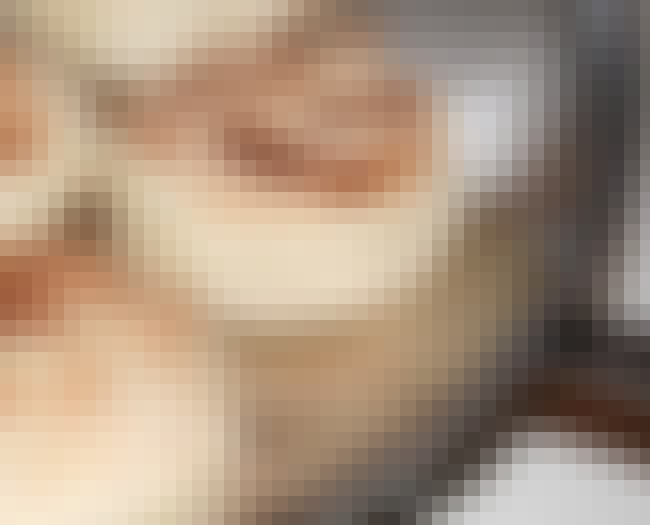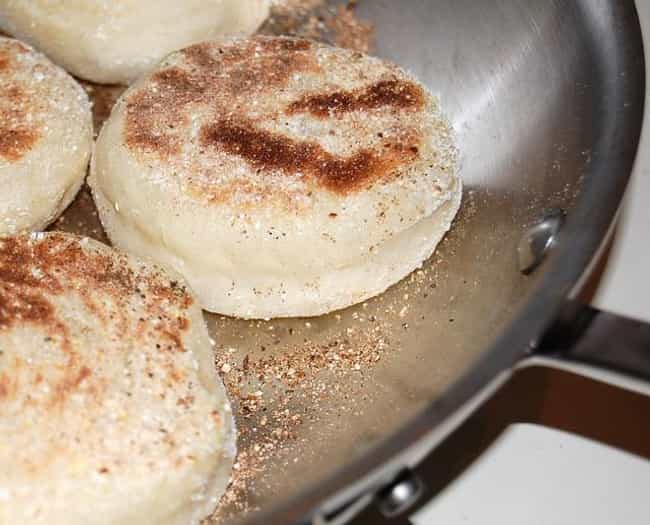 Unlike America, the English muffin did not begin in the United Kingdom. This small, circular, thin, yeast-leavened bread always makes for the perfect breakfast sandwich. They're even good with just some butter or cream cheese, but they're also vital ingredients in Eggs Benedict. Though these muffins aren't English, the baker who first made them was. He just happened to be in America in the late 1800s when he created this bread, which was based on his mother's tea cake recipe.
Also Ranked
#88 on The Best Things To See At A Buffet
#24 on The Best Breakfast Foods
#15 on The Very Best Types of Bread, Ranked
#36 on The Best Foods to Eat After a Workout

Did this surprise you?
see more on English muffin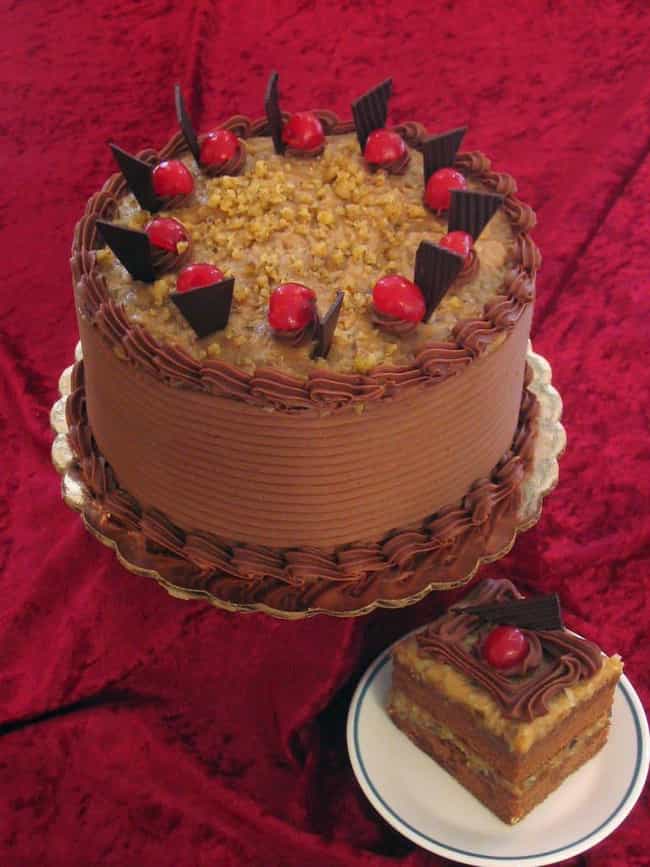 Don't let the name deceive you, this is a 100% American chocolate cake. "German" doesn't refer to the country, it refers to the last name of an American man named Sam German. In the 1850s, Mr. German created a sweet baking chocolate bar that was used in the recipe for this delectable dessert, a layered chocolate cake filled and covered with coconut-pecan frosting.
Also Ranked
#11 on Every Single Type of Cake, Ranked by Deliciousness

Did this surprise you?
see more on German chocolate cake