Unspeakable Times
9 Ingenious Ways Seemingly "Foolproof" Crimes Were Solved

The perfect crime of the past is most definitely not the perfect crime of the present. "Nowadays you have to be a scientist if you want to be a killer," author Vladimir Nabokov famously wrote in 1995 - and his observation has only become more relevant as time goes on and forensic science evolves.
What does it take to pull off the "perfect crime?" A little bit of luck, a little bit of planning, and whole lot of cover up. However, brilliant detective work belongs to all eras, and an ingenious crime-solving strategy is still an ingenious crime-solving strategy, whether the year is 1875 or 2016. Below are some notable true crime examples of sleuthing techniques that went above and beyond the investigative norm, either by lucky accident or by calculated intent.
Contact Lenses Help Detectives See Murderer More Clearly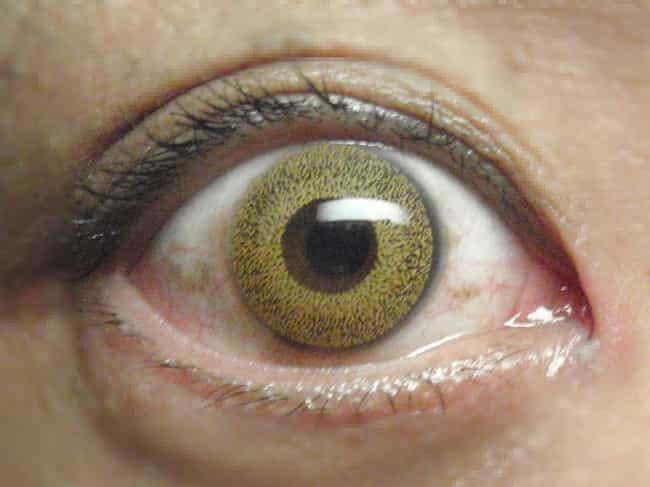 What happens to contact lenses when they're in the eyes of a corpse? It's not a question many people have pondered, but one particularly savvy North Carolina detective named Charles Sole did, and his morbid speculation made all the difference.
In 2005, 26-year-old Janet Abaroa was stabbed to death as her young child slept nearby. Her husband Raven's alibi (that he'd been out playing soccer and had come home to find her body) didn't sit well with investigators. Sole was haunted by one detail, in particular - no one could find Janet's contact lenses.
Raven Abaroa claimed that his wife had been in bed watching TV when he'd left for his game. The only problem was that Janet usually took out her lenses before getting into bed. On a hunch, Sole called an ophthalmologist to find out if it would still be possible to "identify contact lenses from a body that had been exhumed after five years." The doctor replied that the lenses would likely have disintegrated, but that it was worth a shot.
Abaroa's body was recovered, and though her lenses had indeed all but disintegrated, remnants of them were still there, which proved that she hadn't removed them before bed after all. Prosecutors began to build on the hypothesis that she had already been dead by the time her husband left for the evening. Abaroa pleaded guilty to manslaughter in 2014, though he continues to maintain that he didn't kill his wife.
Son of Sam - The Complex Mystery Solved By A Run-Of-The Mill Parking Ticket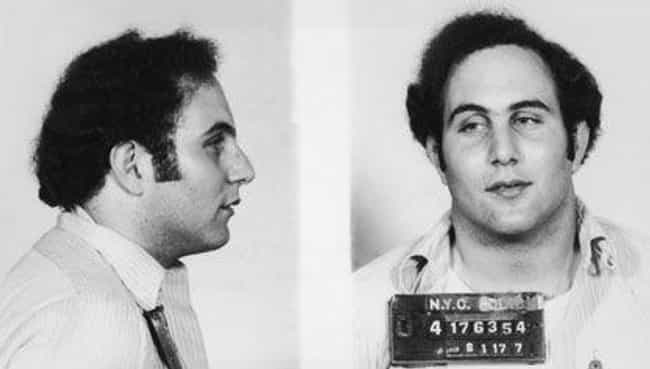 Serial killer David Berkowitz eluded capture for over a year, perplexing investigators and the public alike with the bizarre, enigmatic, and deranged letters he sent to New York City newspapers.
The way the Brooklyn madman was eventually apprehended, however, was so simple that it was ingenious in itself. The tip that finally cracked the case came from a woman who happened to be walking her dog on the night of Berkowitz's final killing. She encountered "a young man who walked strange, like a cat," and who leered ominously into her face as he passed. A few minutes later, the woman heard shots and a car horn go off. She called police and described her encounter, adding that she'd seen a cream-colored car near the murder scene that had been illegally parked.
Berkowitz had apparently been using his own, registered vehicle as his regular getaway car, so in the end, he was caught simply by virtue of the parking ticket he'd acquired that night. On it was his home address.
The Encrypted Letter That Solved a 526-Year-Old Mystery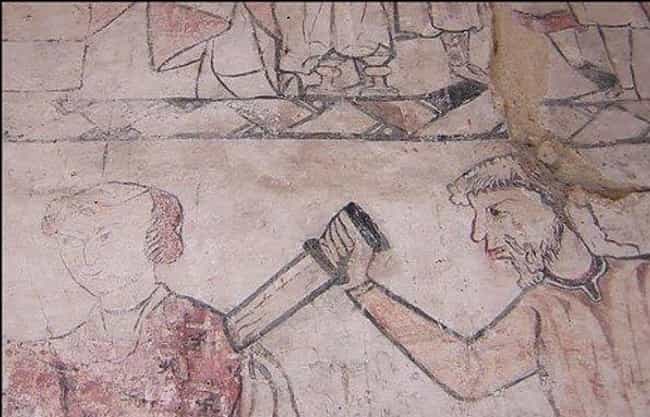 In 1478, Giuliano de Medici, co-ruler of Florence, was violently ambushed by a group of knife-wielding assassins as he strolled in the magnificent Cathedral of St. Mary of the Flowers. His brother Lorenzo survived the assault, but Giuliano's murder was widely attributed to Francesco de Pazzi, the son of a Montague-and-Capulet like "rival family."
The assassination was relegated to history as "the Pazzi conspiracy," and nothing further was concretely made of it until 2004, when historian and scholar Marcello Simonetta "deciphered an encrypted letter that he had discovered in a private archive."
According to the New York Times, the letter revealed that Federico da Montefeltro, Duke of Urbino (and a noted humanist whose nickname was "The Light of Italy") had actually been the one to orchestrate the slaughter. In the document, the Duke chronicled his "personal insistence on getting rid of the Medici brothers, and discussed his military contribution to the plot (550 soldiers and 50 knights)."
Pretty impressive detective work, for a case that masqueraded as solved for 530 years.
The Gang Murderer Who Literally Painted His Crime On His Body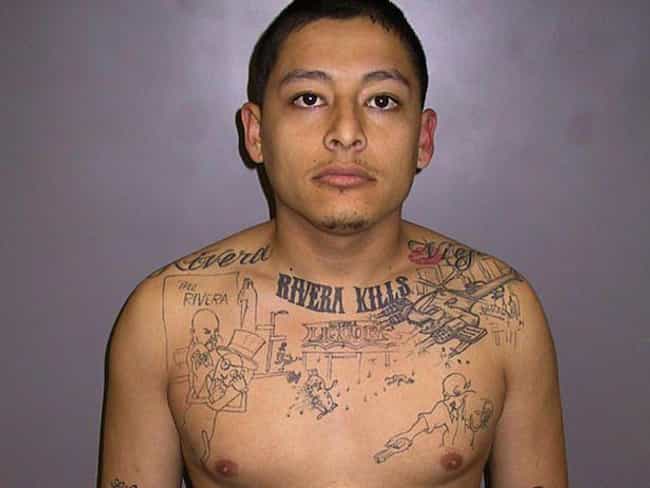 It's one thing to commit a murder, but quite another to tattoo a veritable mural of said crime scene across your chest. Yet (in a scenario that resembles a contemporary twist on Ray Bradbury's The Illustrated Man), that's exactly what gang member Anthony Garcia did.
On January 23, 2004, Garcia gunned down rival gang member John Juarez in front of a liquor store, and managed to flee the scene of the crime. Shortly thereafter, however, he also commissioned a meticulously detailed inking of the crime, chronicling Juarez's demise in vivid pictures. According to reports, it even featured "the Christmas lights that lined the roof of the liquor store where Juarez was shot and killed, the direction his body fell, the bowed street lamp across the way, and the street sign. Above everything read the title, RIVERA KILLS, a reference to the gang. A helicopter was also placed above the scene, raining down bullets, a nod to Garcia's alias 'Chopper.'"
Garcia's crime might have remained undetected were it not for a couple of observant detectives who were going through random photos of gang tattoos. One of them happened to be familiar with the liquor store case, and when he noticed the tattoo's startling play-by-play pictorial, he put two-and-two together. Garcia was arrested and sentenced for multiple "revenge murders," which he was tied to via subsequent investigations.
As Jimmy Stewart told Kim Novak in Hitchcock's Vertigo, "you shouldn't keep souvenirs of a killing." Especially if said memorabilia is permanently etched into your torso.