Movie Quotes

For a Good Time Call Movie Quotes

120 votes
38 voters
16.8k views
10 items
"For a Good Time Call..." movie quotes tell the often lewd tale of two enemies turned business partners in a phone sex operation. When times get tough for these two young ladies, they take a leap and start their own phone sex business. Seth Rogen co-stars in the comedy film written by wife Lauren Miller and Katie Anne Naylon and directed by Jamie Travis first made it's debut at the 2012 Sundance Film Festival before making a theatrical release in August 2012.
"For a Good Time Call..." begins when the two ladies, Lauren (Lauren Miller) and Katie (Ari Graynor) meet after a college party. Katie, who drank a bit too much, makes a horrible first impression on Lauren, who was tasked with driving Katie home. Fast forward 10 years and though they share a mutual friend Jesse (Justin Long), Lauren and Katie are still at odds and both are facing a choice between moving into the same apartment together or ending up on the street.
The ladies take the high road and co-habitate in a beautiful Gramercy Park apartment. Lauren however continues to struggle to find work and finally breaks down to join Katie in her profession as a phone sex operator. Lauren also sees the potential of the business and helps Katie set up a company of her own. At first, Lauren only wants to handle the business side of things but later on, Lauren too gets the itch to talk dirty to strangers and joins Katie on the line.
If "For a Good Time Call..." is a bit too naughty for your tastes, try one of the other stellar summer movies such as
"Lawless,"
"Cosmopolis,"
"Premium Rush,"
"Hit and Run,"
"ParaNorman,"
"Sparkle,"
"The Expendables 2"
or
"The Odd Life of Timothy Green."
Homeless Over a Party Foul
Jesse: "I need a minute of your time, okay? A minute where you are just neutral and you're not judging each other and you are not holding on to s***."
Lauren: "Whenever I smell urine, it reminds me of the time you peed in my hair."
Katie: "Ugh, there was a bump. What do you want me to say about it?!"
Lauren: "There was no bump!"
Jesse: "Stop it! You two hate each other for no reason! I am so sick and tired of living like a child of divorce. Why don't you just live together for the summer, see how it goes? Okay, Lauren, honey, I have a question. Where are you sleeping tonight, cause it's not at my place? I have that Peruvian boy coming over from the gym. And Katherine, may I remind you that your most promising applicant was that woman that looked like Ted Danson and could not stop *******? Do you want that? You two, my gorgeous angels, are about to be homeless in Washington Square Park over a f****** party foul and I don't like to give out spare change so you're on your own."
Rather than see his two best friends out on the street, Jesse tries to mediate a truce between Lauren and Katie. He explains that the choice is simple, they can get over the "party foul" that put them at odds and live together or they can both live on the street.
Should this be higher or lower?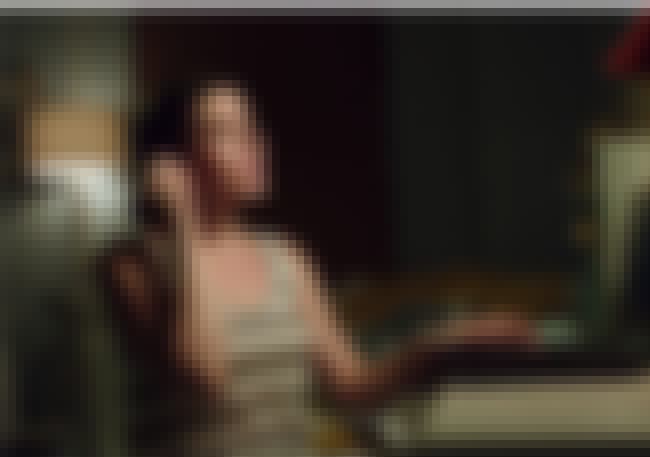 Lauren: "I've had phone a**l."
Jesse: "You had phanal?!"
Lauren: "This doesn't make me a whore."
Jesse: "A whore?! No, this makes you awesome!"
Still straddling that fine line between prude and proud, Lauren shares details of the naughty things she's said on the phone sex line with Jesse. Lauren sees some of the kinks as whorish while Jesse calls them pure awesome.

Should this be higher or lower?
Jesse: "This is my friend Katie. This is my friend Lauren. She's going to drive you home, okay? Please, please, please."
Katie: [holds up a plastic cup] "Is this yours?"
Lauren: "Yeah, sorry, I think it's empty."
Katie: "Perfect!" [urinates in the cup]
Lauren: "Stop! This is my new car!"
Katie: "I do this all the time, just shhh... Ta da! See, no spills at all!" [spills the cup of urine all over Lauren]
Lauren: [stops the car] "Get out."
Katie: "Urine is sterile!"
How not to make a good first impression: Be really drunk, urinate in a cup in a stranger's car, then when the car hits a bump, spill that cup of urine all over the stranger. That's the story when Katie and Lauren first meet in a flashback from 10 years earlier.
Should this be higher or lower?
Lauren: "Laxstin Press isn't hiring for another three months so until then, I'm yours. I want to make a third of the profits and I'm not getting on the phone. It's strictly business."
Katie: "I wouldn't want you on the phone. You wouldn't have any idea what to do. Can you help me make a website?"
Lauren: "Of course I could, but you don't need a website yet. You need a phone number and a phone... for your new landline."
Katie: "Oh my god, you got me a gift!"
Lauren: "You're welcome."
Katie: "And it's pink! Okay, so I've been thinking about the concept of my line and the thing about it, it's classic, it's always in style, just like my pretty pink phone."
When her interview does not go as planned, Lauren breaks down and finally agrees to join in on Katie's new phone sex business. She even takes the first step by setting up a landline for the apartment and buys Katie a pretty pink phone."
Should this be higher or lower?