Weird History
The Real History Behind 'Ford V Ferrari'

In the early 1960s, the Ford Motor Company was eager to appeal to a younger market of drivers - and that meant building a faster and more powerful car. CEO Henry Ford II could think of no better means than bringing Italian automaker Ferrari under the Ford banner. In theory, it was a good match: Ford wanted to get into the European racing scene, and Enzo Ferrari needed cash to keep his business afloat.
Over several months in 1963, the details came together. Ford would take control of Ferrari's passenger vehicle production, while Ferrari would retain control of their racing division. But when Ford executives presented Enzo, who was known as il Commendatore, or "the Commander," with the contract, there was a stipulation: Henry would have final approval over all racing budgets. Enzo - who was only entertaining Ford's offer because it would allow him to focus more on racing - refused. He and his lawyer left the negotiating table, went out for dinner, and never returned. Hank the Deuce wanted revenge.
Just three years after their deal with Ferrari soured, Ford's GT40 swept the Triple Crown of endurance racing, taking first place at the 24 Hours of Daytona, 12 Hours of Sebring, and 24 Hours of Le Mans. When Ford beat Ferrari at Le Mans in 1966, Ford didn't just squeak by: They took the podium with a 1-2-3 finish. It was the first time in history a car from an American manufacturer won the prestigious and grueling race in the French countryside; it was also the first time in six years Ferrari was defeated.
This is the story that fuels Ford v Ferrari. The film follows driver Ken Miles (Christian Bale) as he works with automotive designer Carroll Shelby (Matt Damon) to build a car that will please marketing exec Lee Iacocca (Jon Bernthal) and win Le Mans for Henry Ford II (Tracy Letts). The real story behind Ford v Ferrari is often presented as a grudge match; even the film's title pits the two companies - and the two men behind them - against each other. But it's also a story about innovation and determination, perseverance and risk.
Hank the Deuce and il Commendatore provided the spark, but it was the desire to build an exceptional race car that led to Ford's victory at Le Mans.
back to page 1
The First GT40 Was A Failure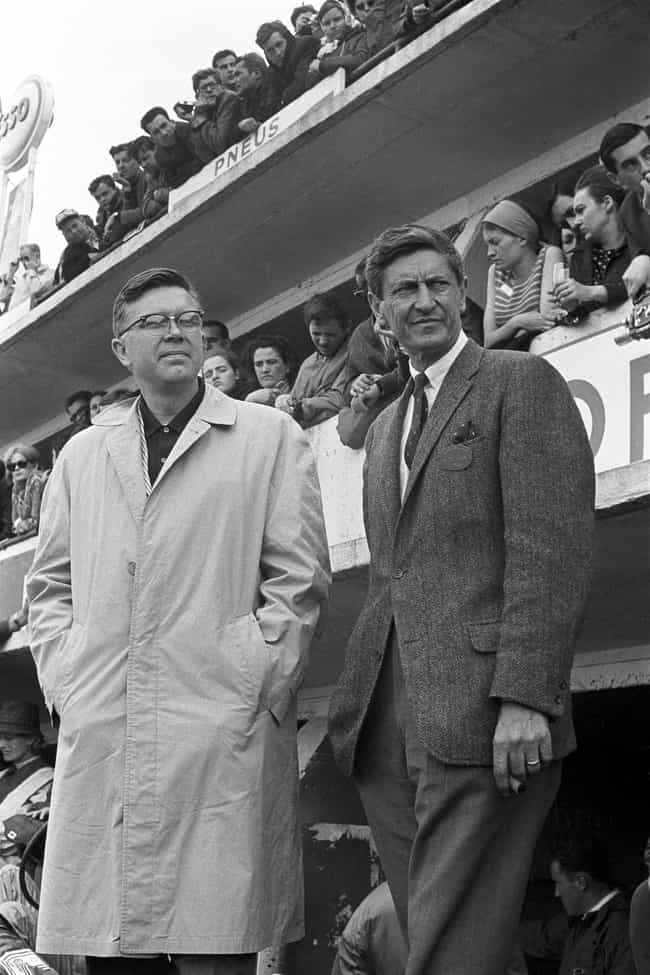 Ford brought two completed GT40s to the 1964 Le Mans test weekend, which typically occurs a few months before the big race to give entrants a chance to familiarize themselves with the course. But as the drivers took the GT40s out, they reported something strange: The rear tires had an alarming tendency to lift off the ground at high speeds. Both cars crashed before the weekend was done.
Ford had no backups. Le Mans was two months away and the company's entire stock of GT40s was in pieces, scattered along the Mulsanne straight.
Ford managed to repair the wrecked GT40s and cobble together a third before Le Mans. They also added a rear spoiler to fix the stability issues. Still, it wasn't enough. None of the three vehicles finished the race that year, and one of them even caught fire. Ferrari took home another win at Le Mans.
Ford entered the GT40s in three other races in 1964 - the Nürburgring 1000 km, the 12 Hours of Reims, and the Nassau Tourist Trophy. Suspension issues and gearbox failures took them out of the running at all three events. Displeased with the results of Ford's first competition season, Henry II sent in executive Leo Beebe to oversee the racing division.
Lee Iacocca Spearheaded A Deal Between Ford And Carroll Shelby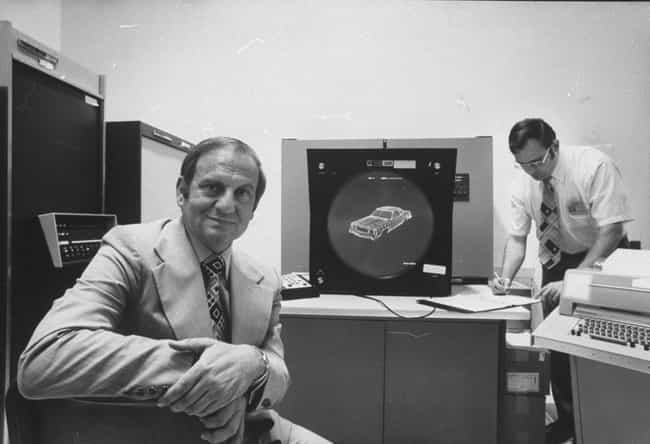 Carroll Shelby cut his teeth on the American racing scene in the early 1950s. He grew up in a small Texas town, flew planes in the Air Force for a while, and found himself bouncing around from job to job in his 20s. His first race was a quarter-mile drag at the Grand Prairie Naval Station, driving a car one of his friends had built from scratch. He won, and his racing career took off.
Shelby was good enough that he successfully made the transition to the European racing scene, but a heart condition ended his career in 1960. When he couldn't race, he did the next best thing: He built his own race cars.
Shelby's relationship with Ford started with Lee Iacocca. Iacocca, then head of the Ford division, didn't know much about Shelby when he showed up in Dearborn asking for some engines for his new race cars. He quickly learned that the Texan with a thick Southern accent knew his way around a circuit; as a driver, he'd raced cars for nearly anyone who would pay him. He knew, from a driver's perspective, what a winning racer needed. He also had a builder's perspective on how to make it. Shelby was the rare person who could straddle the line between the factory and the track.
Shelby had a few chassis from a defunct European carmaker; he just needed something to power them. After Iacocca gave him the engines, Shelby returned to California to set up his shop.
He ended up calling his car the Cobra, and it quickly made a name for itself on the track.
Shelby Also Had A Grudge Against Ferrari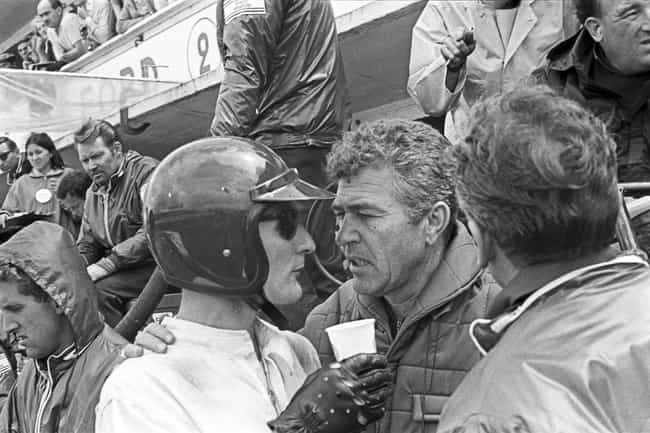 Carroll Shelby won Le Mans once, in 1959. He was driving for Aston Martin.
Shelby was only the second American driver to win Le Mans and, if Enzo had his way, Shelby would've crossed the finish line in a Ferrari. According to A.J. Baime's Go Like Hell:
Throughout Shelby's years with Aston Martin in the late 1950s, he had developed a distaste for Enzo Ferrari. More than once Ferrari had offered Shelby a contract. And each time the Texan had turned it down. Perhaps he had a sense that signing that paper would be like making a pact with the devil. Yes, Ferrari's cars were the greatest. But Shelby saw the men on Ferrari's team die one after another in 1957-1958. He believed Il Commendatore was responsible.

"That son of a b*tch killed my friend Musso," Shelby said about the Roman pilot Luigi Musso, who died in a [Ferrari] Dino at the French Grand Prix. "And he killed others, too."

In the spring of 1963, Shelby organized a press conference. When he called a meeting, everyone showed up. He stood before reporters and photographers, stared right into the eye of a television camera, and announced that he was forming a new team to take on Europe. The Texan was gunning for the Monster of Maranello.
The 1950s were a tough decade for Ferrari. Several of the company's racing drivers perished in well-publicized collisions, and Enzo was even charged with manslaughter after the particularly devastating 1957 Mille Miglia race. A Ferrari driven by Alfonso de Portago blew a tire and drove into a crowd of spectators, ending the lives of de Portago, his passenger, and nine bystanders. Prosecutors alleged Enzo was responsible for outfitting his cars with subpar tires.
The charges were dismissed in 1961, but it left Ferrari with a bad reputation among drivers like Shelby.
Shelby American Stepped In To Fix The GT40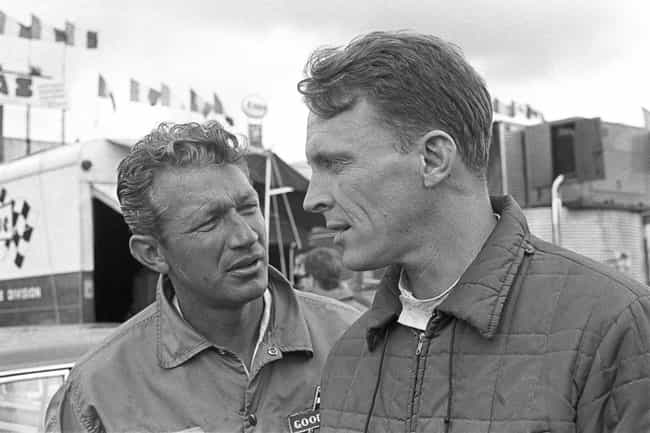 Beebe didn't waste any time cleaning up Ford's racing division. Shortly after the GT40s failed to cross the finish line at the 1964 Nassau Tourist Trophy, he put Shelby in charge of the car's development. At Le Mans that year, one of Shelby's Cobras placed first in the GT (Grand Touring) class and fourth in the overall race. Clearly, Shelby could build a car strong enough to survive Le Mans. Perhaps, with a larger engine, he could develop a car fast enough to win.
Shelby, his chief engineer Phil Remington, and his test driver Ken Miles examined the GT40 at the Shelby American headquarters in California. Miles, a British ex-pat who drove tanks in WWII, had no formal training in engineering, but he'd been driving and tuning race cars for more than 20 years. Miles had a reputation for being outspoken and difficult to work with, but he got along well with Shelby.
Ford brought in state-of-the-art computers to assess the GT40's performance issues; Remington and Miles preferred to do it with some string and Scotch tape. By securing small pieces of yarn to the driver's side of the car, then taking the car around the track, they could see, in the way the string moved, how air flowed around the vehicle.