Entertainment
17 Movies No '80s Kid Is Actually Nostalgic About

4.8k votes
959 voters
27.5k views
17 items
List Rules Vote up the 1980s movies that should just go ahead and stay in the '80s.
If you had a dollar for all the forgotten '80s movies, you could comfortably retire. The way films were viewed during that decade changed dramatically. Cable TV went into more homes, which meant more people had access to premium channels like HBO, which aired movies uncut and uninterrupted by commercials. Videocassette recorders became a phenomenon, providing an additional way to consume movies. Such innovations created a demand for more movies to fill the airtime and to stock the shelves of video stores. With so much product out there, natural selection was bound to kick in. Not every film from the era would be remembered. The weak would falter.
Many '80s movies you forgot about are ones you probably watched repeatedly as a child. They were staples on cable and hot VHS rentals. Time has erased them from your memory banks because, quite frankly, they weren't very good. Even if you do remember them, recalling specifics is probably difficult. Sure, you remember watching them over and over as a kid, but the characters and plot points are hard to recall now.
These films, doomed to pop-culture oblivion, hark back to a time when new technologies created a strange kind of apathy. You watched whatever was on. You rented whatever was in. It was just cool to watch unedited movies at home. Let's reflect on a few of the most deservedly obscure.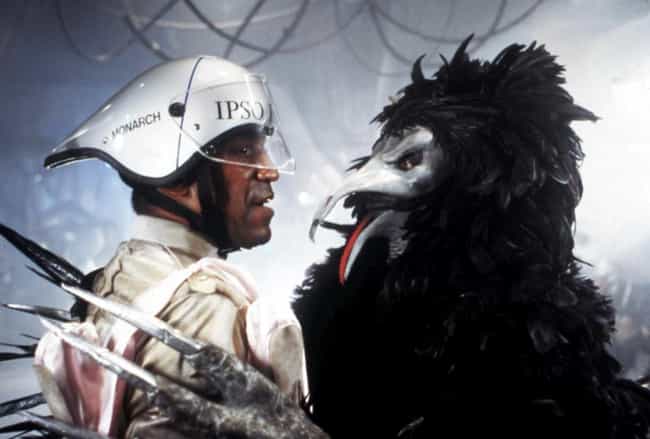 Bill Cosby starred in the spy spoof Leonard Part 6. Virtually everything about this production was misguided, from the blatant and distracting plugs for Coke to the confusing title. What rocket scientist thought it was wise to suggest it was the fifth sequel to a movie that doesn't exist?
Leonard Part 6 is so bad that Cosby himself disowned the picture, famously going on Larry King's CNN show and telling people not to go see it. The public listened to the star's advice, and has been following it ever since.
Actors: Jane Fonda, Bill Cosby, Tom Courtenay, Victoria Rowell, Moses Gunn, + more
Released: 1987
Directed by: Paul Weiland

Should this one stay buried in the past?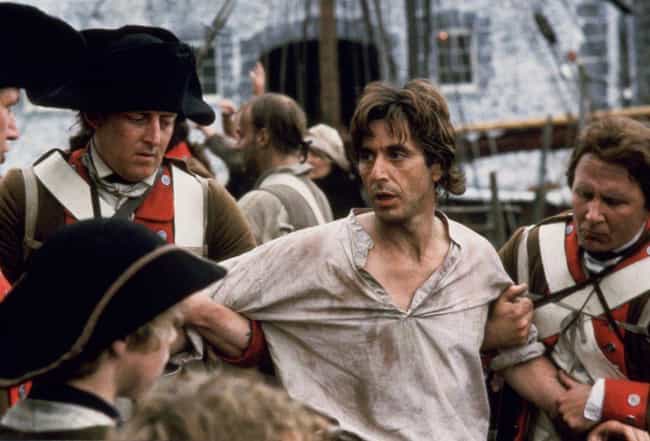 A great movie makes history come alive. A mediocre movie makes history seem dull. Revolution is the latter. On the surface, this 1985 film looked like a sure bet for the Oscars. Acting legend Al Pacino! Oscar-nominated Chariots of Fire director Hugh Hudson! Important historical subject matter!
In spite of an impressive pedigree, Revolution pales in comparison to dozens of other historical dramas. Even reading a high school textbook is more enthralling. And let's not forget Pacino's Brooklyn accent, which seems hilariously out of place in 1776.
Actors: Al Pacino, Annie Lennox, Donald Sutherland, Nastassja Kinski, Robbie Coltrane, + more
Released: 1985
Directed by: Hugh Hudson

Should this one stay buried in the past?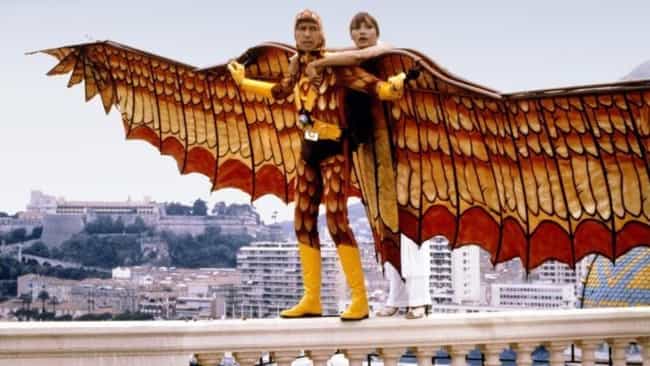 Perhaps noting the success of 1978's Superman: The Movie and 1980's Superman II, Walt Disney Pictures, decades away from complete ownership of Marvel, took a crack at creating their own costumed hero. Their 1981 disaster Condorman stars Michael Crawford as a comic book artist who decides to become his signature creation. With his fancy - and ridiculously clumsy - condor suit, he helps a female KGB agent defect.
Thanks to stiff performances, a preposterous-looking costume, and special effects so unconvincing that they make you cringe, Condorman guaranteed it would become quickly forgotten, despite airing virtually every five minutes on HBO in the early '80s. Superheroes are supposed to be cool, not laughable. When you see the character flying despite barely flapping his wings, you can't help but laugh.
Actors: Oliver Reed, Barbara Carrera, Michael Crawford, Dana Elcar, James Hampton, + more
Released: 1981
Directed by: Charles Jarrott

Should this one stay buried in the past?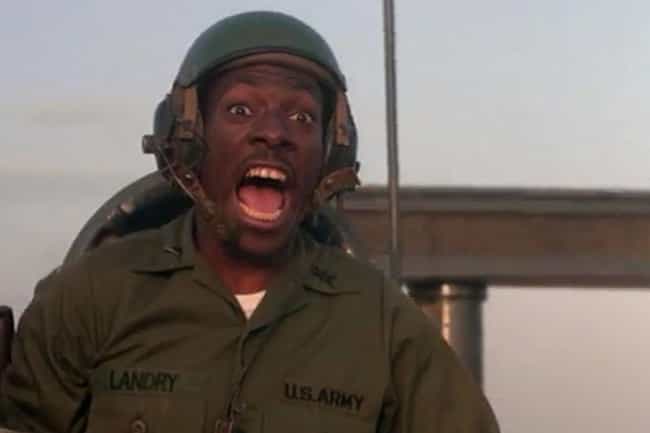 Sandwiched in between Eddie Murphy's hits Trading Places and Beverly Hills Cop was his first dud. Audiences watched Best Defense expecting another Murphy laugh-fest, only to discover that he has just a small supporting role as a tank commander.
What they got instead was a Dudley Moore comedy about a military engineer working on a gyroscope for use in Army tanks. Could any subject be less ripe for comedy than that? Even Murphy himself would probably tell people not to bother with this utterly forgettable movie, which, like Moore's gyro, falls flat.
Actors: Eddie Murphy, Dudley Moore, Kate Capshaw, Lillian Müller, David Paymer, + more
Released: 1984
Directed by: Willard Huyck

Should this one stay buried in the past?