Interesting
Old Hollywood Scandals That History Forgot

Updated March 11, 2020
859.5k views
16 items
During the golden age of Hollywood, secret stories happening behind the scenes were often more intriguing, and certainly darker, than anything on the silver screen. In an era of sanitized, often puritanical popular entertainment, old Hollywood scandals seeped in moral bankruptcy were fueling the creative, administrative, and financial branches of the motion picture industry. From studios hooking impressionable kids on substances to women forced into abortions to maintain their image, scandals old Hollywood covered up will certainly change the way you look at tinsel town's rose-tinted past.
In an era when studios had fixers who used money and intimidation to save the reputation of a starlet or the studio, countless scandals were covered up. Many of these secret old Hollywood scandals were swept under the rug when they happened and sealed in airtight boxes for several subsequent generations in an attempt to erase them from history, to preserve the legacy of those involved. In other cases, the public got wind; then, not soon thereafter, simply forgot they'd happened in the first place.
But as the years have passed, many of these secrets and cover-ups have been revealed, showing a darker side to the studios and stars of old Hollywood.
Joan Crawford Starred In At Least One Adult Film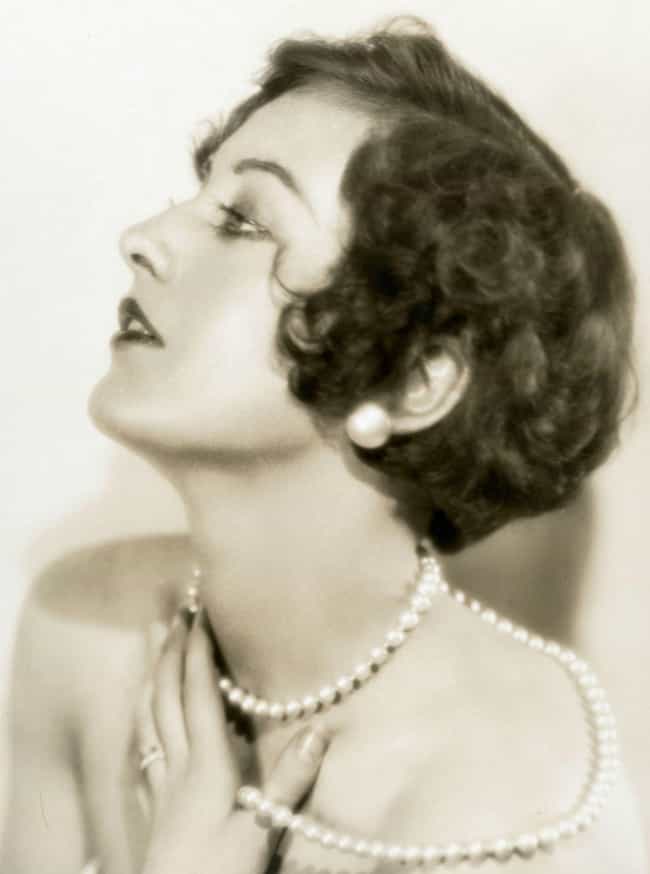 Before she became a movie star, Joan Crawford appeared in at least one pornographic film. As the story goes, MGM spent years, and hundreds of thousands of dollars, tracking the movie down and destroying it.
Crawford was one of MGM's biggest stars, so when studio brass found out she starred in pornographic short Velvet Lips as a teenager, probably while underage, the gloves were off. Allegedly, MGM's notorious fixer, Eddie Mannix, partnered with the mob to track down extortionists asking $100,000 for the film. The extortionists were given a choice: accept $25,000 for all negatives or the mob would take them out and take the negatives. In another version of the story, Mannix simply shelled out $100k for the negatives.
When Crawford left MGM in 1943, she paid the studio $50,000, an unusual move. Many historians believe she paid the studio back for acquiring and destroying the negatives to Velvet Lips.
Errol Flynn Stood Trial For Statutory Rape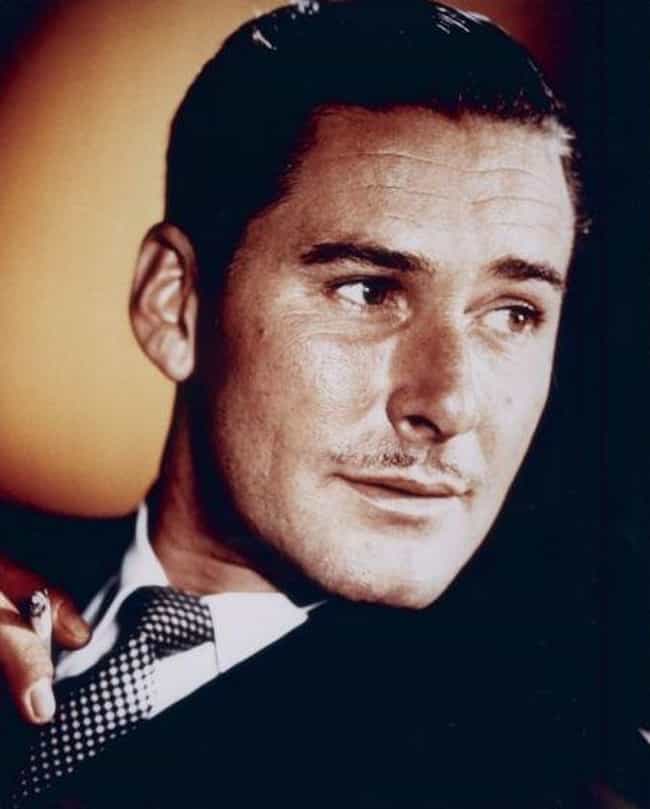 In 1943, Errol Flynn, one of the biggest Hollywood stars of the late 1930s and early '40s, best known for roles in swashbuckling pictures like Robin Hood and Captain Blood, stood trial for statutory rape.
Flynn, once quoted as saying "I like my whiskey old and my women young," was accused of sleeping with two 17-year-old girls. He denied the charges, and his lawyers worked hard to turn the jury against the accusers. After he was found not guilty, one accuser was quoted as saying: "[The jury] just sat and looked adoringly at him as if he was their son or something."
The scandal did little to stop Flynn's appetite for younger women. During the trial, he met a 19-year-old he married. At the time of his passing, at age 50, Flynn was in a relationship with a woman he met when she was 15.
Jean Harlow's Husband Took His Life Under Very Suspicious Circumstances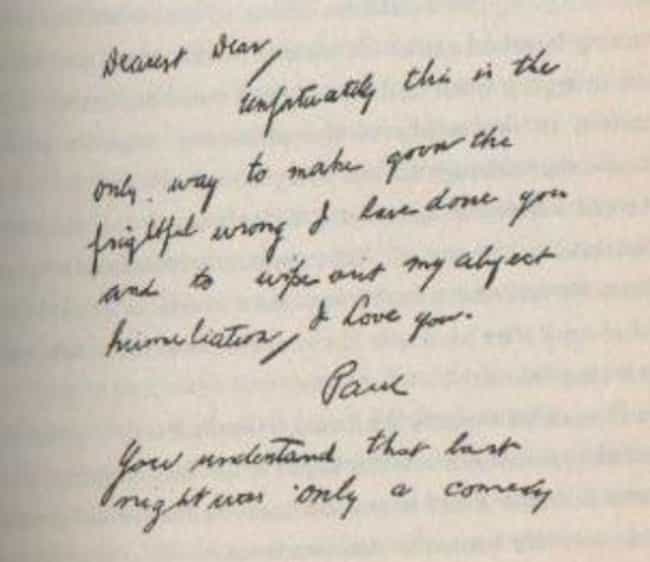 In 1932, Jean Harlow's husband, producer Paul Bern, died of an apparent suicide. His body was found naked in their home with a gun in his hand, along with a note. The police assumed this to be a suicide note, but they couldn't make heads or tails of what it actually meant, given Harlow's refusal to talk about it other than to say she was at her mother's house the night of the suicide.
MGM, Harlow's studio, quickly moved in to clean up the situation. Irving Thalberg, head of production, and Louis B. Mayer, studio head, arrived at Harlow's home the morning the body was found. Perhaps something nefarious was afoot; research conducted years after the case suggests Bern most likely did not take his life.
While living in New York years before meeting Harlow, Bern was romantically involved with struggling actor Dorothy Millette, who became his common-law wife. She suffered from mental and emotional problems. One day, Bern found her in a coma. Doctors said she would likely never come out of it. Ten years later, Bern was with Harlow, and Millette woke up and contacted him. He set a date to meet with her at his house, and sent Harlow away for the evening (according to some accounts, he provoked an argument to get her to leave the house).
Bern supposedly died the same night he arranged to meet Millette. Nine days after Bern passed, Millette's body was found in the Sacramento River, leading researchers to believe she took his life.
Greta Garbo And Marlene Dietrich Probably Had An Affair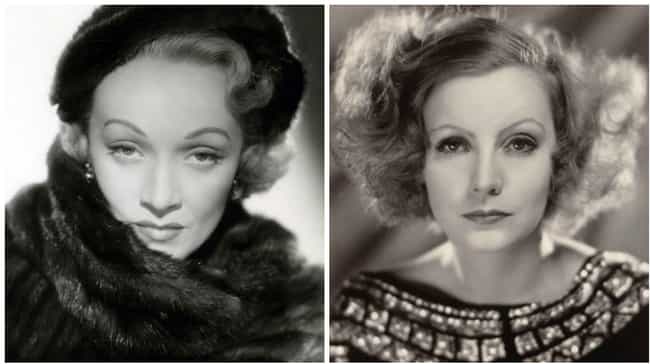 Greta Garbo and Marlene Dietrich had a lot in common. The actors were only four years apart in age, and both came to Hollywood from Europe around the same time (Garbo from Sweden, Dietrich from Germany). However, for most of their careers, Garbo and Dietrich denied ever having met one another.
In 1925, at the age of 19, Garbo appeared in the silent German film The Joyless Street, supposedly alongside Dietrich, who was 23 at the time. Dietrich consistently denied having been in the film, and since no complete prints of it survive, it was hard for anyone to say for certain what was true.
Diana McLellan, author and film historian, has extensively studied the surviving footage from the film, a project she undertook solely to see Garbo's performance. During the process, and using several old photos as a means of verification, McLellan is near-certain Dietrich appears in several key scenes in The Joyless Street. So what gives?
According to McLellan's research, Garbo and Dietrich had a torrid affair while filming The Joyless Street. The young, impressionable Garbo fell head-over-heels for Dietrich, who had no intent of creating a lasting relationship with the younger woman. The affair burned brightly but quickly and left both women embittered for life. Dietrich later confided in friend and writer Sam Taylor that Garbo was an unintelligent "Scandinavian child" who wore dirty underwear.