Military
14 Normal Jobs Nazi Leaders Used To Have That Prove Evil Can Come From Anywhere

The jobs Nazis had before the war frequently influenced their subsequent careers and behaviors. Some of Hitler's followers came from sophisticated and affluent backgrounds, but most were similar to Hitler in the sense that they were sort of floating listlessly in society, unproductive young men with aesthetic sensibilities who lacked a certain direction before finding one in the extermination of their fellow humans.
As a result, Nazi officials' jobs before the Nazi party was founded were typically menial or unproductive, and many top Nazis, including Hitler, channeled their frustration, hatred, and hostility into a political movement with perhaps the most well-known ending in history. Nazi officials before the Third Reich, before their infamy, were pretty Average Joes with a whole lot of fiery, burning hatred seething beneath the surface.
Adolf Hitler – Failed Art Student And Vagrant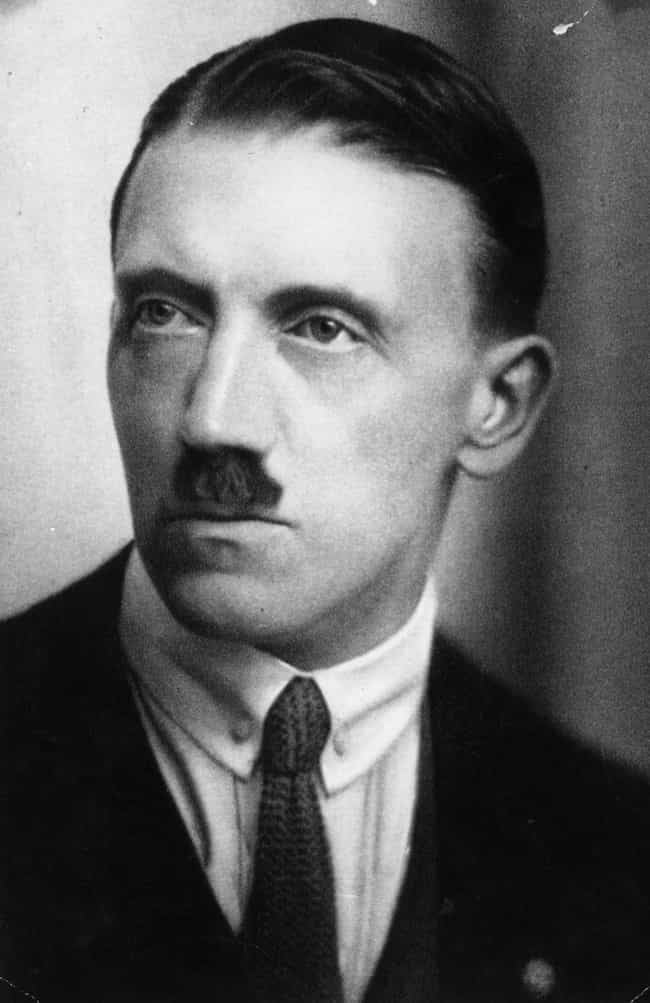 Adolf Hitler had a dysfunctional and tumultuous childhood. His father was an abusive, domineering alcoholic who beat his mother. Hitler – despite his father's desire that he become a customs official – was interested in pursuing an art career. To this end, Hitler deliberately did poorly in school. By sixteen, he was living in Vienna, working as a part time laborer, and surviving on an orphan's pension and support from his mother. He was also repeatedly applying to – and getting rejected by – the art academy in Vienna, and the drawings he submitted were deemed "unsatisfactory." With no means of support and literally homeless, Hitler wound up living in men's shelters and cheap hotels. An inheritance from his father rescued him from this existence. He moved to Munich in 1913 and joined the Army at the outbreak of World War I.
After leaving the Army, he became a professional politician involved in the Nazi party and, (here's the part most people know) by 1934 he was the official head of the government. The source of Hitler's virulent anti-semitism is historically debatable, but his anger over his art school rejection and belief that Jews and Communists were responsible for Germany's demise in World War I certainly added to this hostility.
Hermann Goering – War Hero, Pilot, And Drug Addict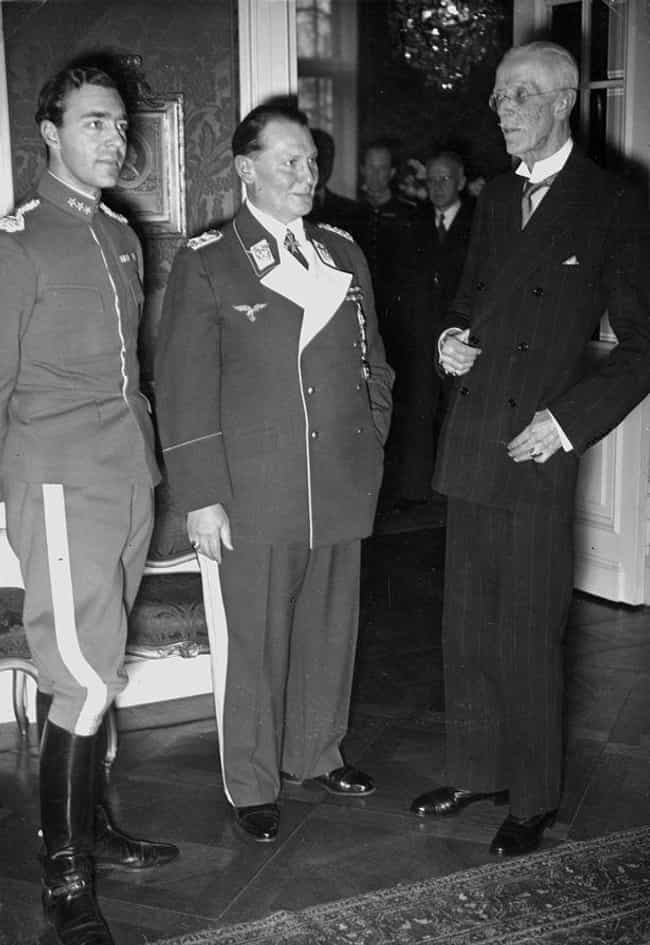 Hermann Goering was born in Marienbad, Germany in 1893. From the time he was a young boy, Goring aspired to a career in the military, and he enrolled as a cadet in the German army in 1912. During World War I, he received a great deal of recognition for his prowess as a fighter pilot, receiving numerous military decorations that included the coveted Pour Le Merite. Following the war – despite his status as a bona fide war hero – he worked briefly as a commercial pilot for a Swedish airline where he met his future wife, Carin, a baroness from a wealthy Swedish family.
In the 1920s, Goering became buds with a young Adolf Hitler, and, together, the two men joined the nascent Nazi party. Goering was wounded in Hitler's failed attempt to takeover the German government (called the "Beer Hall Putsch"), involvement for which he had to flee the country with his wife. Given morphine following surgery to repair his wound, Goering became a serious addict and even tried rehab on a few different occasions. Goering was finally weaned from his morphine habit but managed to obtain cyanide and kill himself only hours before he was scheduled to be hanged at Nuremburg as a war criminal.
Joseph Goebbels – Bank Clerk And Aspiring Playwright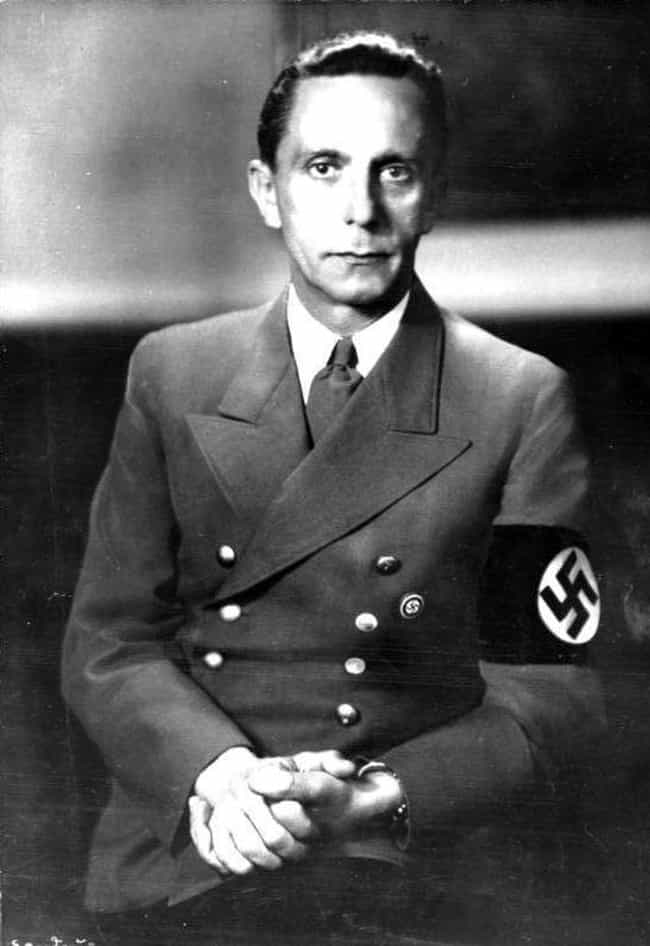 Joseph Goebbels – the Minister of Propoganda for the Third Reich – was born near Dusseldorf, Germany in 1897. Exempted from serving in World War I as the result of a club foot, Goebbels spent his early adulthood at the University in Heidelberg, where he eventually earned a doctorate in German philosophy in 1922. Thanks to his PhD, Goebbels was more of an "intellectual" than most of the Nazi hierarchy. After graduating, he composed and unsuccessfully attempted to publish an expressionist novel along with authoring two unpublished plays in 1923.
Obviously his not-so-illustrious writing career couldn't pay the bills, so, to survive, he worked on the stock exchange and as a bank clerk in Cologne. Dismissed in August of 1923, he found employment (and likemindedness) in the Nazi party. Goebbels's skills as a speaker and rally organizer were quickly recognized, and in 1926, he received the important appointment that would change his life: head of the failing Nazi party in Berlin. After gaining Hitler's esteem, he was appointed Nazi Minister of Propaganda in 1933. In the final days of the war, Goebbels and his wife poisoned their six young children in the Fuhrerbunker and then committed suicide.
Heinrich Himmler – Unemployed Student And Agriculturalist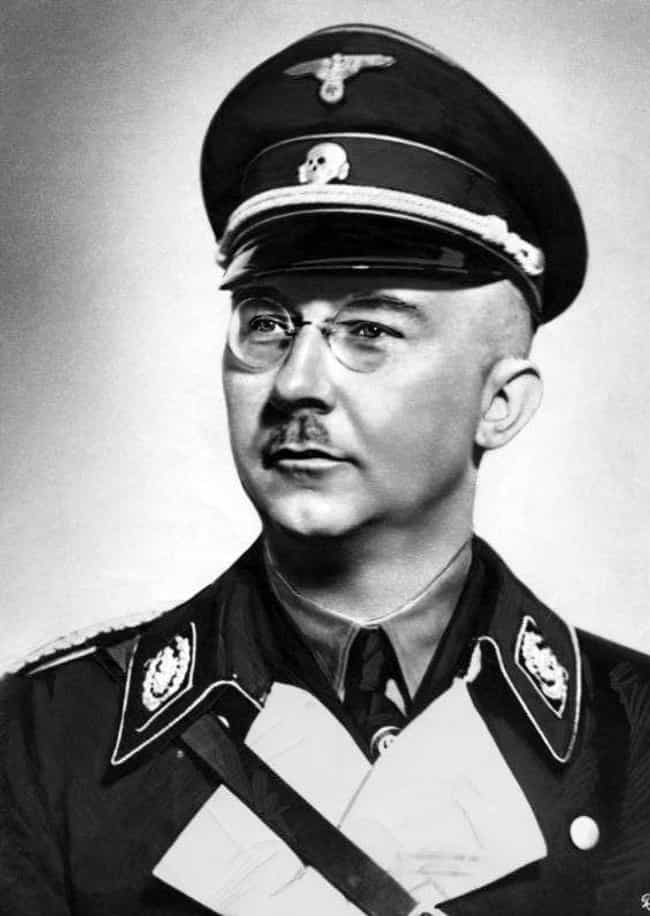 Heinrich Himmler, the man who was to become the second most powerful person in the Third Reich as head of the Gestapo, was born in Munich in 1905. Although he trained as a cadet during World War I, he didn't see any battlefield action. Following the war, he attended university, studying agronomy. Much has been made of Himmler's employment as a chicken farmer, but in truth, both his studies and his employment were curtailed by the German depression, which prohibited his parents from financing his education. Between 1919 and 1923 Himmler lived with his parents and worked in a manure-processing plant until the mid-1920s when his political career in the Nazi party became a full-time pursuit. In accord with many of his Nazi brethren, Himmler committed suicide in captivity in 1945.