Entertainment
TV Casts That Still Hang Out Even Though Their Shows Ended

After a beloved TV show comes to an end, it's comforting for fans to think the cast might still get together and hang out now and then - but does this ever happen? You bet it does, as evidenced by this list of TV stars who remain friends despite their shows being off the air. And this only makes sense. After all, a long and successful television run is something of a rarity, so when a group of actors works together so intensely for an extended period, it's only natural for some deep and abiding friendships to develop. Even something as game-changing as a TV show getting canceled can't stop that.
From iconic series that changed the television landscape to tween-centric confections that influenced a generation, these shows have stuck in the minds and hearts of fans. They've stuck in the minds and hearts of their stars, too, and TV casts that still hang out are a tribute to the magic that can happen when the right creative team is assembled.
back to page 1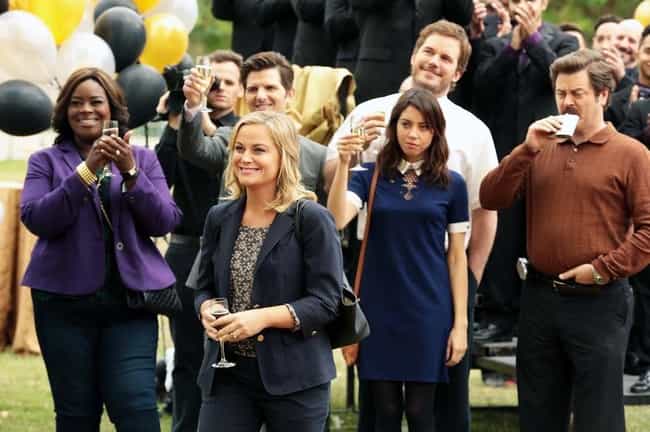 Somewhere in Pawnee, IN, you just know Leslie Knope is still doing her thing: being the queen of the parks department, getting sh*t done, and loving every minute of it. In the real world, the Parks And Recreation cast remain as close as ever.
According to Chris Pratt, who played Andy, they still talk regularly. "I love everyone I worked with on that show," Pratt said.
It was a really happy set. It's so rare, I think. You hear horror stories of, you know, separate base camps and, like, these feuds going on that never bleed into the storytelling but made the process of making the show a nightmare. And it was the exact opposite for [us]…It couldn't have been more different for us.
see more on Parks and Recreation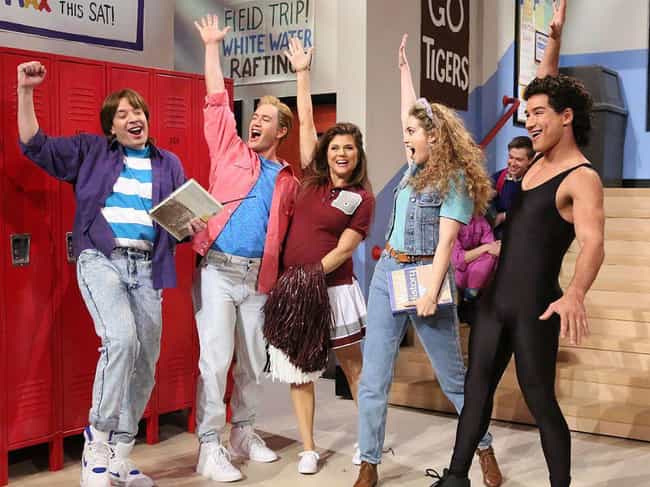 The gang from Bayside High may have left their awkward teen years behind, but they're still friends in real life. Tiffani Thiessen, who portrayed Kelly Kapowski, said she keeps "in touch with a lot of them. It's really neat."
She and Mark-Paul Gosselaar, who played Zack Morris, remain particularly close because their kids are around the same age.
see more on Saved by the Bell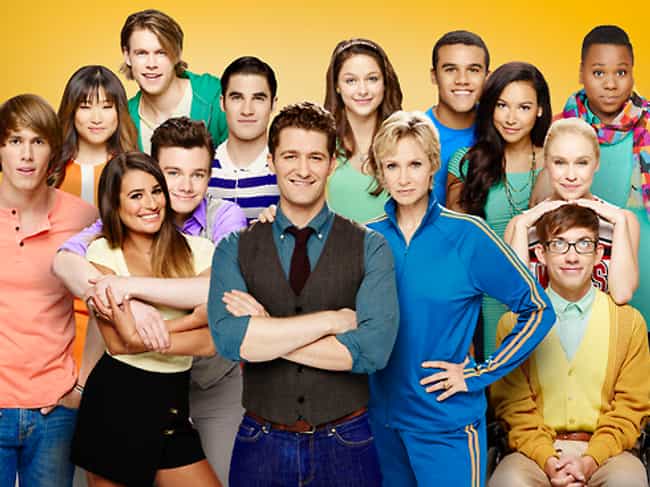 Though there have been more than one suggestion that the set of Glee was nothing short of soap-operatic, the cast does get together now and then. When Becca Tobin (Kitty) got married in 2016, her former costars came out en masse to support her on her big day.
Lea Michelle (Rachel) shared a cast reunion photo from the nuptials with a caption that read "Glee wedding."
see more on Glee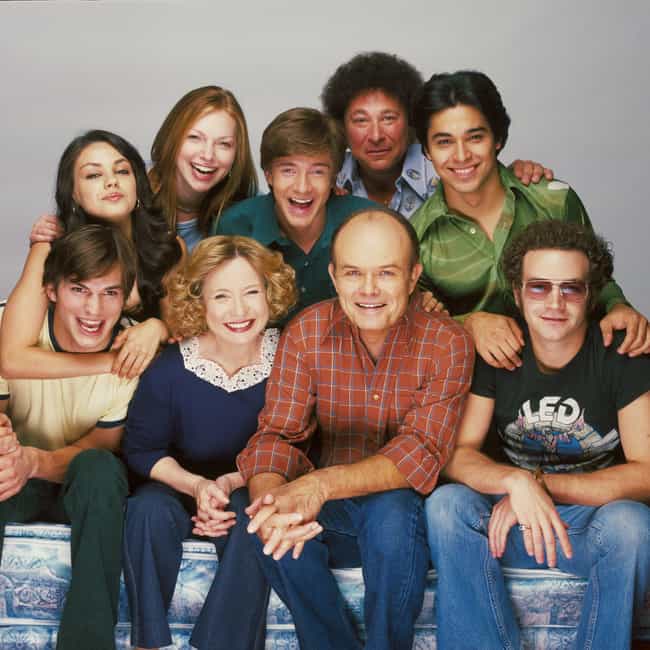 Mila Kunis and Ashton Kutcher tied the knot in real life, so at their house, every day is a two-person That '70s Show reunion. But the entire group from Point Place still hangs out, as well. In 2013, they reunited for a cast sing-along of the show's iconic theme song.
"Every once in awhile friends gather for a six-part harmony of a BigStar song..." Danny Masterson, who played Hyde, wrote on his Instagram underneath a photo of the gang assembled around a piano.
see more on That '70s Show