Food
The Rise, Fall, And Return Of Four Loko

Despite its limited tenure on American shelves, Four Loko has made a seemingly permanent impression on the culture. The beverage contained alcohol and caffeine, a dangerous combination of a depressant and stimulant that left its user unable to accurately discern their level of intoxication. Following a rash of Four Loko-related injuries and deaths, the brand faced intense scrutiny and federal regulations, and temporarily disappeared.
Politicians condemned the drink and a number of states banned it before the FDA issued an official warning about combining alcohol and caffeine. Four Loko is still around today, but not in its original form. The caffeine has been removed and what's left is a 24-ounce can of - in the loosest definition of the term - fruit-flavored alcohol. It may be a shell of what it was during its glory days, but the brand's business continues to thrive, particularly abroad. Four Loko's comeback story is one for the barely-palatable books.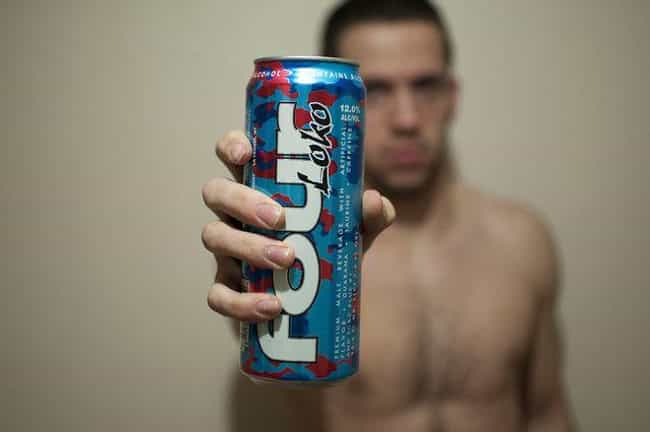 Three Ohio State Friends Make Their Own Caffeinated, Alcoholic-Beverage Company
The story of Four Loko begins with three friends at Ohio State University: Jeff Wright, Jaisen Freeman, and Christopher Hunter. Inspired by vodka-Red Bulls and a product called Sparks (which was branded as an energy beer), the trio began their own alcohol company.
Freeman said the group came up with the name of the company's drink, "Four Loko," because there were four main ingredients and a "crazy blend of flavors." The group used themselves as well as their friends and family to taste-test their product. When they finally settled on a caffeine/alcohol formula they deemed drinkable, the group began to stock their product in stores across the country.
Four Loko Is Initially Produced With 6% Alcohol, But The Beverage Does Not Sell Well
When the creators of Four Loko initially stocked their products on store shelves, it only contained 6% alcohol and had a different taste than later iterations. Jeff Wright, one of Four Loko's founders, recalls returning to stores where the beverage was stocked and finding the same inventory weeks or months later.
The Four Loko team decided to make some key changes. They increased the alcohol content, improved their flavor offerings, and repackaged it in camo-print covered tallboy cans. Wright says, "The camo-print can was a way to stand out on shelves, sitting next to cans that were silver or white."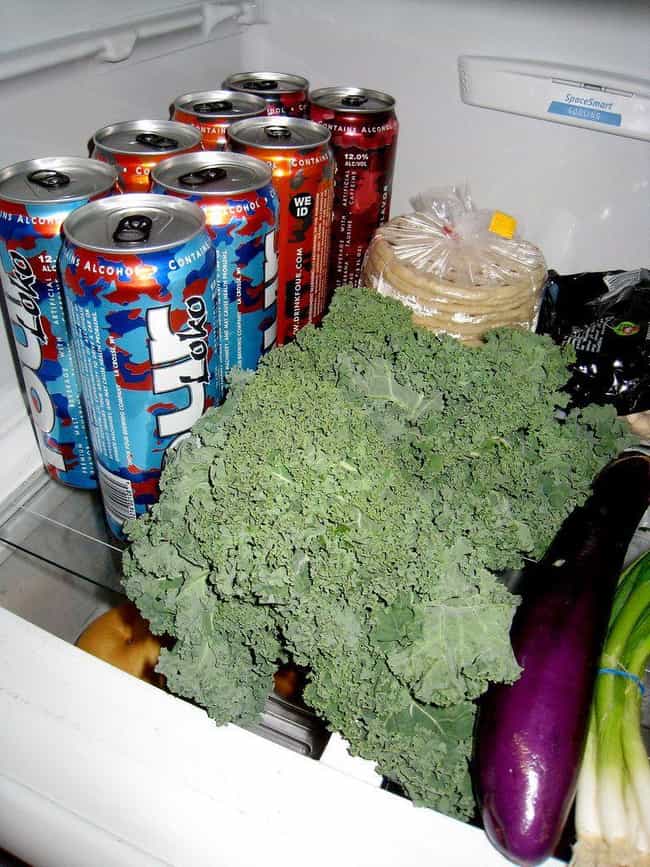 After Some Success In The Midwest, Four Loko Begins Selling In New York
By 2009, Four Loko had been on the market for four years. The brand experienced success with a 12% alcohol content and had rolled out the flavors Fruit Punch, Lemonade, and UVA Berry, each in a 24-ounce, camo-print tallboy can. After succeeding in the Midwest, the South, and the West Coast, the team tried selling their product in New York.
New York store owners were hesitant at first, but after the drink hit bodegas, sales spiked. Co-creator Jeff Wright recalls a sharp increase in revenue. Four Loko went from bringing in $4.5 million in revenue to $45 million in just one year. By 2010, the company was making over $100 million annually.
Four Loko Quickly Becomes A Success As A Party Drink
By 2010, the young people had spoken: Four Loko was the official new party drink. Says Josh Ostrovsky, known on social media as The Fat Jew, "I first heard about Four Loko because it was a great thing to drink if you were looking to make some memories and then immediately forget them."
Similarly, guitarist Peter Berkman says, "Four Loko basically gets you super, super drunk and then gives you the energy to actually act on your poor judgment."
Many universities banned Four Loko after parties got out of control and students wound up hurt.