Animals

The Foxiest Foxes on the Internet

628 votes
219 voters
1.2k views
33 items
Even though foxes are gorgeous little creatures that live just about everywhere, from cities to forests to the countryside, the truth is that many of us don't really know a whole lot about them. This is probably due to the fact that they possess a finely tuned set of sneaky stealth skills that can be downright… well, fox-like. That's why we've put together this adorable collection of fox pictures, which will allow you to bask in the curious joy of playful foxes right from the comfort of your own home.
Though they sometimes get a bad rap as sly tricksters, especially in old school myths, foxes are actually super playful, inquisitive, and often hilarious little creatures. As you'll see in the following adorable images of foxes, they often exhibit dog-like behaviors and can be incredibly friendly with humans, especially when they've been raised in rescue environments. Here you'll see several different varieties of cute foxes hanging out both in their natural habitats and with the occasional human buddy. In addition to the many adorable red fox pictures we've collected, we've also got some great shots of lesser known breeds such as the fennel fox, whose ears are as big as his heart.
So the next time you're feeling cooped up in the office, answer the call of the wild via these adorable pictures of foxes playing, sneaking, and indulging in all around foxiness. Whether they are exploring their world, attempting to master ninja-like stealth, or just hanging out with their buddies, these furry little guys are sure to put a smile on your face.
Baby Fox Makes Sure to Hold Mom's Tail While Crossing the Road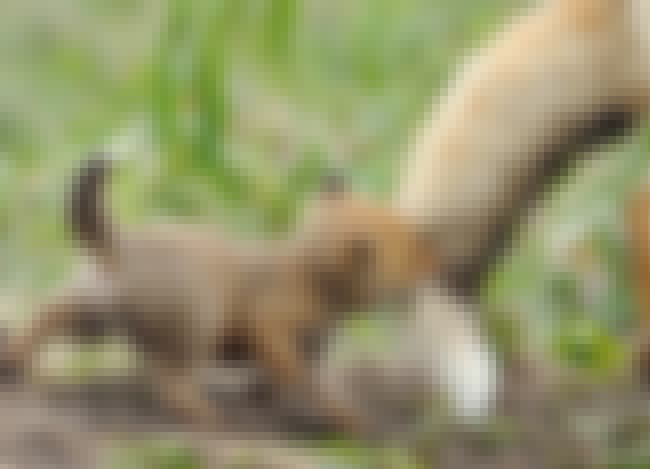 Agree or disagree?