Total Nerd
Popular Nerdy Franchises You're Too Embarrassed To Admit You Hate

2.3k votes
415 voters
6.4k views
14 items
List Rules Vote up the popular franchises you secretly can't stand.
Everyone loves the Marvel Cinematic Universe (MCU), right? It's like how there are no detractors of the Harry Potter films or Game of Thrones. Though each of these series is well loved, they are also examples of nerdy franchises that some people secretly hate. Those who fall out of line with the majority often get dismissed as antagonistic, counterculture malcontents. There are valid criticisms to be made of each of these notable franchises no matter how much your nerdy soul may ache.
Even objectively good entertainment is not immune from critiques. While most people may adore these films and franchises, there are always those who detest them - and not only because they wish to be contrarians.
back to page 1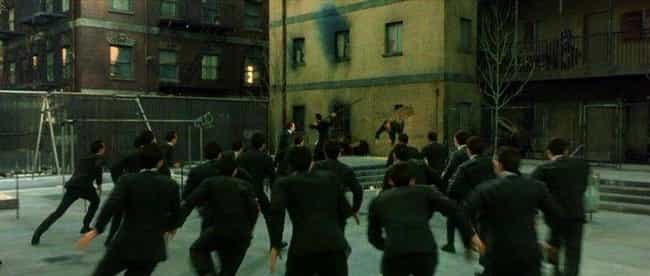 Twenty years after The Matrix blew moviegoers away, the "blue pill versus red pill" debate still rages on today. Case in point: The Matrix is a big deal. The franchise changed cinema, and Neo remains firmly seated upon his throne in the pantheon of geek mythology. While the concluding Revolutions (2003) certainly doesn't lack detractors, critics still generally regard the series as an important contribution to the history of sci-fi films.
Neo, however, is not a universal hero. Renowned film critic Roger Ebert wrote:
Neo is no more intended to have deep psychological realism than Indiana Jones, but the thing is, I liked Indy and hoped he got out in one piece - while my concern about Neo has been jerked around by so many layers of whether he's real or not, and whether he's really doing what he seems to be doing, that finally, I measure my concern for him not in affection but more like the score in a video game.
In the first film, Neo was a relatable, regular guy. In the second installment, he appeared to be a cold-blooded automaton. His transformation may have made him more capable of heroics, but the audience began to have less empathy for him.

Do you secretly hate this franchise?
see more on The Matrix series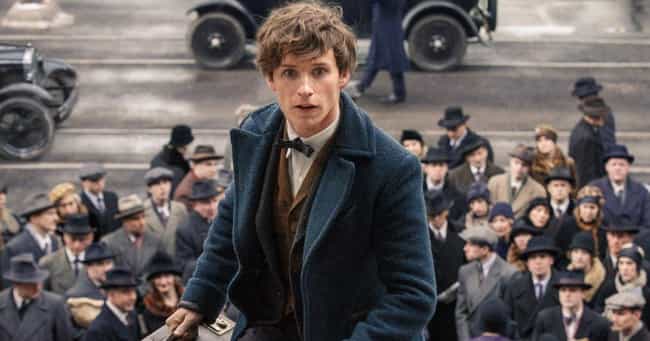 Harry Potter defined an entire generation of readers, remaining an ongoing global phenomenon. The first movie debuted in 2001 - only a few years after the book became noteworthy; critics and audiences warmly received each film - the lowest-rated installment is Order of the Phoenix with a 77% Rotten Tomatoes score.
J.K. Rowling has expanded her multi-billion dollar empire with the Fantastic Beasts series, the first of which raked in over $800 million at the box office. However, the cinematic Fantastic Beasts pentalogy is off to a somewhat inauspicious start, earning a 74% Rotten Tomatoes score despite a star-studded cast. David Edelstein of Vulture wrote of the film:
The Dickensian simplicity of the Harry Potter films has been replaced by a lot of desperate mugging. Part of the problem is that Rowling and her studio are not so much telling a story as erecting another "tentpole," the Hollywood name for a "franchise" that becomes a virus.
For some, it's hard to ignore the feeling that Fantastic Beasts is a money-grab, inflating a world that should perhaps be left in its pristine condition - from a storytelling standpoint at least.

Do you secretly hate this franchise?
see more on Harry Potter Franchise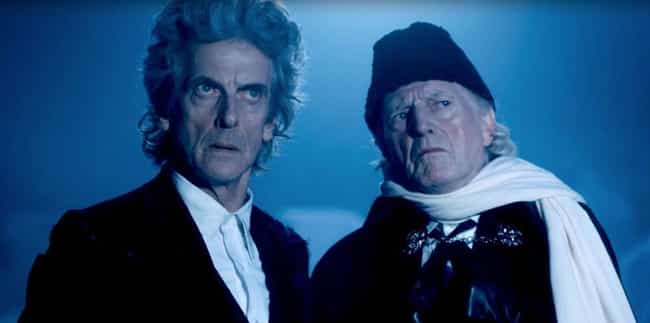 To earn the ranks of nerd nobility, you must be an avid viewer of Doctor Who and become intimately familiar with the program's entire history, including - and especially - those 37 years prior to the turn of the century. You know, those hundreds of episodes that are functionally unwatchable?
With 50 years of history, Doctor Who is bound to have some low points, but those are arguably becoming more common. Abigail Chandler of The Guardian said:
Essentially, Doctor Who must become new again. It's a program built on the concept of regeneration, and if the showrunners aren't as willing to change as the Doctor is, what's the point? The show cannot stand still. Fans are already looking ahead to what Chibnall will do, who his Doctor will be - but he faces something of an impossible task. We're hungry for the new, yet [we] constantly complain that today's fare isn't as good as "our" era. We've basically created a paradox for ourselves. How very Whovian of us.

Do you secretly hate this franchise?
see more on Doctor Who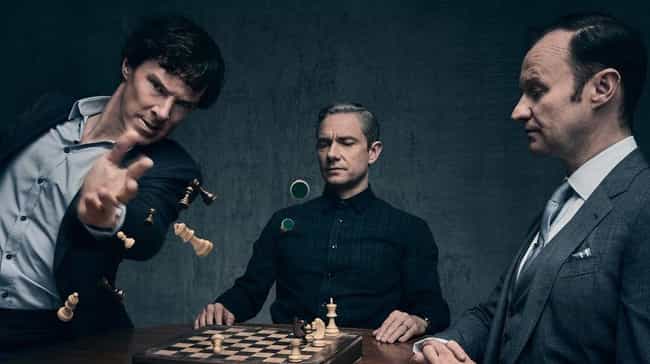 In the beginning, it was a joy to watch Sherlock's mind at work; the show didn't need to rely on more than the title character. After the first season, however, the program's quality dropped off markedly.
Some critics would agree with this opinion, such as Stuart Heritage of The Guardian, who wrote:
[The Season 4 finale] won't go down as the most self-satisfied episode of Sherlock - that's still the one where Sherlock got bored at a wedding and pottered around in his mind palace until the credits kicked in - but it was nevertheless the final flourish of a series that didn't seem to know what it wanted to be.

Do you secretly hate this franchise?
see more on Sherlock