Total Nerd
Former Walking Dead Showrunner Frank Darabont Loses His Sh*t In Email Freakout

Any fan of The Walking Dead worth her salt knows creator and former showrunner Frank Darabont, the man behind one of the Internet's favorite movies (The Shawshank Redemption), has been at odds with AMC for sometime. You need no more profound evidence of this than The Walking Dead lawsuit, which sees Darabont and his agency, CAA, suing AMC for $280 million. In July 2017, AMC threw gasoline on this fire with the Frank Darabont email scandal.
As Darabont toiled on the first season of The Walking Dead, he had a number of disagreements with the network over the creative direction of the show. He was also at the end of his rope with a lot of the employees on the show, including writers and camera operators. This frustration boiled over frequently, in a lengthy digital back-and-forth between the showrunner and network executives known colloquially as the Frank Darabont email freak out.
If you're curious about The Walking Dead behind-the-scenes drama, or just want to read about a respected filmmaker threatening to "start killing people and throwing bodies out the door," you've come to the right place.
The Emails Are Delightfully Obscene: "F*ck You All For Giving Me Chest Pains Because Of The Staggering F*cking Incompetence"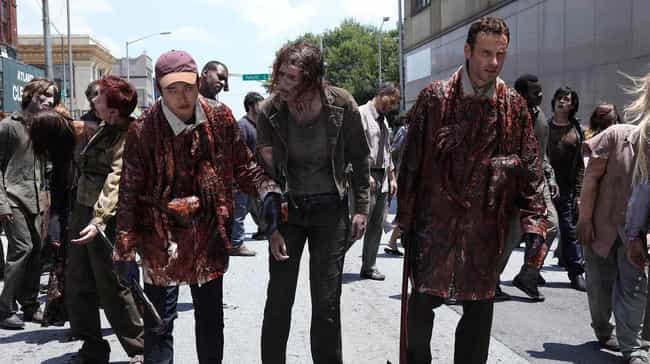 Frank Darabont is an award-winning writer, so it stands to reason he has a way with words. In his emails to AMC executives, Darabont turned seething rage and unbridled anger into works of towering poetry. He referred, for instance, to a pair of writers on The Walking Dead Season 1 as "overpaid con artists," before writing:
"I am the writers room. The lazy f*cking assholes who were supposedly going to be my showrunners threw that responsibility on me after wasting five months of my time.

"If it were up to me, I'd have not only fired Chic Egles and Jack LoGuidice when they handed me the worst episode 3 script imaginable, I'd have hunted them down and f*cking killed them with a brick, then gone and burned down their homes."
Do tell, Frank. On his frustrations with the writing staff, Darabont wrote, "I told those assh*les at least half a dozen times. Why don't they listen when I TELL them the way to do it? … [I]t's in one ear and out the other... It's almost as if they're intentionally telling me to f*ck myself."
Then there's the time he thanked AMC by writing, "F*ck you all for giving me chest pains because of the staggering f*cking incompetence," or the instance he threatened: "I will start killing people and throwing bodies out the door."
And who could forget the time he symbolically threw up his hands in frustration, writing: "Seeing those dailies today left me gobsmacked and thinking I should fake my own death, leave town, and live under an assumed name."
The Leak Was Part Of A Tempestuous Lawsuit: "It's Almost As If They're Intentionally Telling Me To F*ck Myself"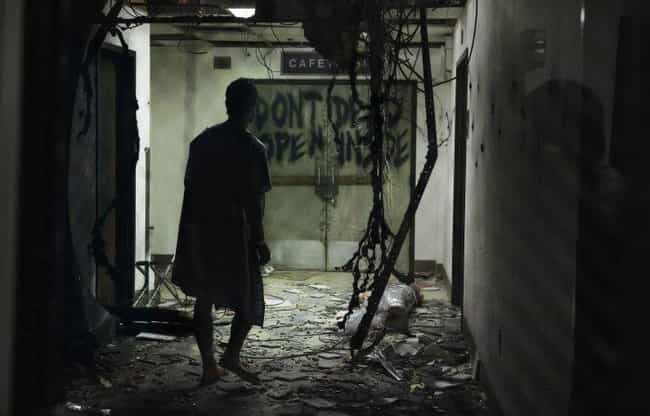 Darabont's emails to AMC emerged thanks to a lawsuit the writer-director-producer and his agency, CAA, filed against the network in 2013. AMC fired Darabont in 2011, during production of the second season of The Walking Dead, and replaced him with Glenn Mazzara. The enormous success of the show led Darabont and CAA, which gets a portion of Darabont's earnings, to sue for $280 million.
Darabont's contract guaranteed him 10% of profits from the show as its creator. The lawsuit alleges AMC intentionally sold the show to itself (AMC Studio licensed the show to AMC the network) for far less than what it's worth to ensure it never technically makes a profit – so people like Darabont don't have to get paid.
In July 2017, AMC released the emails in an effort to prove it was justified in firing Darabont. Luckily, Darabont's emails are on hand to describe AMC's behavior: "It's almost as if they're intentionally telling me to f*ck myself."
Darabont Makes Very Good Points In His Defense: "YOU NEED TO PAY ATTENTION TO THE MOTHERF*CKING SCRIPT"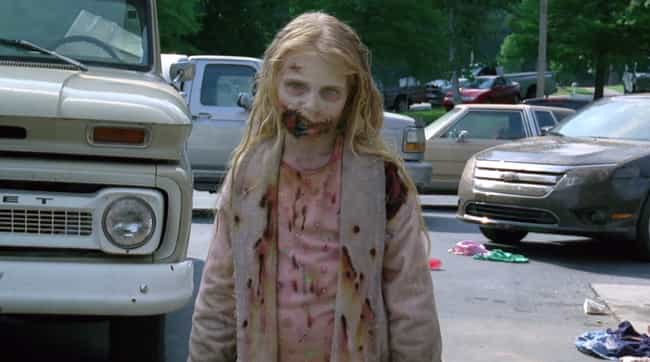 Darabont came to his own defense when the emails were released:
"Each of these emails must be considered in context. They were sent during an intense and stressful two-year period of work during which I was fighting like a mother lion to protect the show from harm — not only on my own behalf, but ironically also on behalf of AMC.

Each of these emails was sent because a 'professional' showed up whose laziness, indifference, or incompetence threatened to sink the ship. My tone was the result of the stress and magnitude of this extraordinary crisis. The language and hyperbole of my emails were harsh, but so were the circumstances."
Which is all very rational and makes sense when you read it and think about the issues at hand. And yet, if you read through all the leaked emails, you don't even need this explanation to understand why Darabont is justifiably frustrated. As any talented professional will tell you, being surrounded by – and relying upon – hacks is a nightmare.
In his emails, Darabont directed most of his ire at the writers, directors, and camera operators of The Walking Dead. Writing of a shot in which an actor tumbles down a hill, Darabont commented on the camera operators, "The camera misses him COMPLETELY... yet I hear the operator say, 'Wow, that was fantastic.' ... Really? You missed the f*cking actor, you blind f*cking moron!"
Taking umbrage with another scene, Darabont wrote, "'ANGLE CLOSES ON RICK, seething with fury' ... What does that suggest? An important moment? It does to me. That's why I f*cking wrote it that way. I don't spray random shit on the page. So why is it shot like random sh*t?"
He called one director an idiot and suggested he should be fired, and ended an email with the following caps-locked paragraph:
"YOU NEED TO PAY ATTENTION TO THE MOTHERF*CKING SCRIPT! I EVEN CHOOSE MY GODDAMN COMMAS FOR A REASON! WHY AM I WORKING SO F*CKING HARD IF YOU'RE SHOOTING EVERYTHING SOME OTHER WAY THAT DOESN'T WORK?"
Everyone Has An Opinion – To Kurt Sutter, It Was A "#C*ntmove"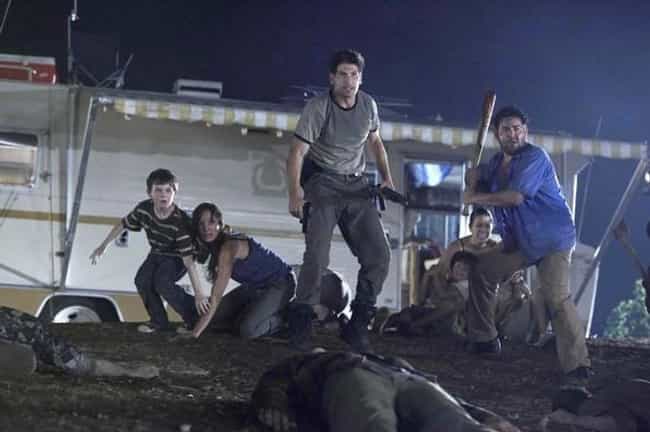 Unsurprisingly, everyone and their mother has something to say about Darabont's emails. Kurt Sutter, creator and showrunner of Sons of Anarchy, tweeted "Abuse is indefensible, but having penned my share of deadly missives, @AMC_TV TMZing FD's mail with no context hurts all parties. #c*ntmove."
Others sided with the network, while making no comment on the ethics of releasing the emails to the public. An unnamed showrunner from "a major hit series" interviewed by The Hollywood Reporter wrote,
"It literally pains me to take the side of the great corporate overlord here. I am sure AMC did things wrong... This was their first time dealing with a massive, MASSIVE hit. Undoubtedly, they were in over their heads and mistakes were made. But nothing they did on the managerial side could possibly warrant Darabont's behavior here... Unconscionable."
Another writer contacted by The Hollywood Reporter wrote Frank was
"... desperately trying to protect his show... [but] he comes off like a major dick, and though we showrunners have all been frustrated at a camera operator or director or writer, it is ultimately unseemly and un-leader-like to talk that kind of shit — or at least to commit it to writing."
Interestingly, a studio head came to Darabont's defense, stating, "You can hear his heart bleeding for the words on the page and his vision as a director. When I read those emails, I wished half the showrunners I know were that deep into dailies and meanings of scenes."
As a piece in Cinema Blend points out, Darabont frequently works with the same actors. Unless those actors are masochists, the guy can't be dismissed as an ass solely on account of some emails.